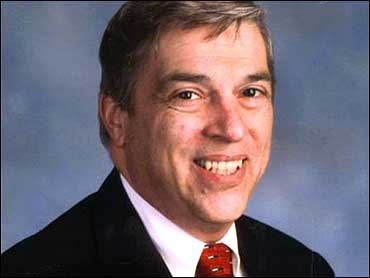 The Double Life Of Robert Hanssen
Part two of a CBS News "Eye on America" investigation uncovers new information about confessed Soviet spy Robert Hanssen, and how he managed to fool even his closest FBI associates.
---

Newly released FBI files reveal widespread concern throughout the 1980s that Soviet agents would influence American life, CBS News Anchor Dan Rather reports.

Among nearly 3,000 pages of documents obtained by CBS News is one from May 1988 which warns Soviets may "discredit those candidates who have platforms that are not … acceptable to the Soviet Government."

No evidence ever surfaced, but this document was initialed by an agent the FBI now calls its greatest traitor ever: Robert Hanssen.

It is part of a file called "Active Measures," the name given to allegations of Soviet dirty tricks; allegations made frequently and publicly by the FBI.

But not made public and hidden for decades was the extensive FBI effort to counter the perceived threat by spying on thousands of American citizens and groups.

Document after document shows that Hanssen, the man who was betraying his country, was at the center of the FBI effort to judge the loyalty of other Americans.

Part 1 Of 'Eye On America' Investigation

Hanssen "was at the heart of it," said David Major, a 24-year FBI veteran, who was Hanssen's boss. "He knew everything that we knew about what the Russians were doing to conduct Active Measures."

While we know some of what Hanssen did for the Russians, the documents obtained by CBS News show more of what Hanssen did at his day job for the FBI.

Passing before him were files that included a press release from the senior Gray Panthers, criticizing President Reagan, and marked "Secret" 13 times. Critics say it's hard to understand why a group so public would bear watching by the FBI.

While the FBI was watching American citizens, who was watching the FBI? In the case of Robert Hanssen, the answer, apparently, is no one.

No one, that is, but his co-workers. Paul Moore, an analyst with the FBI for 20 years, carpooled with Hanssen and considered him a close riend until the day Hanssen was arrested.

"It was like hearing that a friend had been killed," said Moore. "I feel a little unpatriotic, but my reaction was that I wanted to sort of hug him and tell him that everything would be OK."
---
Click here for an inside look at the FBI.
---

Moore remembers a religious side of Hanssen. "His whole philosophy was that God will provide," said Moore.

Both Moore, Hanssen's friend, and Major, Hanssen's boss, say Hanssen had a unique perspective.

"He was the man who saw the product, the finished intelligence product that the FBI generated," Major said.

Moore says, "It was a sickness, his acts were sick."

Why then did he do it?

"To get away with it," says Major. "I think he did it because he wanted to be the perfect spy. … History will show that for 21 years he turns out to be the perfect spy."

The FBI program to suppress Soviet propaganda lasted longer than the Soviets. The latest document released by the FBI on the program came in 1993, two years after the Soviet Union ceased to exist – and that too was a letter with the telltale initials of Robert Hanssen.

©MMI, CBS Worldwide Inc. All Rights Reserved
Thanks for reading CBS NEWS.
Create your free account or log in
for more features.