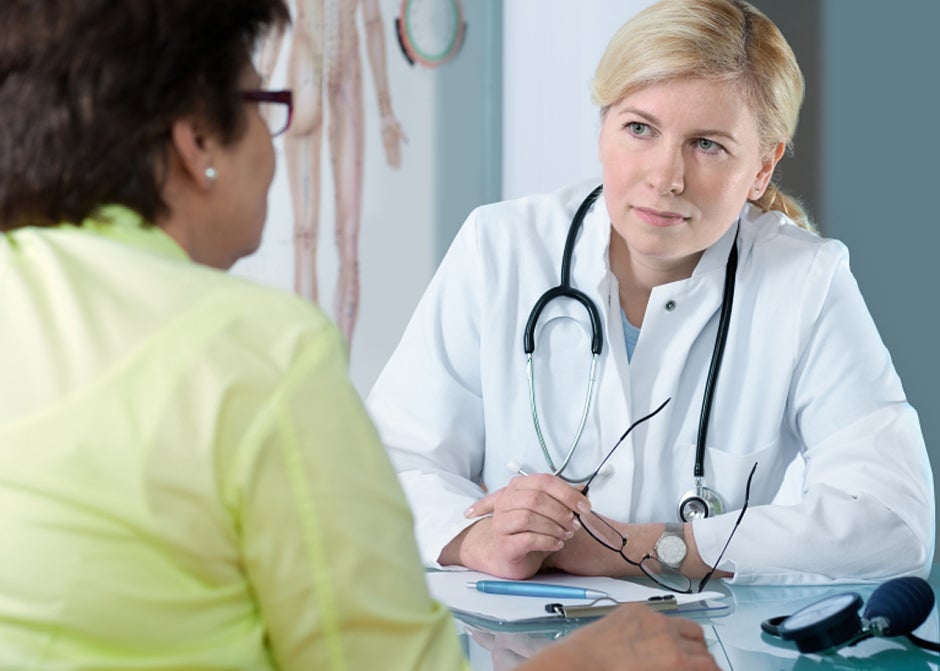 The debate over early breast cancer treatment
Nearly 60,000 women a year are told they have the earliest form of breast cancer, called ductal carcinoma in situ, or DCIS, according to the American Cancer Society. DCIS accounts for up to 25 percent of breast cancers. A recent study, though, is adding fuel to the argument that this non-invasive form of the disease is being over-diagnosed and over-treated.
The research in JAMA Oncology looked at more than 100,000 women with DCIS and found aggressive treatments do not reduce breast cancer mortality rates. So some patients are opting to watch and wait instead of dive into treatments such as surgery and sometimes radiation.
That was the choice facing 52-year-old Barbara Mann, who was diagnosed with DCIS after a routine mammogram three years ago. She said her initial reaction was, "Get this out of my system."
But her doctor, breast cancer surgeon Dr. Laura Esserman at the University of California, San Francisco, is considered a pioneer of "active surveillance" or "watchful waiting" treatment for breast cancer. Instead of heading into surgery for a biopsy, lumpectomy, or mastectomy, Esserman monitors some patients who've been diagnosed with low-grade DCIS with additional screenings and medication for six months.
"Part of the personalization of medicine and breast cancer is not just to do more for those who need it but to do less for those that don't," said Esserman, the director of the Carol Franc Buck Breast Care Center. If DCIS shows little or no growth, patients can avoid more aggressive treatment. That approach has has worked so far for Mann.
"It was just an immense relief," said Mann.
"When time is not of the essence, when it's not an emergency, you can offer different options and see how the tumor behaves," Esserman said.
According to the American Cancer Society, 40,000 women in the U.S. die of breast cancer each year. Studies suggest about one-third or more of DCIS cases will progress to invasive cancer if left untreated. The challenge is pinpointing which cases of DCIS are most likely to worsen. That uncertainty prompts some women to opt for more aggressive treatment.
Kristin Orrantia's mother died from breast cancer, so the 42-year-old knew she was at high risk when she was diagnosed with DCIS last June. Orrantia chose a double mastectomy.
"I don't have to go in for the every six months active surveillance, and have the worry and the anxiety and the stress of, 'Am I going to end up like my mom?'" said Orrantia.
While Esserman's approach is controversial, she hopes it will lead cancer treatment into a better future. She encourages patients with DCIS to consider participating in clinical trials and registries to review their options.
Thanks for reading CBS NEWS.
Create your free account or log in
for more features.