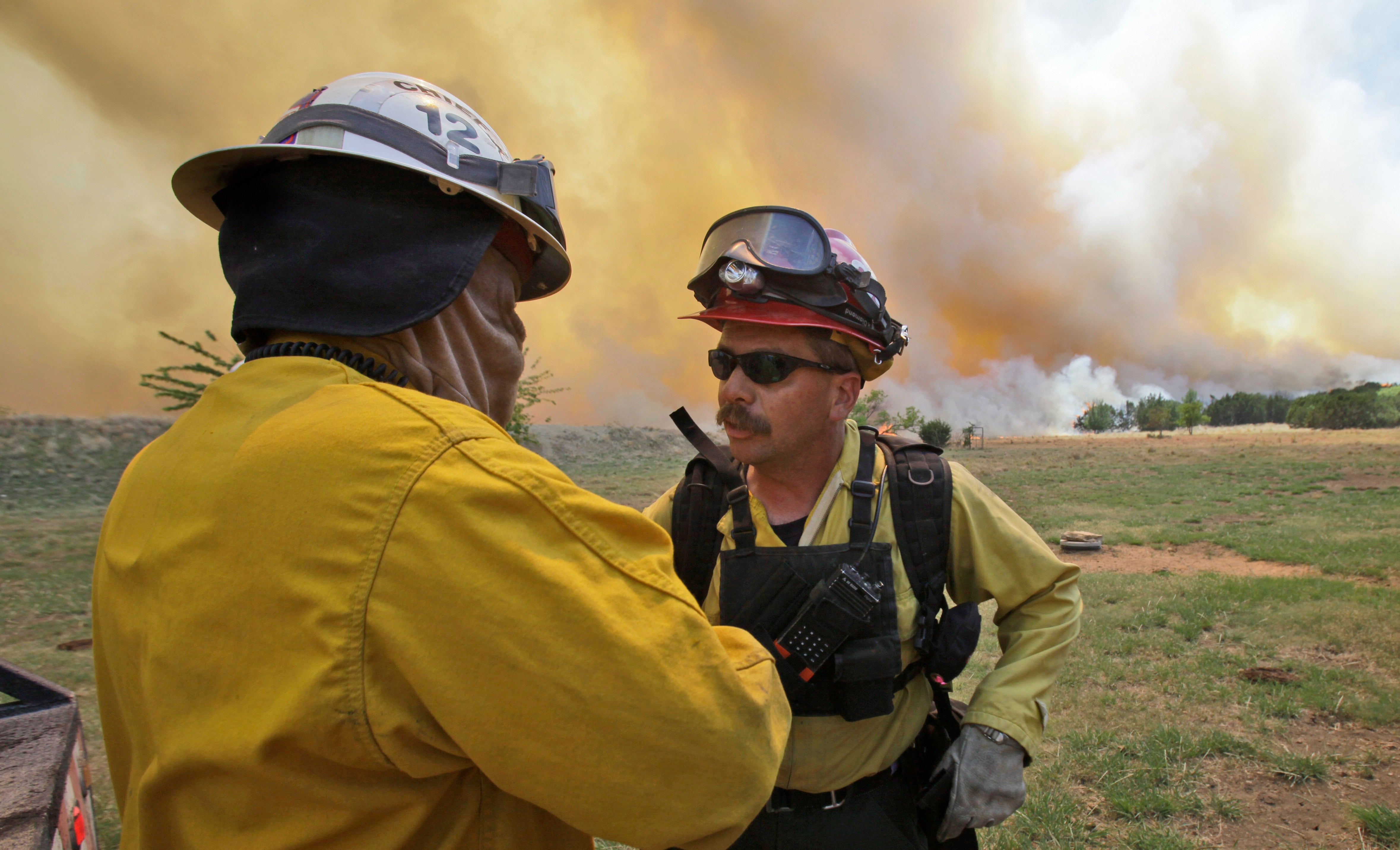 Texas Gov. Rick Perry proclaims "Days of Prayer for Rain"
With drought-fueled wildfires raging in his state, Texas Republican Gov. Rick Perry has issued a proclamation calling on Texans to pray for rain.
"[I] do hereby proclaim the three-day period from Friday, April 22, 2011, to Sunday, April 24, 2011, as Days of Prayer for Rain in the State of Texas," Perry said in the proclamation. "I urge Texans of all faiths and traditions to offer prayers on that day for the healing of our land, the rebuilding of our communities and the restoration of our normal way of life."
The proclamation says that "Texans have been strengthened, assured and lifted up through prayer; it seems right and fitting that the people of Texas should join together in prayer to humbly seek an end to this devastating drought and these dangerous wildfires."
Mark Stanford, fire operations chief of the Texas Forest Service, told the Christian Science Monitor Wednesday that the service was responding to fires burning on over one million acres. A federal wildfire strike team entered the state this week, joining firefighters from dozens of states.
According to Perry's proclamation, parts of Texas have not seen significant rainfall for nearly three months. The state has been beset by high temperatures, high winds and low humidity, prompting thousands of wildfires that have destroyed hundreds of homes and resulted in several deaths. The state's crops and livestock have also suffered.
The National Weather Service says there is a chance of thunderstorms amid continued high temperatures in hard-hit Tom Green Country over the weekend. Perry's proclamation follows a similar call for prayer from officials there.
Dave Cleaves, the climate change adviser for the U.S. Forest Service, told ClimateWire that "The fires aren't due to climate change, but the changing climate, I think, has been a contributing factor. I can't imagine that climate change hasn't had a deleterious impact."
Perry has dismissed climate change concerns, suggesting at one point that he's "heard Al Gore talk about man-made global warming so much that I'm starting to think that his mouth is the leading source of all that supposedly deadly carbon dioxide."
"I'm not saying we shouldn't be good stewards of our environment. We should. I am just saying when politics hijack science, it quells true scientific debate and can have dire consequences for our future," added Perry, whose state has sued to stop the Environmental Protection Agency from regulating greenhouse gas emissions and has sidestepped Obama administration climate regulations.
Thanks for reading CBS NEWS.
Create your free account or log in
for more features.