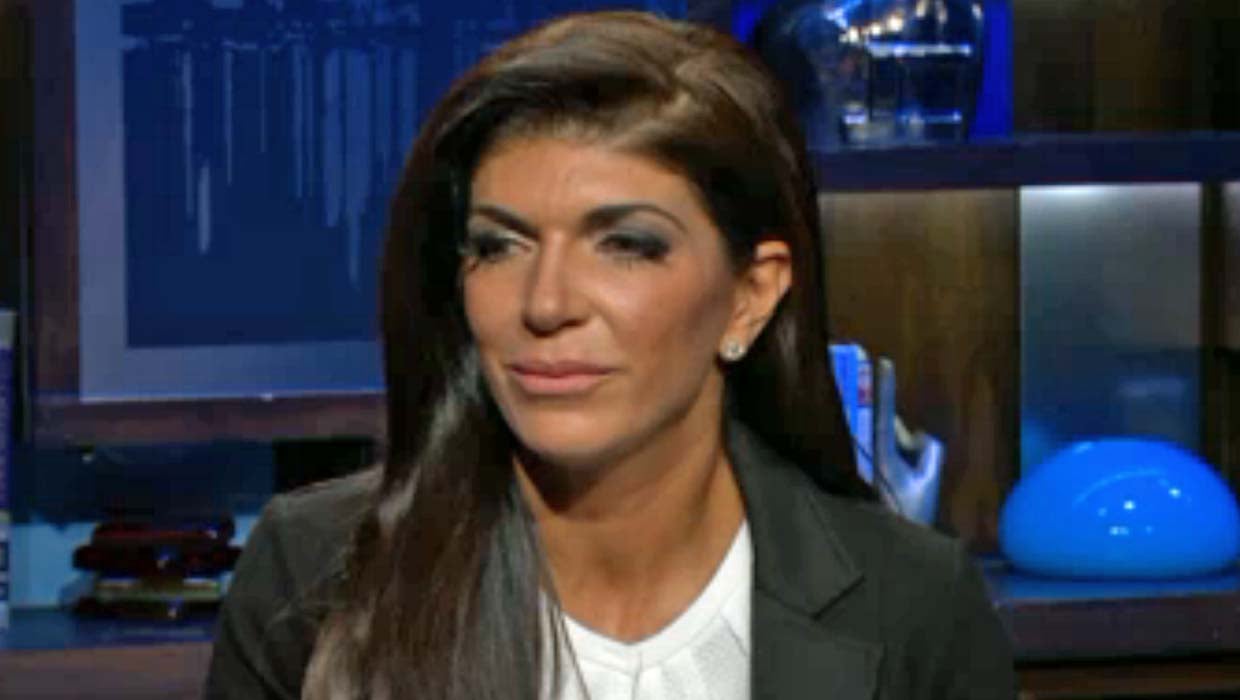 Teresa Giudice: "I was shocked" by 15-month prison sentence
Teresa Giudice and her husband are speaking out for the first time after they were sentenced Thursday on conspiracy and fraud charges.
The "Real Housewives of New Jersey" stars sat down with Andy Cohen on Friday to tape an interview to discuss their upcoming prison terms, which were "unexpected" by the couple, according to Teresa.
"I mean, of course, I was shocked [at the sentencing]," the 42-year-old mother of four said in a preview clip. "You know, it was very unexpected. I don't even know what to say. I really don't know what to say."
Teresa claims that she was so nervous before receiving her sentence that she was unable to open her hands at one point.
"My nerves were shot. I've had sleepless nights," she revealed.
Teresa and Giuseppe "Joe" Giudice, 43, pleaded guilty in March after admitting to hiding assets from bankruptcy creditors and submitting false loan applications.
Teresa received a 15-month prison sentence while her husband was ordered to serve 41 months behind bars. The couple can serve their sentences consecutively, so that one parent can remain at home and care for their children, who range in ages from 5 to 13, while the other parent serves their sentence.
Teresa has been ordered to serve her time first, and is due to report to prison on Jan. 5.
In the preview clip, Cohen asks Teresa if she has been in denial about her crimes.
"It's time for me to wake up," she responded. "I do need to read things before I sign them. I do need to understand things before I sign them. I'm a trustworthy person, and sometimes I just take what people say and I believe them and I trust them. And I can't do that anymore."
You can hear more of what the Giudices have to say when their interview with Cohen airs in full during a special episode of "Watch What Happens Live!" on Monday at 9 p.m. ET on Bravo.
Thanks for reading CBS NEWS.
Create your free account or log in
for more features.