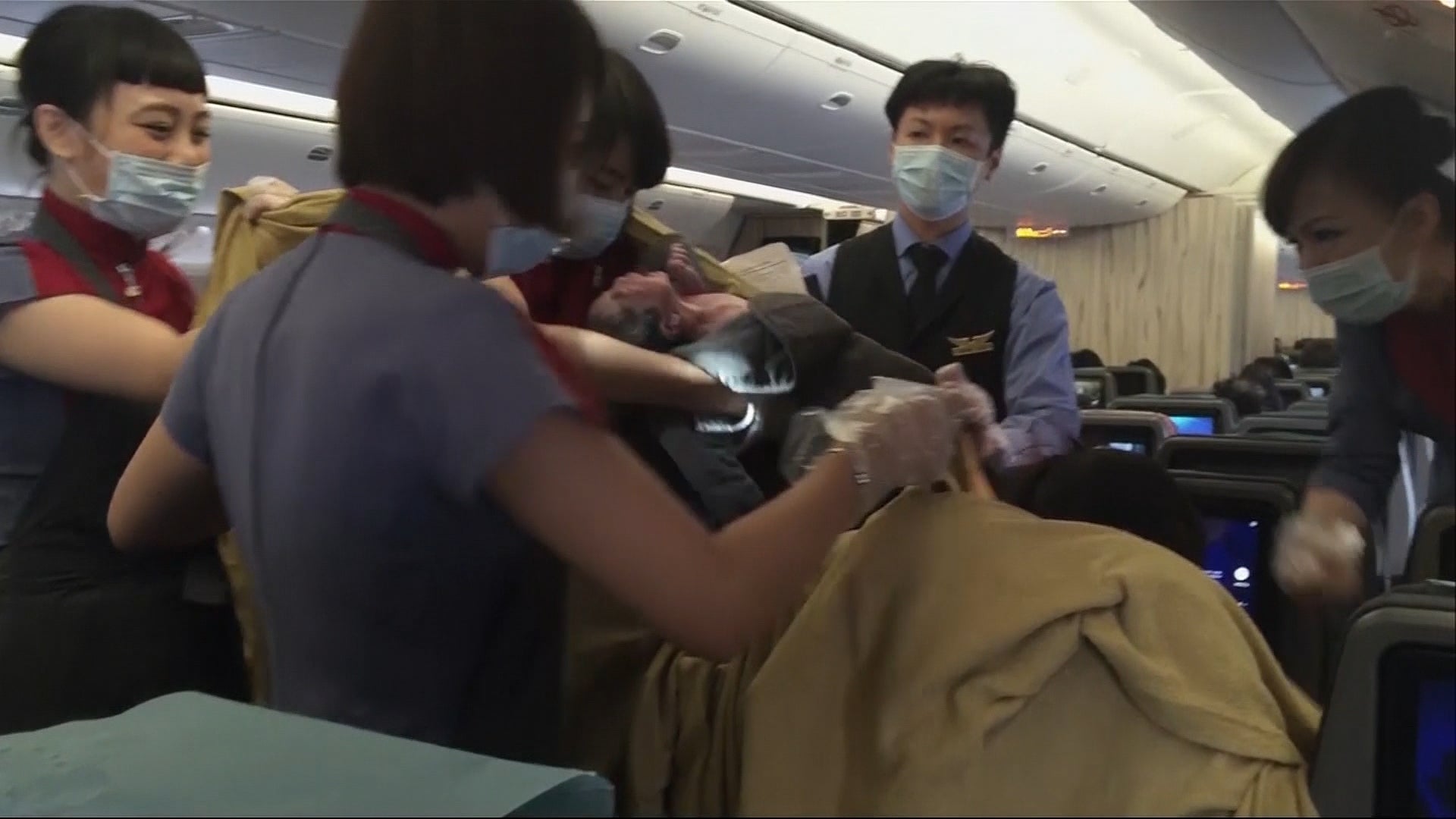 Taiwanese mom who gave birth on flight to U.S. separated from baby
A Taiwanese woman who gave birth on a China Airlines flight to the United States last week has reportedly been deported and separated from her child. But new details have emerged that could land the new mom in legal trouble, reports CBS News correspondent Vinita Nair.
Taiwanese news reports say that the woman, known only by her surname Jian, concealed her pregnancy from airline officials so she could give birth in the United States - a move that may have landed her in trouble with officials in her native Taiwan.
On Oct. 8, cell phone video taken on board a China Airlines Boeing 777, shows what passengers described as a "once-in-a-lifetime opportunity."
Flight crew and fellow passengers, including a Los Angeles physician, helped deliver a newborn baby, high above the Pacific Ocean.
"The flight crew was very helpful, bringing me medical equipment that I needed, helping me out," said UCLA physician Dr. Angelica Zen. "They were basically my stand-in nurses."
China Airlines Flight 8 was traveling from Taipei, Taiwan to Los Angeles when the woman went into labor. The flight was diverted to Anchorage, Alaska, but the baby arrived before the plane touched down.
But this week, several news agencies reported that the woman had been denied admission to the United States and had returned to Taiwan without her baby.
According to the Taipei Times, China Airlines is said to be seeking compensation from the woman for the costs and delay caused by her baby's birth.
"They might just be keeping the child until her doctor determines that it is okay," said J Craig Fong, a California-based immigration lawyer. He says that even though the mother was denied entry into the U.S., the baby could still have the right to remain in the country if it was born within a 12-mile radius of the United States.
"If for some reason people at customs and border protection decided she shouldn't be in the United States, they would then send her back on the next plane and then the child, who is an American, can stay here until the child is able to be repatriated back to Taiwan," said Fong.
CBS News reached out to the Alaska Office of Children's Services and U.S. immigration officials regarding the whereabouts of the baby, but they said they would not discuss individual cases.
It is still unknown when and if mother and child will be reunited.
Thanks for reading CBS NEWS.
Create your free account or log in
for more features.