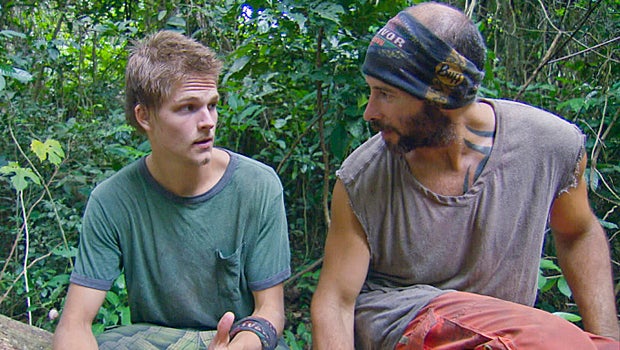 "Survivor: Cagayan" finale: Who will be crowned Sole Survivor?
There are just four castaways, three tribal councils and two hours left before a winner is named on this season of "Survivor."
"Survivor: Cagayan" comes to an end Wednesday night -- the first time in the CBS series' 28-season history that the finale has not aired on a Sunday -- with a two-hour finale starting at 8 p.m. ET that will be followed by a live reunion show.
The remaining competitors are: Spencer Bledsoe, Woo Hwang, Kass McQuillen and Tony Vlachos. Eyeing a spot in the final three, one of them "pulls one of the greatest comebacks in 'Survivor' history," the network teases, and the final castaways will face a bitter jury while pleading their case for the million-dollar prize.
As Spencer says in a teaser for the episode, "This is do or die. And I don't plan on dying."
"No one has integrity -- it's a million bucks!" adds Kass.
Before they face the jury, however, they've got an immunity challenge to get through. Check out a preview of it below to see exactly what they'll have to face.
Ahead of the finale, "Survivor" host Jeff Probst did a Reddit AMA ("Ask Me Anything") this week. Go here to see what he had to say about his play-by-play commentary of the challenges, if he has anything in his closet besides those blue shirts he wears on the show and his thoughts on castaways using social media while their season is airing (he's not a fan).
Who do you think will be named Sole Survivor on Wednesday night? Share your predictions in the comments and come back to CBSNews.com tomorrow for a recap of the finale.
Thanks for reading CBS NEWS.
Create your free account or log in
for more features.