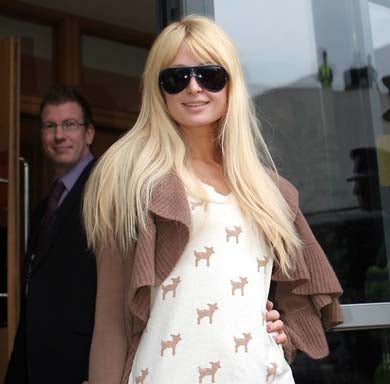 Surf's Up - Even In Alaska
Dedicated surfers roam the world, following the "endless summer" in search of that perfect wave.
But there are some places where few but local enthusiasts would thrill to the cry of "Surf's up!"
One is a tiny community on the shore of Yakutat Bay, 230 miles northwest of Juneau, Alaska. CBS News Correspondent Jerry Bowen reports.
---
Life in Yakutat, Alaska, population 600, used to be pretty normal. Nearby glaciers shed new icebergs. Bears roamed the town dump. Fishermen invaded every spring. Then things got weird: The locals took up surfing.

When Rose Adams is not trying to catch a wave, she's after criminals; Adams is the town magistrate.

"I haven't had any panic attacks as the magistrate," she says. "But yeah, out there when those waves are coming at you, they look a lot bigger out there on a surf board."

Les Hartley, a bush pilot, got hooked, too. "When you tell (people) you surf in Alaska, they always give you that look," Hartley says.

That's because the water is only 51 degrees. And thick wet suits, hoods, boots and gloves are the fashion. Even little kids, like 7-year-old Tyler Endicot, are into it. Well, sort of.

It's "very cold when you don't fit your wet suit and stuff, he says, adding that he is not fitting it yet.

It was Tyler's mom and dad who turned the town and their six boys on to surfing.

Jack Endicott is the local weather forecaster and with his wife Laura he started a surf shop in the back of their house, the Icy Waves surf shop.

"We've had sons who've actually been surfing in January and February in raging blizzards," he says.

Suddenly, surf boards started showing up all over town. And visitors were confused.

"Yesterday we went and saw a bunch of icebergs floating down the river," says Eddie Steele, from Arizona. "Then people are talking about surfing, too. I think it was crazy."

It's unlikely Yakutat's surfing beaches will soon be over-run by visitors. Primarily because it's so hard to get here. No roads connect the town to the outside world. The only way in is by plane or boat.

Even for locals, just getting to the surf is a ride - at your own risk.

And then there'the shark thing. A big one has been seen in the area. Does it give the town magistrate second thoughts? "When you're the only one out there, yeah! " says Adams. 'Cause you're the only bait!" she says, laughing.

So far, the only problem has been finding enough good waves.

But when it happens, "Once you catch the waves, it's like an airplane," says Tyler Endicott. "It's like a ride at the circus."

It's like being on top of the world in a place that's already very close to it, a tiny town where summer has always been special. And now it's magic.
Thanks for reading CBS NEWS.
Create your free account or log in
for more features.