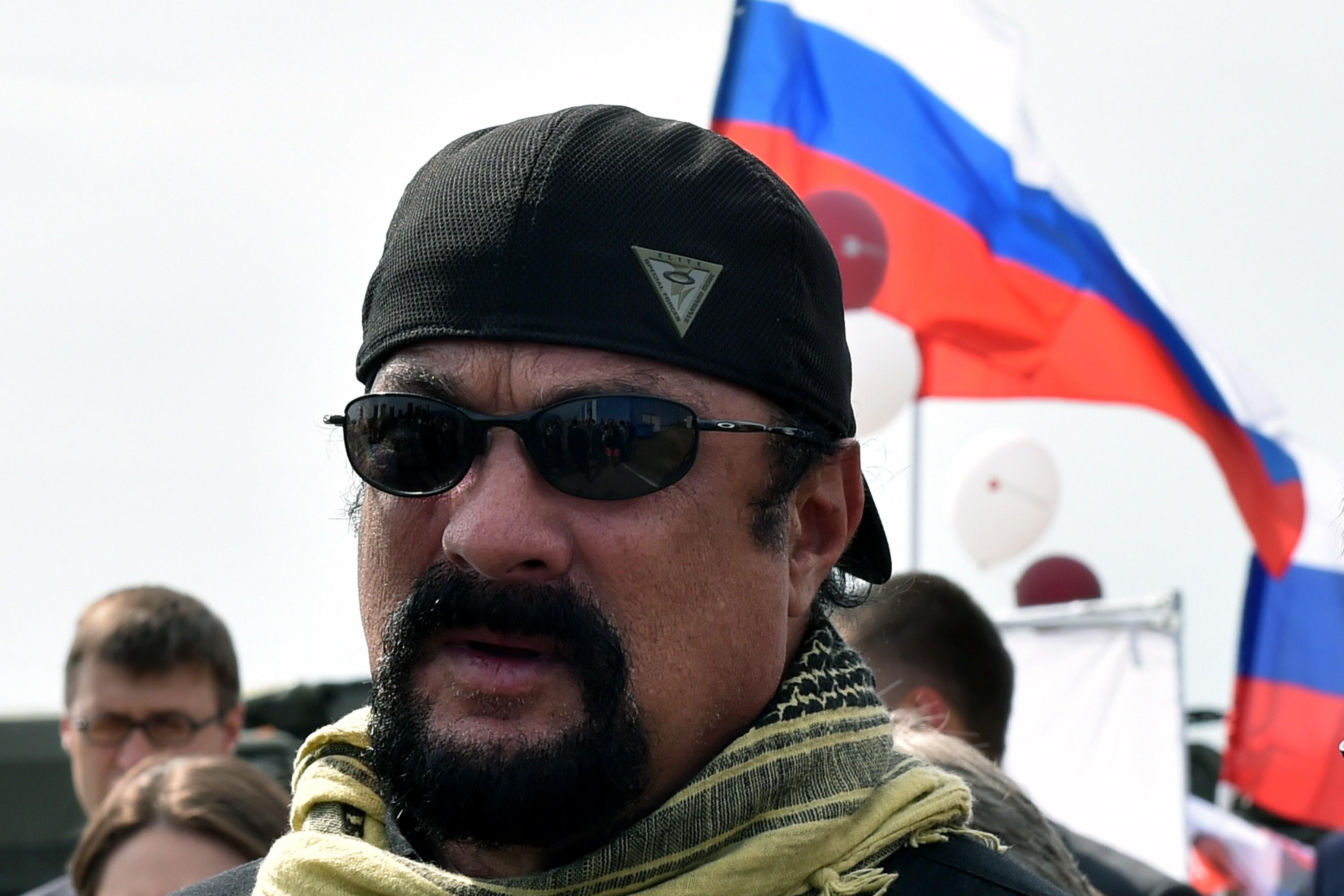 Steven Seagal's "warm feelings" for Russia win him citizenship
MOSCOW -- Russian President Vladimir Putin has awarded Russian citizenship to action film actor Steven Seagal.
The 64-year-old Seagal has been a regular visitor to Russia in recent years and has accompanied Putin to several martial arts events, as well as vocally defending the Russian leader's policies.
Putin's spokesman Dmitry Peskov tells reporters that Seagal "has been insistent for a long time in asking to be granted Russian citizenship," adding that "he is known for his warm feelings to our country, he never made a secret of it, and he's also a well-known actor, which gave grounds to make him a Russian citizen."
Other foreign celebrities to be awarded Russian nationality by the Kremlin in recent years are French actor Gerard Depardieu and U.S. boxer Roy Jones Jr.
In the run-up to the 2014 Sochi Olympics, Russian President Vladimir Putin went on a campaign to preach physical fitness, and to sell his vision he enlisted Seagal -- famous for beating up bad guys in movies like "Fire Down Below" and "Under Siege."
CBS News correspondent Elizabeth Palmer reported then that it appeared to be a "bromance" fueled by testosterone and a mutual love of martial arts.
Seagal explained his relationship with Putin on Russian television in 2013, saying: "The first time I walked into his home I saw a life-sized statue of Kano Jigoro, who is the founder of judo, so I was immediately taken and impressed and sort of wanting to get to know this man deeper and deeper."
Thanks for reading CBS NEWS.
Create your free account or log in
for more features.