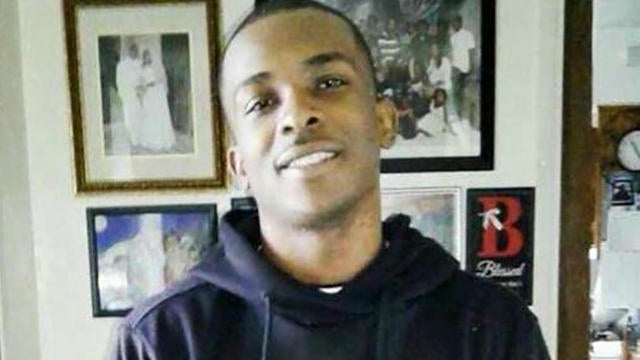 Stephon Clark shot multiple times in back, says expert who conducted independent autopsy
SACRAMENTO -- Stephon Clark was shot eight times by officers on March 18, seven times from behind, an expert who conducted a second, independent autopsy said at a press conference Friday. Clark was unarmed when two officers killed him.
Hundreds attended the 22-year-old's funeral Thursday and protesters again took to the streets. Meanwhile, community leaders continue to call for peace and reconciliation following Thursday's services, when Clark was laid to rest.
Lawyers for the family of Stephon Clark told CBS News they plan to file a federal lawsuit as soon as Friday over his death in a police shooting.
The family's attorney, Ben Crump, on Friday released results of the independent autopsy, which he said contradicts the police narrative of the shooting. Police have said Clark was facing and advancing toward officers who thought he had a gun when they fired, and then could not approach Clark for five minutes.
The autopsy was conducted this week by former San Joaquin County forensic pathologist Dr. Bennet Omalu, best known for his research on chronic traumatic encephalopathy. Omalu's study of CTE in football players prompted the NFL to adopt new safety rules designed to prevent concussions, and he was played by Will Smith in the movie, "Concussion."
The Sacramento County coroner has not released details of its autopsy.
Omalu said he found a total of eight gunshot wounds on Clark's body. Six of the bullets entered in the back of his body, Omalu said. Omalu told a news conference Friday that Clark was shot in the right back side of the neck and had a cluster of wounds in the upper right side of his back.
A seventh gunshot wound was slightly to the side of his body but towards the back, according to Omalu.
"You can reasonably conclude he received seven gunshot wounds from his back," Omalu said.
Clark was also shot in the leg, Omalu said. He said the gunshot wound to the leg happened when Clark was either falling to or on the ground.
Each one of the bullets could have been fatal, Omalu said. Omalu also said Clark's death was "not instantaneous," and would have taken about three to 10 minutes.
Clark received injuries to his aorta and suffered "massive bleeding," Omalu said. The bullets struck his lungs and vertebrae, Omalu said.
He said his findings indicate Clark was not facing the officers when he was shot.
"During the entire interaction, he had his back to the officers, not his front," Omalu said.
Thanks for reading CBS NEWS.
Create your free account or log in
for more features.