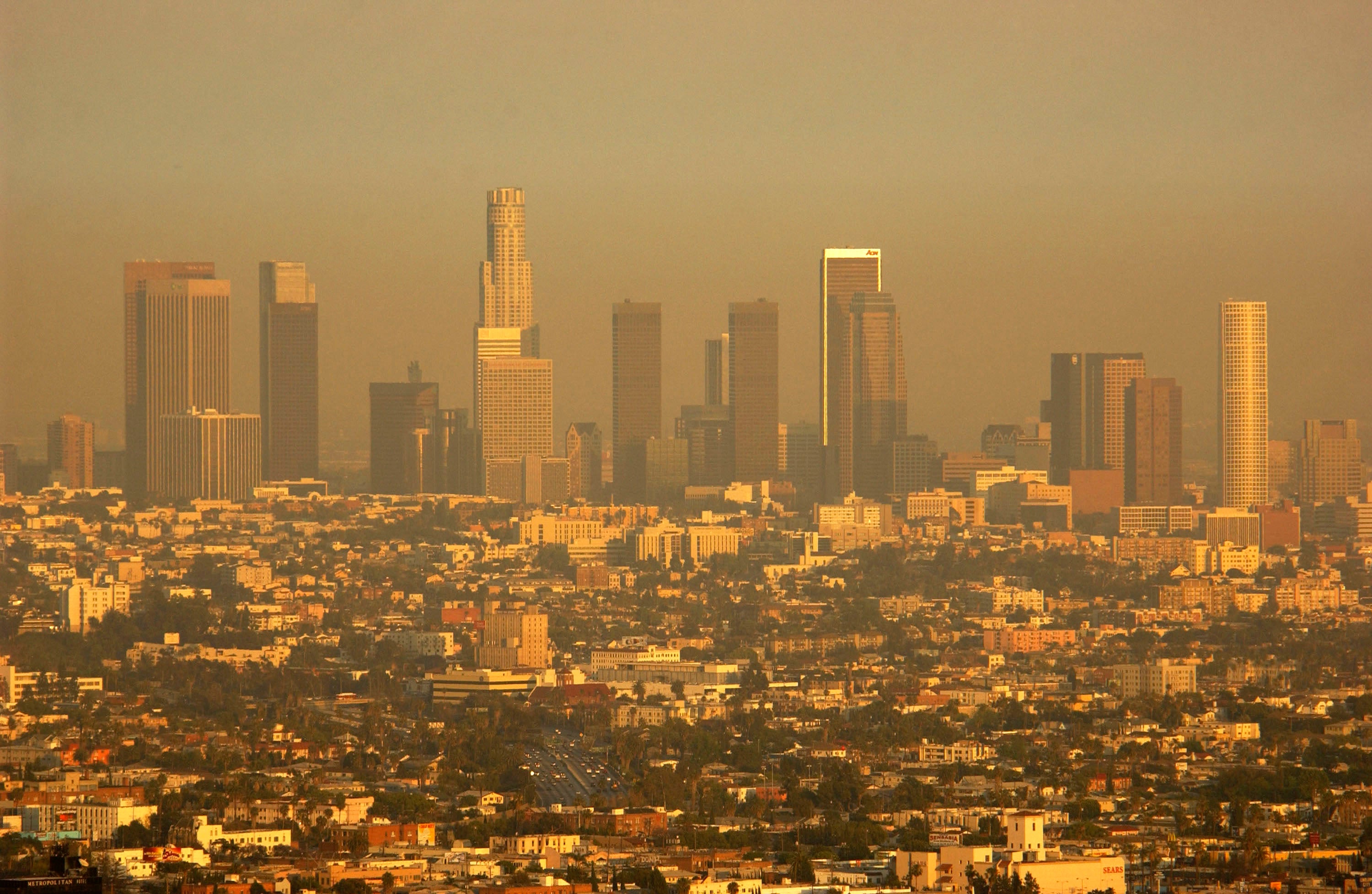 "State of the Air" report finds improvements in U.S. air quality, but smog problems persist
Are you living in a state or city that has earned an "F" in air quality?
The American Lung Association has released its annual "State of the Air" report that details which parts of the country have the cleanest air quality and which areas have major room for improvements in reducing pollution.
For the report, researchers compiled recent air pollution data from the Environmental Protection Agency (EPA) for the two most common kinds of air pollution: Particle pollution, which is sometimes referred to as "soot" and ozone, which is better known as "smog."
They found more than 40 percent of the population -- or 131 million people -- live in counties that have unhealthy levels of pollution. That can carry significant health risks to high-risk groups of the population including infants and young children, teens, the elderly, people with lung diseases like chronic obstructive pulmonary disease(COPD) and asthma, people with heart disease, diabetics and those who work or exercise outside.
Small particles from pollution like truck exhaust can get trapped in the lungs, according to the association, triggering illness, hospitalization or even an early death. Particle pollution also reduces lung function and can cause coughing, wheezing, cardiac arrhythmias (irregular heart rhythms) and heart attacks. Also, particle pollution has been linked to greater use of asthma medications and increased rates of school absenteeism, emergency room visits and hospital admissions, the American Lung Association added.
The five most polluted cities in terms of year-round particle exposure are all in California and include: Bakersfield-Delano, Calif. and Merced, Calif. (tied for first), Fresno-Madera, Calif. (third), Hanford-Corcoran, Calif. and Los Angeles-Long Beach-Riverside, Calif. (tied for fourth).
The five cities with the least exposure to particle pollution throughout the year in order are Cheyenne, Wyo. (first), Santa Fe-Espanola, N.M. and St. George, Utah (tied for second), Prescott, Ariz. (fourth) and Farmington, N.M. (fifth).
Smog also contributes to certain health risks because ozone is harmful to breathe. It reacts chemically with lung tissue, aggressively attacking it. Ozone is a gas molecule that develops in the atmosphere when sunlight reacts with emissions that come out of vehicle tailpipes and smokestacks.
People who spend lots of time outdoors, children and teens, elderly adults, people with existing lung conditions, and those with heart disease face added risk. The American Lung Association added that people with low incomes and obese individuals may face greater health risks triggered by smog. Short-term risks from smog exposure include shortness of breath, wheezing and coughing, asthma attacks, increased risk for respiratory infections, hospitalization for those with existing lung issues, and risk for irregular heart rhythms that could one day lead to stroke or premature death.
The American Lung Association urges people to skip exercising on high pollution days and never exercise near a busy freeway.
Fifty U.S. cities had no unhealthy ozone ranges this past year, according to the report, including Bismarck, N.D., Columbia, Mo., Honolulu, Hawaii, Laredo, Texas and Rochester, Minn. (For a list of the 10 smoggiest cities in the U.S., see the gallery on the left).
Nationwide, the U.S. is continuing a trend towards cleaner air quality, according to the report, with the most progress seen in areas of the country that reduced their year-round levels of particle pollution. The Clean Air Act was introduced in 1970 to drive many of these cuts in air pollution, the report said.
"Thanks to the Clean Air Act, the United States continues to make progress providing healthier air," wrote the researchers. "The State of the Air 2013 shows that the nation's air quality is overall much cleaner, especially compared to just a decade ago."
Many cities, however, that ranked among the most polluted for the association's 2012 report had even more days oh high smog levels this year.
Another "disturbing" trend the report found was increases in the number of days some cities had unhealthy particle levels, periods that often occur in the winter which may be due to increases in burning of wood and other fuels for heat. This was recently evident in Fairbanks, Alaska and Salt Lake City, the researchers said.
What can we do to reduce pollution in our areas? The American Lung Association recommends people reach out to the EPA and tell the agency you want cleaner gasoline and stricter emission standards. Other steps individuals can take in their communities are driving less and opting for carpools, walking, biking or mass transit.
To see the full "State of the Air" report and see how your city compares to elsewhere in the country, visit the American Lung Association's website.
Thanks for reading CBS NEWS.
Create your free account or log in
for more features.