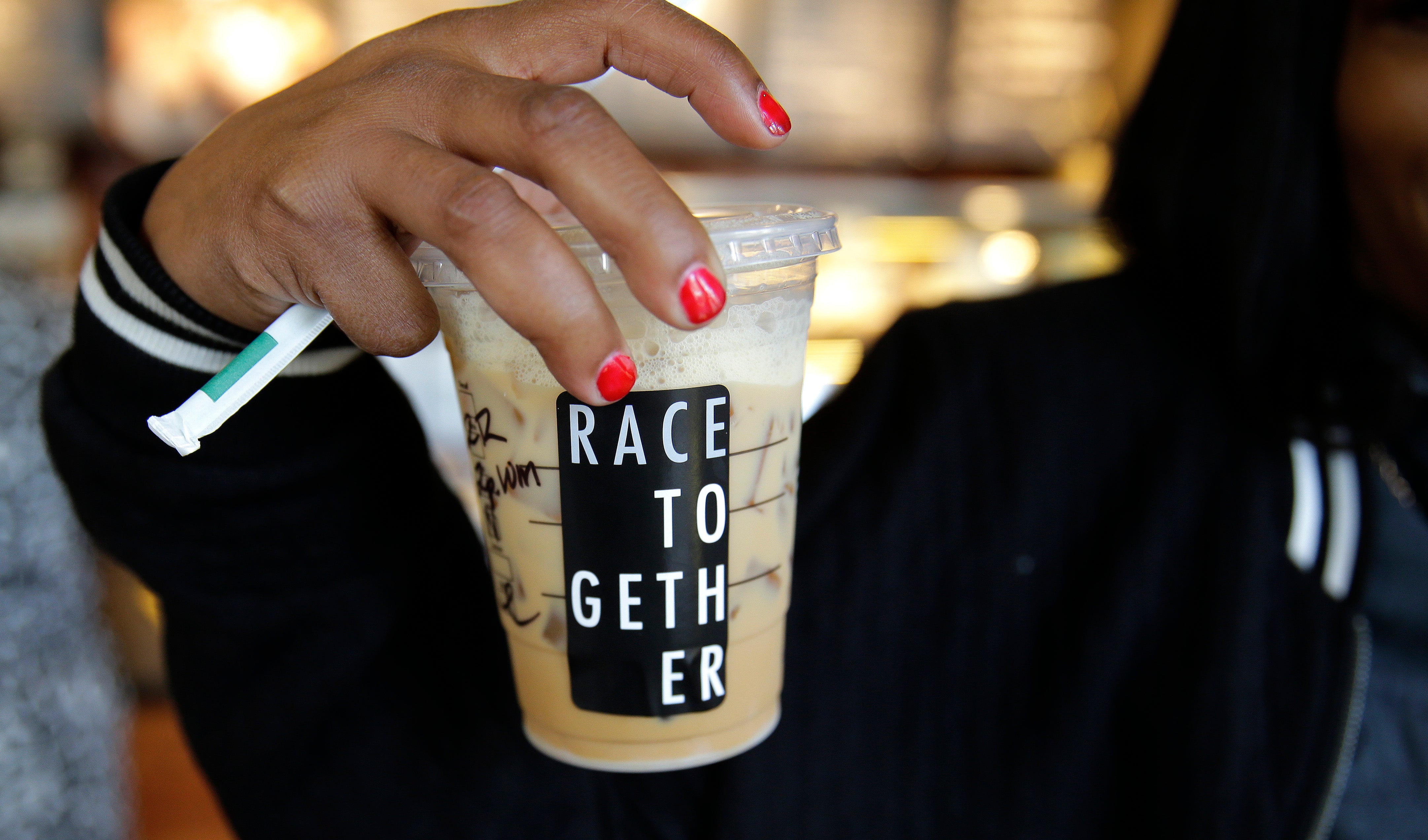 Starbucks CEO speaks out on "Race Together" campaign
A cup of coffee with a splash of controversy -- that's what some Starbucks customers are grabbing Thursday morning on their way to work.
CEO Howard Schultz said the "Race Together" campaign is meant to get customers thinking and talking, reports CBS News correspondent Jericka Duncan.
"This is a highly charged, highly emotional issue, we understand that," Schultz said. "We've tried to be very thoughtful, very genuine, very authentic and recognize that by leveraging our stores, potentially, we can elevate the conversation and make a positive difference."
Some customers find it condescending and took to Twitter to vent their frustrations.
"There's always more to be done than just talking about something because talk is cheap sometimes," customer Keely Pollock said.
"They write my name on it, they write my order, and I just see 'Race Together,' and it didn't really pique my interest," another customer, Joseph Bowe, said.
Starbucks is known for taking a progressive stance on various social issues, and Schultz said the backlash came as no surprise.
"I think it's somewhat misunderstood," he said. "The cup initiative is voluntary for our people and certainly for our customer."
The initiative grew out of impassioned town halls Schultz held with his employees following racially charged incidents in Staten Island, New York, Cleveland and Ferguson, Missouri.
The company formally launched the campaign this week with full-page newspaper ads. An eight-page supplement will be released with USA Today Friday.
"If we can elevate the understanding and the empathy with one customer per day and that customer goes home and speaks to their children, goes back to their office, speaks to their coworkers, I think we will have done our job," Schultz said.
At Wednesday's shareholders meeting, Schultz announced another initiative. He said over the next three years Starbucks will try to hire 10,000 young people.
Thanks for reading CBS NEWS.
Create your free account or log in
for more features.