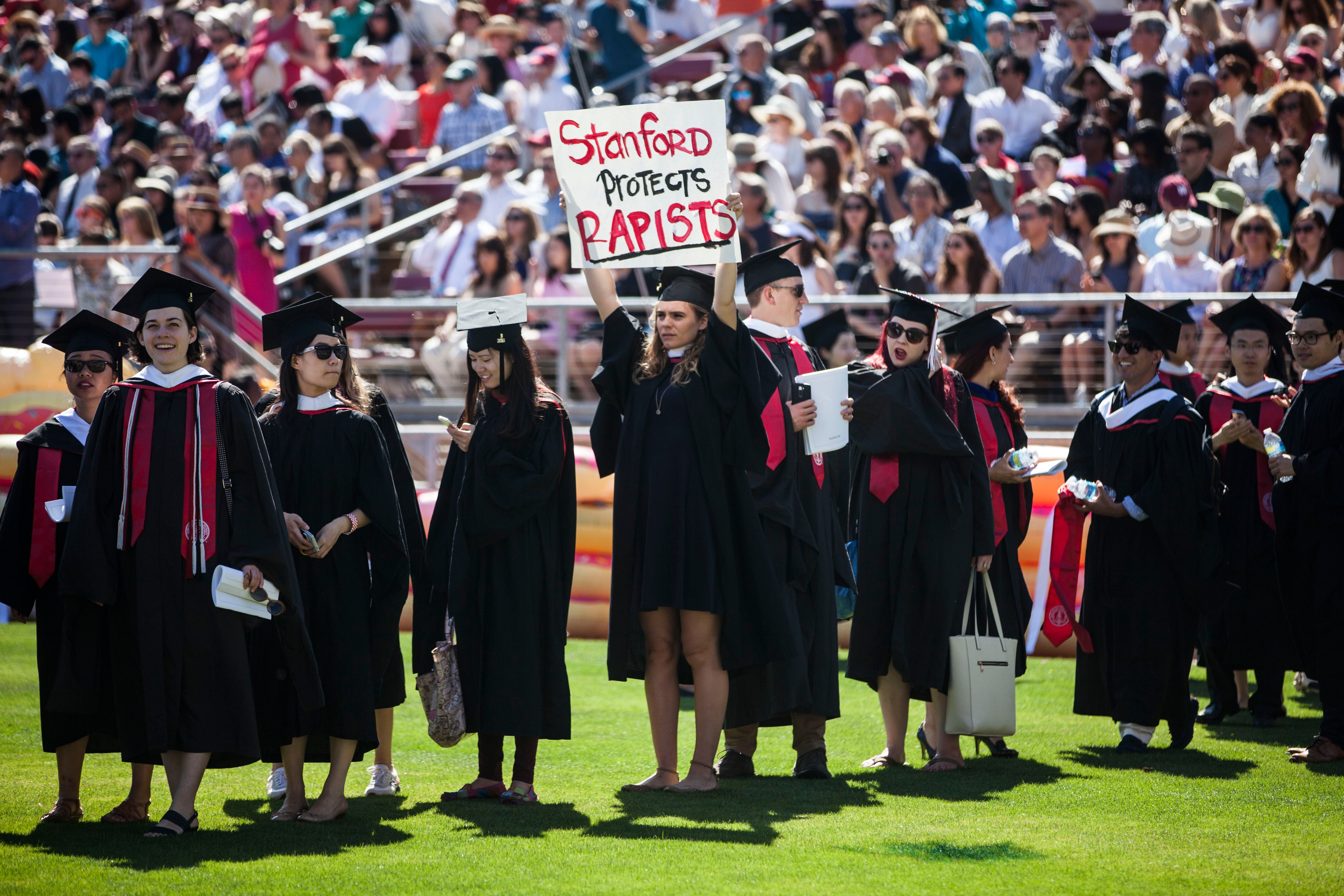 Stanford sex assault victim's letter inspires new legislation
PALO ALTO, California -- The woman who was sexually assaulted by a former Stanford University swimmer is inspiring the Santa Clara County District Attorney to develop new legislation.
The conviction of Brock Turner has sparked outrage after he was given a six-month jail term. Now, California legislators are working to broaden the state's definition of rape, reports CBS San Francisco.
Rape victims testified in Sacramento Tuesday as an effort to eliminate the 10-year statute of limitations on the crime advances through the California legislature.
Emily Doe, the victim in the notorious Stanford swimmer case, has become a flash point. Her letter to her attacker has been read around the world, causing ripple effects that are changing the way society views sexual assault and rape.
Her letter has encouraged other victims to post their own letters publicly, sharing videos and pushing the conversation beyond one single case.
Psychotherapist Diane DuBouis works with many sexual assault survivors. She said the Doe letter has started a very powerful trend toward healing.
"There is a primal need -- even if it is scary -- to address that person who has wronged us and to say, 'Here's why this is wrong,'" explained DuBois.
Brock Turner's sentence -- which was widely decried as too lenient -- and his victim's letter have inspired new, stronger laws against sexual assault. Emily has been heard on both the local and national levels, reaching people as powerful as the vice president.
"This one woman. I don't even know if we will know the impact she will have over time because it has accelerated the awareness of rape," said DuBois.
Dubois says Emily Doe has written a rallying cry for those looking for a way to move forward and those seeking change.
Santa Clara County District Attorney Jeff Rosen is scheduled to make an announcement regarding proposed new legislation inspired by the case at a press conference Wednesday morning.
Thanks for reading CBS NEWS.
Create your free account or log in
for more features.