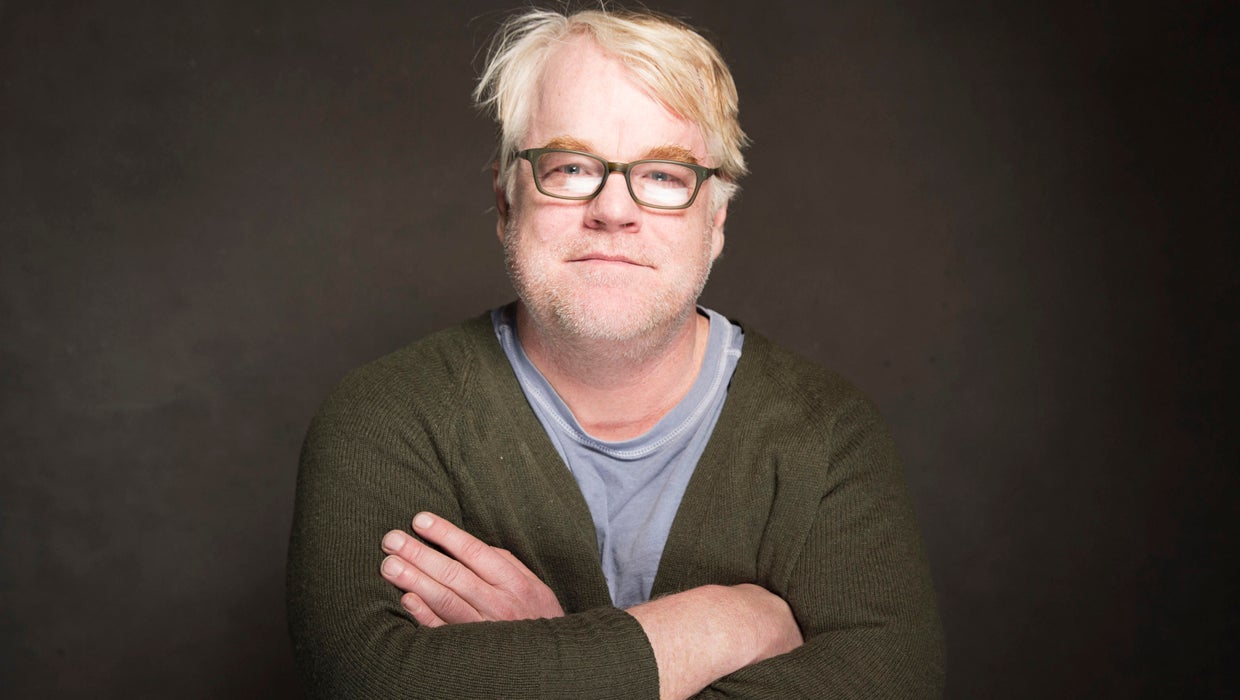 Sources: Drug suspect had Philip Seymour Hoffman's phone number
NEW YORK -- At least one of four drug suspects arrested by police investigating Philip Seymour Hoffman's death had the actor's cellphone number, CBS News confirmed Wednesday.
Hoffman, 46, was found dead Sunday in his Manhattan apartment with a syringe sticking out of his arm. More than 50 small plastic envelopes of heroin were discovered in the apartment. Although autopsy results are still pending, authorities suspect the Oscar winner overdosed on heroin.
Three men and a woman were arrested at a lower Manhattan apartment Tuesday night after police received a tip that Hoffman may have bought his heroin at that location.
After obtaining search warrants for two apartments in the building, police found about 350 packets of heroin in one of them, law enforcement officials said. They also learned from phone records that one of the suspects had Hoffman's number, strengthening the theory that they may have supplied him with drugs, the officials said.

Some of the packets found in Hoffman's apartment were variously stamped with the ace of hearts and others with the ace of spades. Those found in the building where the arrests occurred had different brand names, including Black List and Panda, the officials said.

Police are analyzing the heroin confiscated in the building to see if there is a match or similarity to the heroin found at Hoffman's apartment, a law enforcement source told CBS News.

Three of the four suspects -- Robert Vineberg, 57, Max Rosenblum, 22, and Juliana Luchkiw, 22 -- appeared in court Wednesday on charges of criminal possession of a controlled substance. All three were ordered held without bail. The fourth suspect, Thomas Cushman, 48, was not immediately arraigned.

Courts have found that under state law drug dealers can't be held liable for customers' deaths.
A 1972 state appellate division case found a dealer can't be found guilty of manslaughter or criminally negligent homicide for selling heroin and syringes to a customer who later dies because, the court ruled, legislation enhancing punishment for drug crimes didn't redefine homicide to include the sale of an illicit drug that results in death.
Holding a drug dealer criminally liable for a customer's overdose death could prove difficult for the district attorney's office, said James Cohen, a Fordham University School of Law professor who runs a clinic that represents federal criminal defendants.
"It's not just enough that you know, if you will, theoretically or academically, that heroin could kill," he said.
Former police detective Scott Prendergast, who worked on the high-profile investigation into the 1996 heroin overdose death of Jonathan Melvoin, a keyboard player touring with the rock band Smashing Pumpkins, told The Associated Press it's not uncommon for investigators to track down dealers following suspected overdose deaths especially when the drugs are stamped with telling names.
Meanwhile, Broadway theaters dimmed their lights Wednesday night in memory of the Tony Award-nominated actor, and members of the theater community held a candlelight vigil for him outside the 90-seat home of the LAByrinth Theatre Company, where Hoffman had long been a member.
"We come together tonight in a spirit of terrible mourning and incredible loss," the Rev. Jim Martin, a Jesuit priest and LAByrinth member, told the crowd of about 200 people who stood in a chilly drizzle. "But we also come together to celebrate a remarkable life."
Hoffman often chose dark, troubled characters to play, both onstage and in such films as "Capote," ''The Master" and "Doubt."
"Courage was his forte, always," said playwright and actor Eric Bogosian, a longtime LAByrinth collaborator. "In this world of creative enterprise, it is ultimately up to the artists to decide how high a bar he or she will set for themselves. Phil set his bar on the highest rung, on a rung above the highest rung. He pushed himself relentlessly until finally his efforts virtually redefined the very endeavor we call acting. That's what he wanted. He wanted to rock the world."
A private funeral for relatives and close friends of Hoffman is set for Friday, and a larger memorial service will be held later this month, his publicist Karen Samfilippo said.
Hoffman is survived by his longtime partner, Mimi O'Donnell, and their three children.
Thanks for reading CBS NEWS.
Create your free account or log in
for more features.