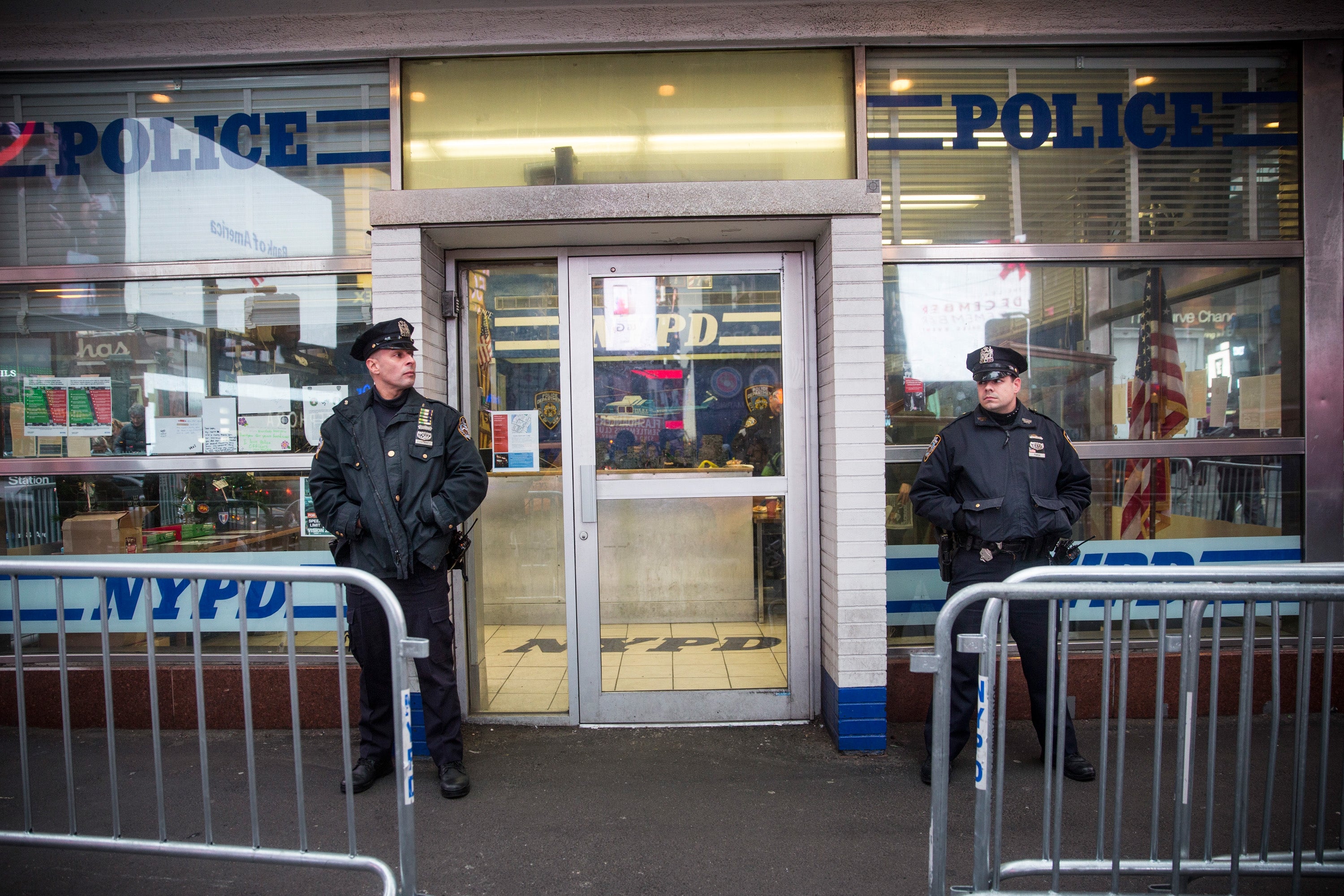 More arrests made for threats against NYPD officers
NEW YORK - The New York City Police Department have recently arrested six people for making threats against police officers.
Officials said they had assessed hundreds of online postings and calls to emergency lines, initiating about 40 threat probes, with about half of those being closed or referred to other agencies. The flurry of threats prompted heightened concern following the murder of NYPD officers Rafael Ramos and Wenjian Liu on Dec. 20. The suspected gunman, Ismaaiyl Brinsley, killed himself in a nearby subway station as police closed in.
Before the shootings, Brinsley had posted messages to social media saying he would kill officers in revenge for the deaths of Eric Garner and Michael Brown.
The most recent arrest related to threats came Wednesday after police received a 911 call from a man who said he overheard someone talking on his cell phone about killing cops and saying he had guns at his home, CBS New York reported.
Police said they circulated a description of the suspect and started canvassing the area in Queens near where the call came from. They arrested 38-year-old Elvin Payamps, who was allegedly spotted with a bag of marijuana, CBS New York reported.
A search of Payamp's home turned up a shotgun, pistol, two bulletproof vests and brass knuckles, police said.
He now faces weapons and drug charges.
Security was also increased at some police station houses in New York as authorities investigated threats made since the shootings, and at least four other people were arrested over threats.
An 18-year-old who posted a threatening message on his Facebook profile was facing charges of terroristic threats and man who walked into a police precinct and suggested he would punch officers was arrested, authorities said. Two Staten Island residents also were arrested in cases related to threats.
Police did not detail the threats that prompted Emergency Services Unit officers to provide additional protection at two precincts in Brooklyn, the borough where Liu and Ramos were slain.
The funeral for Officer Ramos is scheduled for Saturday, and Vice President Joe Biden is scheduled to the attend.
Thanks for reading CBS NEWS.
Create your free account or log in
for more features.