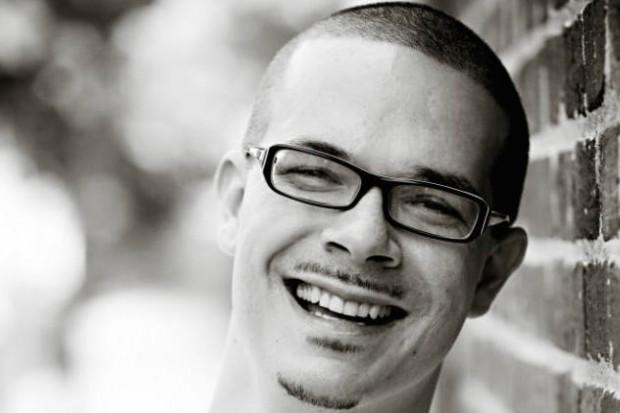 N.Y. columnist locked out of Facebook over n-word post
A New York columnist who shared on Facebook a nasty email he got at work was surprised to get a message from Facebook saying he was kicked off the platform for 24 hours.
Shaun King is a senior social justice reporter for The New York Daily News who has written extensively about the Black Lives Matter movement. He told CBS News he gets emails every day with racial slurs.
"Every day I get as many -- 50 or more sometimes -- overtly racist emails. I even get mail now at the New York Daily News office … 'Silence of the Lambs' weird stuff," said King.
"Sometimes I'll take a screen shot of one of these ugly things and post it."
On Friday morning, King took a screen shot of an email he received that used both the f- and n-words, and posted it on Twitter and Facebook saying this is the type of ugliness he gets "every day all day."
A few hours later when he went to Facebook, King says he had been logged out. When he logged back in he got a message saying he had been suspended from posting for 24 hours.
"You recently posted something that violates Facebook policies​, so you're temporarily blocked from using this feature ... This block will be active for 1 day more."
King said he was surprised by that response, since he regularly gets comments to his Facebook posts that include the n-word, which are not deleted.
"I am constantly harassed on Facebook and Twitter. … I don't know if these people have been blocked. The policy is not clear to me."
"I accept that Facebook and every other social media platform is trying hard how to monitor and censor the ugliness that goes on," King said. "If the policy is we don't allow hate speech and people to be harassed, I say great – delete it. But don't ban people."
King noted that it was odd that his Facebook post was blocked because the offensive language was in a screen grab, rather than a typed message. Which means, if the censoring was automatic, there would have had to be some sort of visual recognition program to read the words off the image.
"It seems like a very robotic response. Was this a human being making this decision or a program?" he asked. "I don't know, but it's unnerving because I use that platform in my job. I consider myself a power user of the platform."
About five hours after the Facebook lockout, King told CBS News he was able to get back into his Facebook account. King said he received this message from a "David" with Facebook:
"This was an unfortunate error. The post does not violate our Community Standards, and we apologize for the removal. The post from your personal account should now be restored, and you should be able to post on FB without any issue. Thank you for reaching out. Hit me back with further questions if you need."
Facebook spokesman Andy Stone also told CBS News Friday "This was done in error and was restored upon review."
When asked whether the censoring was automated or human-curated, Stone said he couldn't comment specifically but that in general people flag offensive material to Facebook, and that's how posts get reviewed.
King said he "loves" Facebook and knows people who work there, but would be curious to learn more about the incident. He said he will continue with posts that show racism in America.
"I do it to reveal to people what it's like, not just to be me, but how things are in our country right now."
Thanks for reading CBS NEWS.
Create your free account or log in
for more features.