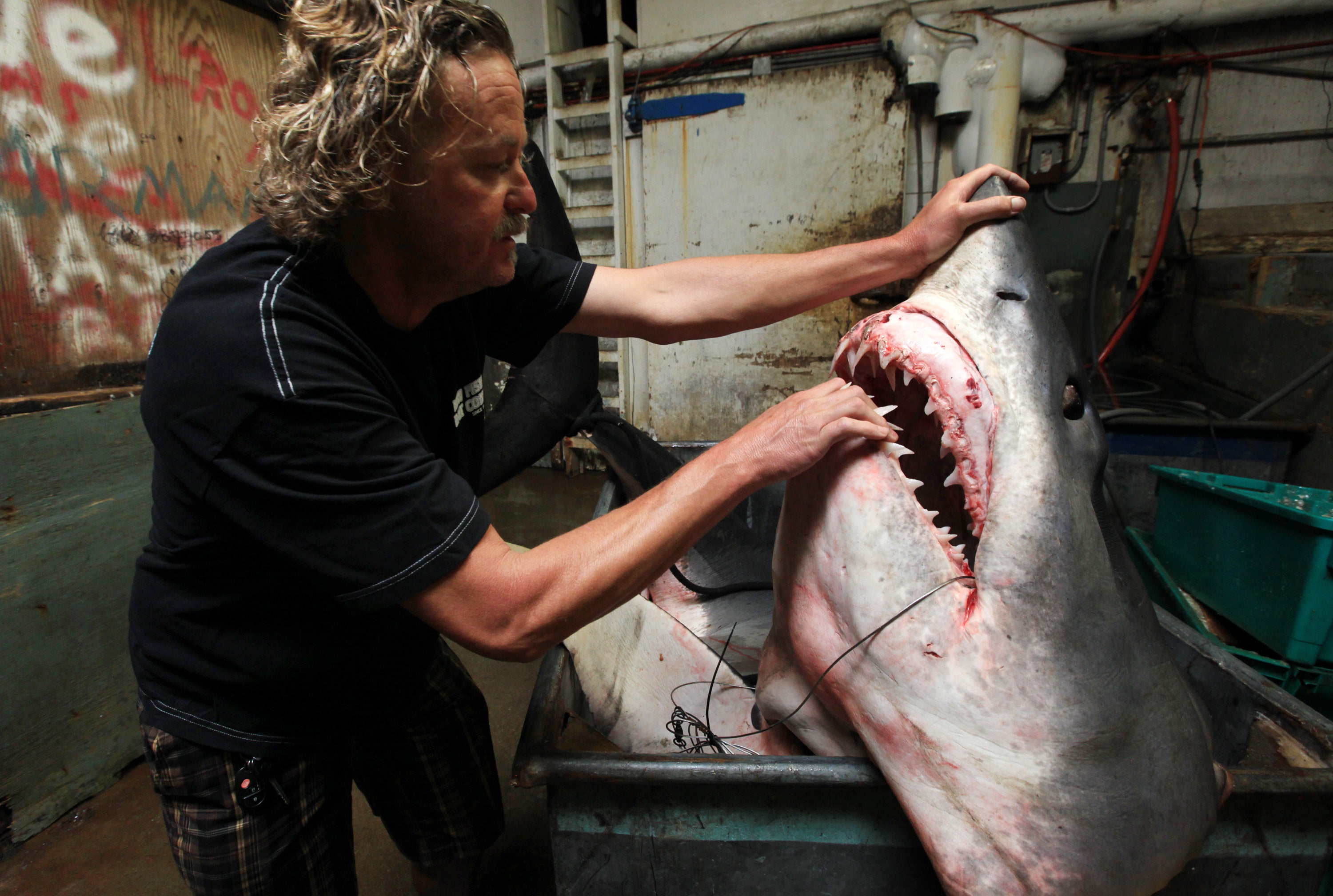 Shark sightings prompt SoCal beach closure
NEWPORT BEACH, Calif. - A two-mile stretch of Orange County shoreline has been closed after several large sharks were spotted.
A sheriff's helicopter crew spotted the sharks off Sunset Beach in the city of Huntington Beach on Sunday afternoon. The sharks were estimated to be at least eight feet long and 150 yards from shore.
The Huntington Beach Fire Department says Sunset Beach and the adjoining Surfside Beach in Seal Beach have been shut down until at least Monday morning.
A lifeguard dispatcher told CBS Los Angeles beach closures following a shark sighting typically last between 12 to 24 hours.
The sighting came a week after a swimmer was attacked by a shark about 15 miles to the south at Corona Del Mar State Beach.
Maria Korcsmaros, was swimming more than a mile out at sea -- training for a half-Iron Man competition scheduled for July -- when the attack happened.
Korcsmaros was pulled bleeding from the ocean about 4:15 p.m. that day by lifeguards on an offshore patrol boat who noticed she was in distress. She remains hospitalized with a large bite wound on the right side of her body that stretches from her upper body to her pelvic area.
Doctors said Korcsmaros' physical condition and discipline were instrumental in her survival from the serious injuries she suffered. She is expected to recover.
Experts have warned there is a likelihood of increasing shark attacks in Southern California.
"A lot of these sharks spend most of their time literally 100 feet off the beach," said marine biologist Chris Lowe, who has been tracking the growing shark population off Southern California for more than a decade.
In 2014, Lowe showed CBS News how his team is using underwater drones to follow and observe sharks.
He said the number of juvenile great white sharks in the area is rising significantly. They're drawn to warm water caused by El Nino and an abundance of fish to feed on. They also have no predators, and great whites are a protected species.
"The questions that we're trying to answer now are, why are they at these beaches, how long do they stay at these beaches, what makes this beach so much more special than that beach?" Lowe said.
According to Lowe, the six- to seven-foot-long juvenile great whites are skittish and usually stay away from swimmers.
But with more sharks and more people in the water, "I think the rate of shark attack is going to continue to go up," Lowe said. "And the reason for that is simple math."
Thanks for reading CBS NEWS.
Create your free account or log in
for more features.