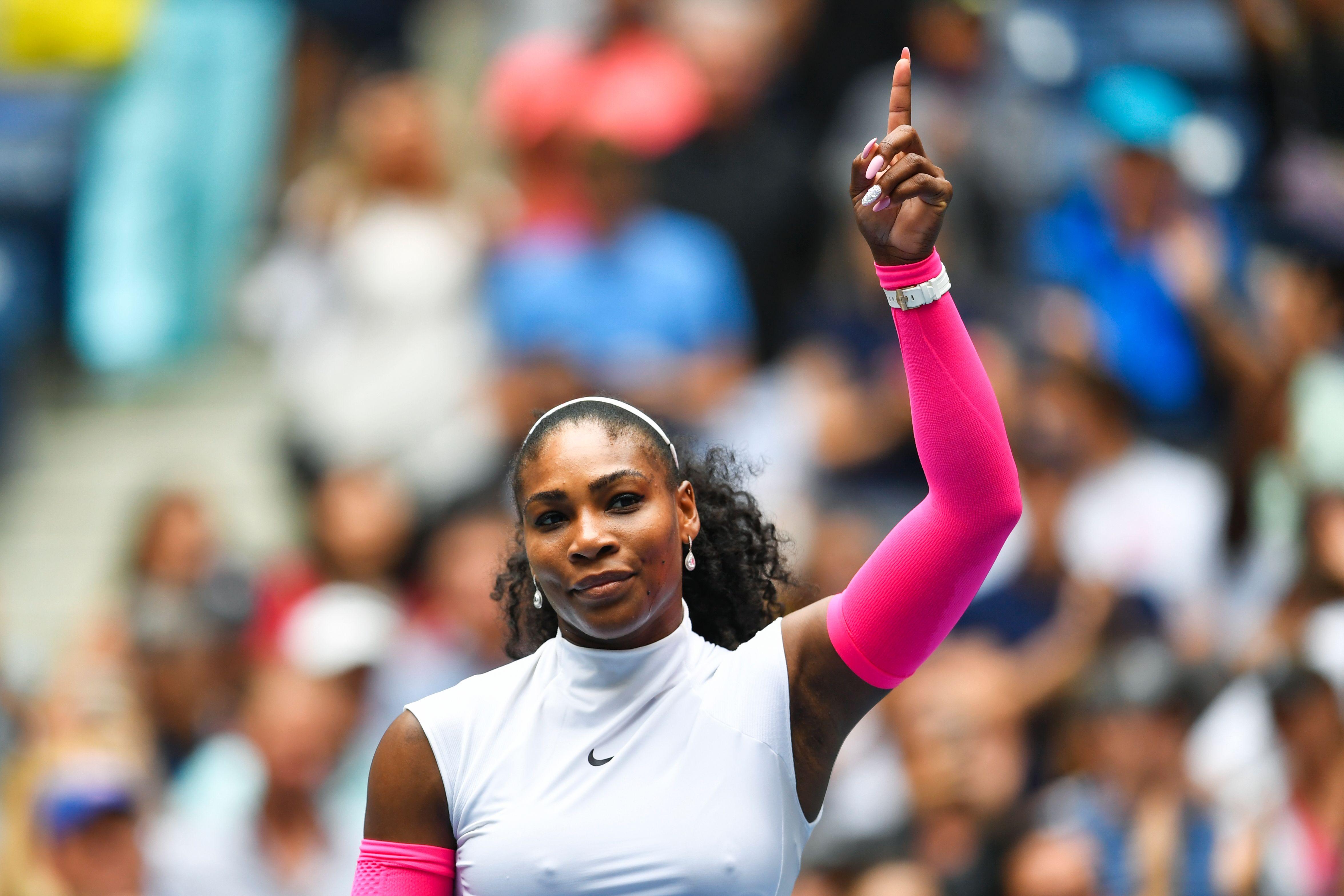 Serena Williams writes about Black Lives Matter on Facebook
Tennis star Serena Williams posted a message in support of Black Lives Matter on her Facebook page on Tuesday, quoting Martin Luther King, Jr. and writing "I won't be silent."
According to Williams' post, she asked her 18-year-old nephew, who is black, to drive her so she could do some work on her phone. When they passed a police officer, she said she "remembered that horrible video of the woman in the car when a cop shot her boyfriend. All of this went through my mind in a matter of seconds." She wrote that she regretted not driving herself, and she would never forgive herself if something happened to her nephew.
"He's so innocent. So were all 'the others,'" Williams wrote. "I am a total believer that not 'everyone' is bad It is just the ones that are ignorant, afraid, uneducated, and insensitive that is affecting millions and millions of lives."
Williams then quoted Martin Luther King, Jr., writing that "there comes a time when silence comes as a betrayal ... I won't be silent anymore."
Williams did not say where the alleged incident took place. She alludes to the fatal shooting of Philando Castile, whose girlfriend, Diamond Reynolds, live-streamed the confrontation with St. Paul, Minnesota police on July 6th that led to his death. Castile, a black man who was also a licensed gun owner, was reaching for his permit when he was killed, Reynolds said. A special prosecutor has been appointed to investigate Castile's death. Minnesota Gov. Mark Dayton questioned after the shooting if Castile would have been shot if he had been white.
In the past few weeks alone, there have been a number of high-profile fatal incidents involving police and black men. On Sept. 20, two Charlotte-Mecklenburg police officers shot and killed Kenneth Lamont Scott, who they said was armed and had drug paraphernalia when they opened fire. The city erupted into protests​ until the police department released dashcam and bodycam video​ from the shooting. On Sept. 16th, Tulsa Officer Betty Shelby​ fatally shot 40-year-old Terence Crutcher​, who was unarmed​ and seen on video footage walking away from Shelby. Shelby has since been charged with manslaughter​.
Summer 2016 was marked by nationwide number of protests after fatal shootings of black men by police. In Baton Rouge, Louisiana, on July 5th, officers responding to an altercation at a convenience store shot and killed Alton Sterling​. According to video from that shooting, Sterling was pinned to the ground at the time of the shooting.
At a Dallas Black Lives Matter protest on July 7th, Micah Johnson​ opened fire on police, killing five police officers and wounding seven​. The deadly confrontation led to some pushback against Black Lives Matter, with former New York City Mayor Rudy Giuliani calling the organization "inherently racist" on CBS' Face the Nation​.
In an illustration of the nation's racial divide, a majority of young whites say​ the movement's rhetoric encourages violence against the police, while a vast majority of young blacks say the opposite.
Thanks for reading CBS NEWS.
Create your free account or log in
for more features.