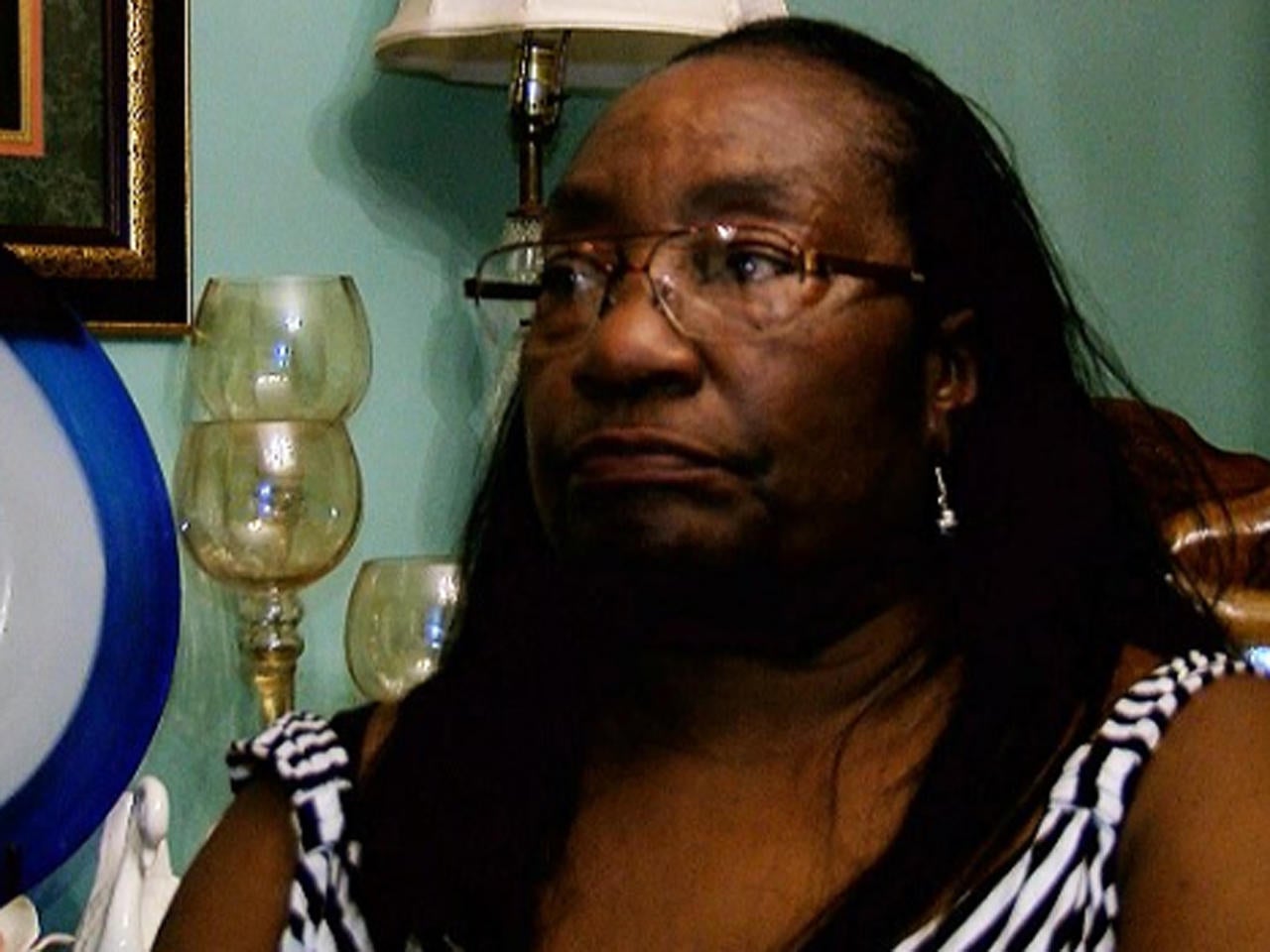 Heartbreaking memory for mother of man killed by Charlotte cop, Keith Lamont Scott
CHARLESTON, S.C. -- Keith Lamont Scott's mother says she received one last call from her son the day he was shot in Charlotte.
Vernita Scott Walker told CBS Charleston affiliate WBTV Thursday night she got the call at 2:22 p.m. Tuesday. It was to be the last time she heard his voice.
Vernita. Who lives on James Island, S.C., played the call, which consisted of crackling noises and Keith apparently saying "Lamont."
"And he done got shot. And he called me. Yes he did, he called me," Vernita said. "He just wanted me to know that it was him."
Vernita didn't find out about his death until she turned on the television.
"Later on I heard on the news, CNN or one of them about the shooting and my daughters pulled it up on Facebook," Vernita said.
She said Keith Scott was waiting for his son to get off the bus as he does each day.
"That's a task for him every day, so he can be out there to get a special spot," Vernita said."He sits in the truck and reads his book."
But not just any book, according to Vernita. The Koran, which she says he read every day.
"He loved to read that book," Vernita said.
And before he went to pick up his son on the day he was shot, he was talking on Facebook about a shooting making national headlines. Hours later, his name was the one in the spotlight.
She says she also received another call before the shooting.
"I said, 'I love you son' and he said, 'I love you, love you, Mama' -- and that's the first time he ever said it like that," Vernita said.
And since the shooting on Tuesday afternoon, she says she's upset and hasn't appreciated the way the media have been bringing up her son's criminal past.
"I want everybody to know that no, we're not perfect," Vernita said. "My son is not perfect. But what he done in this time and doing now, his death, I don't appreciate that they malign him and try to discredit the public saying, 'Well he been this, he been that."'
And everything that has happened since has made this even harder for the family.
"I would appreciate, as Keith Lamont Scott's mother, that y'all give up the rioting. Y'all can have a peaceful walk or anything else that y'all want to do, but rioting is not helping this situation. It's making it worse," Vernita said.
She says the violence during protests on Tuesday and Wednesday nights isn't what her son would have wanted, either.
"Keith is not the type to allow his children to be involved in stuff like that," Vernita said.
Scott's mother said he was a father of seven children, and he would never allow his children to be a part of the rioting that has transpired since his death.
"If he was here and something like that was going on downtown and he found out his boys been down there, he would go and get them. He would not have let them do nothing like that."
She said now is a time to come together, and stop with the violence.
"The hardest part now is for y'all to ease away, y'all say a prayer altogether and y'all leave all that rioting and stuff alone. Keith is gone. Keith is not here and he can't see the damages that his family… it makes it bad for the family that you all are looting and things like that."
Scott's mother also said he had disabilities from injuries he sustained in a serous motorcycle accident on his way to Charleston from Charlotte in November.
"He had some issues with his brain and he had two broken hips and broken pelvis broke in half and his nose was broken," Vernita said. "It caused him to stutter his words, and sometimes he couldn't remember what he said."
Thanks for reading CBS NEWS.
Create your free account or log in
for more features.