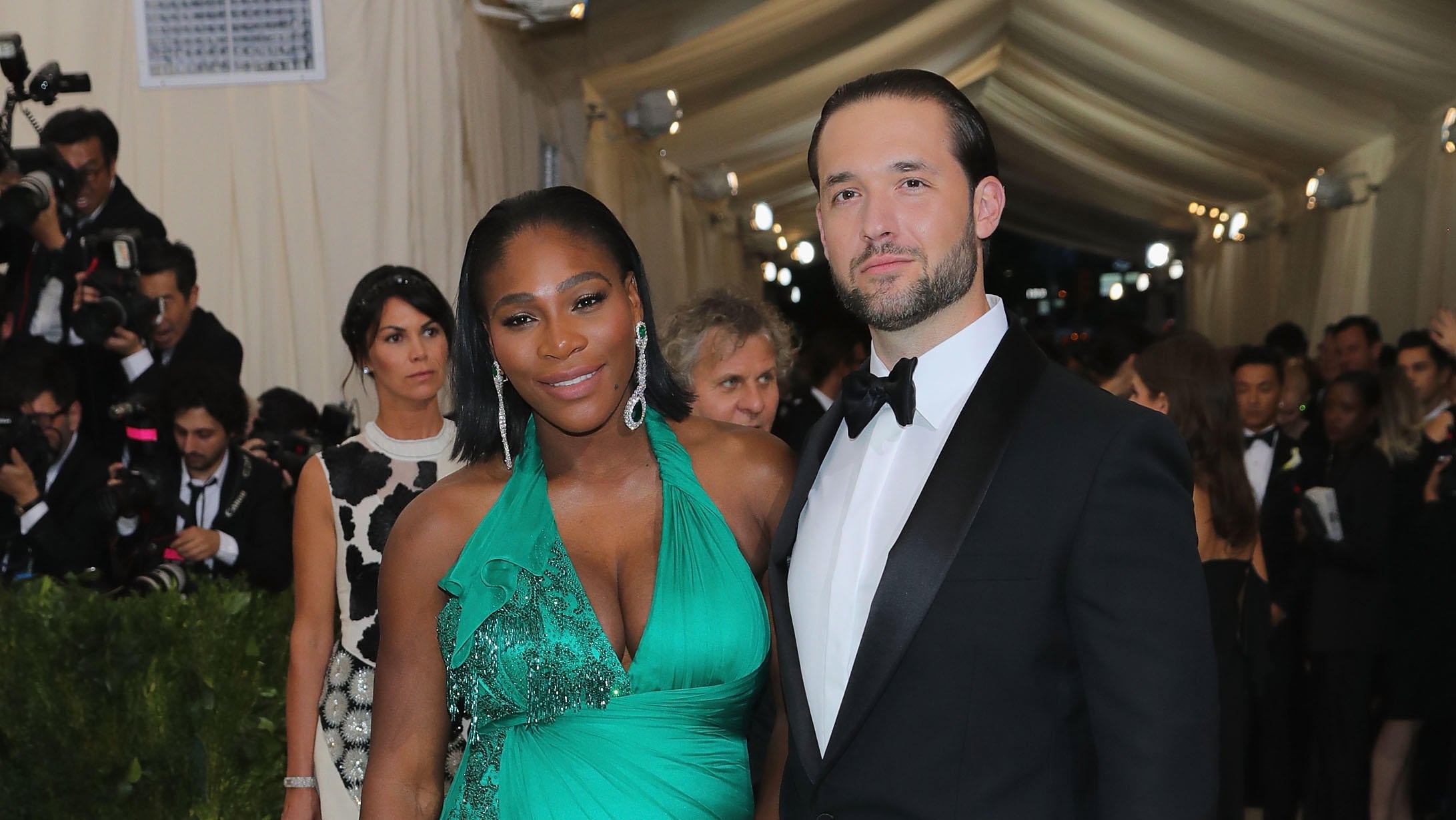 Serena Williams debuts photo of baby girl Alexis Olympia Ohanian Jr.
Tennis icon Serena Williams debuted a photo of her baby girl Alexis Olympia Ohanian Jr. on Instagram, and there's a lot to her newborn daughter's name. Alexis is named after her father, Reddit founder Alexis Ohanian, but her middle name might be a nod to Williams' four Olympic gold medals.
"Meet Alexis Olympia Ohanian Jr.," wrote Williams. The tennis champ spilled the beans on her pregnancy in April when she posted a selfie on Snapchat that said "20 weeks." She and her fiancé, Ohanian, announced that they were engaged in December.
Williams, 35, told Gayle King at the TED2017 conference in Vancouver she plans to get back to tennis and resume her career.
"This is just a new part of my life and my baby's gonna be in the stands hopefully cheering for me and not crying too much," Williams said.
Williams also shared a video on her website about her daughter's journey into the world starting from when the tennis player found out she was pregnant. The video starts with an ultrasound and a doctor saying, "Okay, so, you're pregnant."
The video appears to be a compilation of saved Snapchats by Ohanian and Williams. It includes a clip of Williams kissing her Australian Open trophy in January with the caption "No one knows I'm 8 weeks pregnant." That was when Williams captured the 23rd Grand Slam title of her career.
The clips follow the couple as they prepare to welcome the baby with classes, visits to the doctor and painting the nursery. They also show Williams practicing tennis.
The video ends with Williams holding her daughter saying, "So we're leaving the hospital after six, seven days. It's been a long time. We had a lot of complications, but look who we got: We got a baby girl. Junior."
The screen shows text saying that Alexis Olympia was born on Sept. 1 at 6 lb. 14 oz.
It appears that Williams and Ohanian plan to call their baby "Olympia." They created an Instagram account for her that simply says "Olympia Ohanian."
Williams and Ohanian met at the Cavalieri hotel in Rome on May 12, 2015. Williams told Vanity Fair said she first found Ohanian annoying because he sat at a table right next to hers when she was trying to eat breakfast, and that she tried to get him to move. But they quickly warmed up to each other after Williams invited Ohanian to join her group, and were engaged in December.
She said Ohanian asked her to go to Rome with him, and she knew he was going to propose.
"I knew it was coming," she said. "I was like, 'Serena, you're 35, you're ready. This is what you want.'" Just a month later, the couple learned they were expecting.
Thanks for reading CBS NEWS.
Create your free account or log in
for more features.