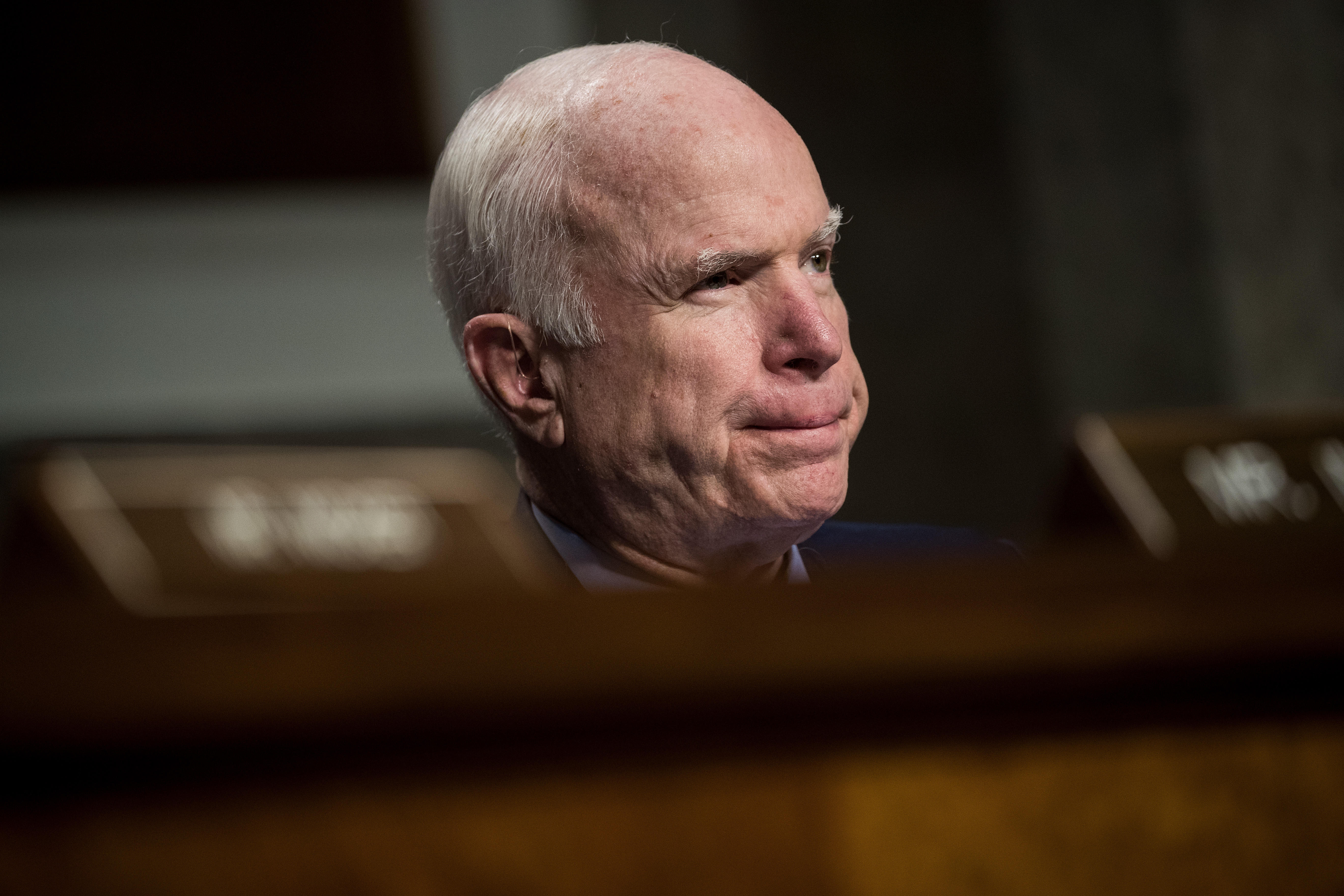 Sen. John McCain "doing well" and "in good spirits" in hospital, son-in-law says
Sen. John McCain, R-Arizona, is "doing well" and in "good spirits" while remaining hospitalized for side effects of chemotherapy treatments for his brain cancer diagnosis, his son-in-law said Sunday.
"I'm happy to say that he's doing well. The truth is that as anyone knows whose family has battled cancer or any significant disease that oftentimes there are side effects of treatment that you have. The senator has been through a round of chemo and he was hospitalized this week at Walter Reed," Domenech said on CBS News' "Face the Nation," referring to the military hospital where McCain is being treated.
McCain was admitted to the hospital on Wednesday for what his office called "normal side effects" of his cancer treatment.
Domenech, a conservative writer who recently married McCain's daughter Meghan, said the McCain family sends its thanks to the medical staff at the National Institutes of Health and Walter Reed who have been treating the senator. He's "looking forward to heading back home to Arizona for the holidays."
"He remains one of the toughest men on the face of the Earth, as you know," Domenech said to CBS News' John Dickerson.
CBS has since learned that the Senator is now returning home to Arizona after being released from the hospital.
The White House said President Trump called McCain's wife Cindy on Friday to send his best wishes and check in on the family.
The Republican was diagnosed earlier this year with glioblastoma, an aggressive form of brain cancer. He discussed his diagnosis with "60 Minutes" in September.
"I am more energetic and more engaged as a result of this because I know that I've got to do everything I can to serve this country while I can," McCain told Lesley Stahl in an interview.
Thanks for reading CBS NEWS.
Create your free account or log in
for more features.