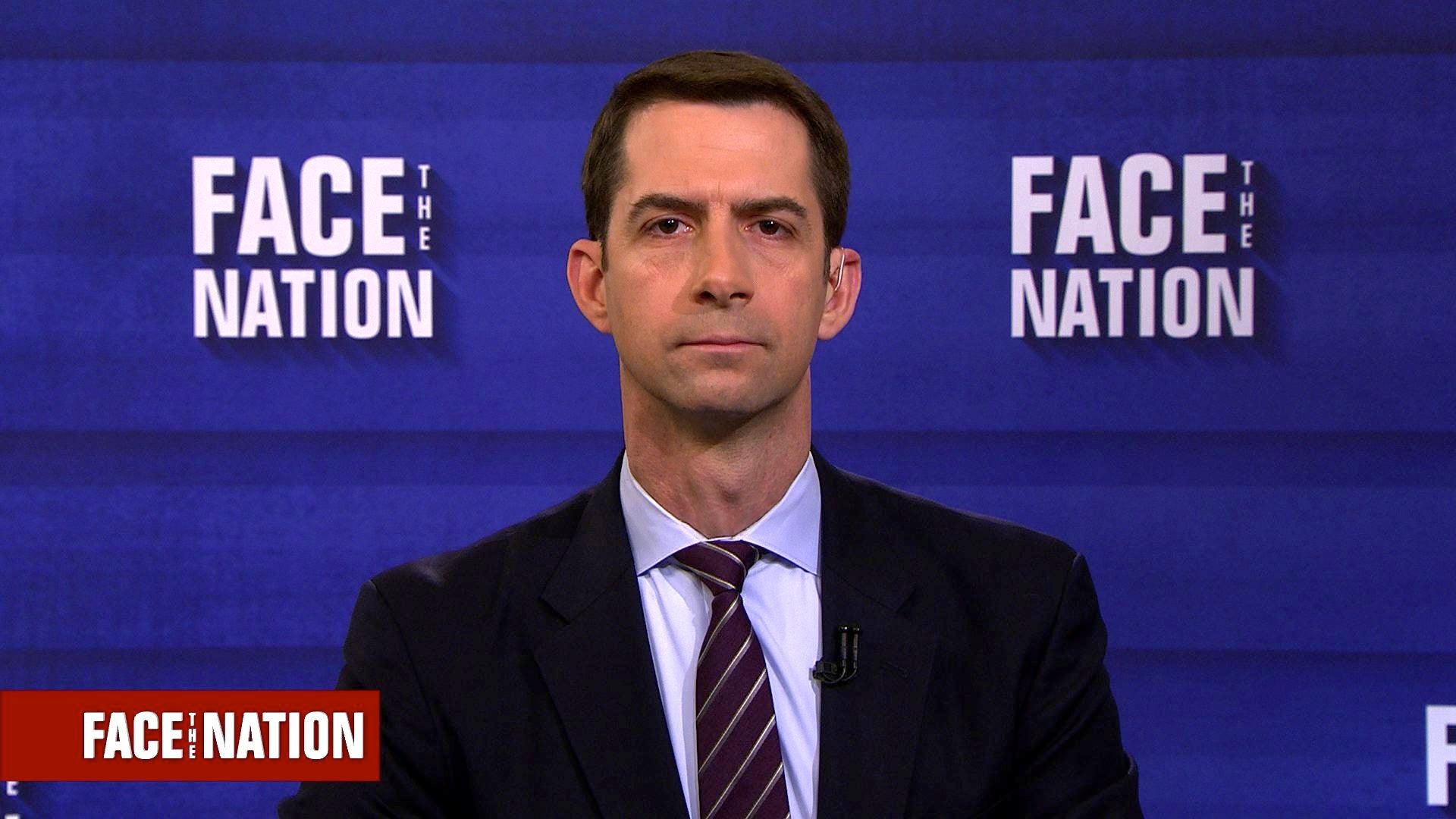 Sen. Tom Cotton says Trump's words, sentiments on immigration were misrepresented
Arkansas Sen. Tom Cotton is denying reports that President Trump used inappropriate language when discussing immigrants from Haiti, El Salvador and African nations. He told CBS News' "Face the Nation" that what has been reported has "misrepresented" the content and tone of what Mr. Trump said.
"I did not hear derogatory comments about individuals or persons, no," said Cotton, who was in the Oval Office meeting on Thursday where Mr. Trump questioned why the United States would accept more people from "sh*thole countries," according to Illinois Democratic Sen. Dick Durbin. Sen. Lindsey Graham, R-S.C., reportedly told others that reports of Mr. Trump's remarks were accurate.
"I didn't hear it, and I was sitting no further away from Donald Trump than Dick Durbin was," Cotton said Sunday. Cotton declined to say definitively that Mr. Trump did not say the word "sh*thole," unlike Sen. David Perdue of Georgia, who flatly denied Mr. Trump used the word on ABC's "This Week."
Cotton said he is in favor of a skills-based immigration system, which he said the president supports.
"If you're a doctor, or a scientist, or a computer programmer, it shouldn't matter whether you come from Nigeria, or Norway, or any other country on this earth," Cotton said. "Today though we have a system that rewards ties of blood, ties of kin, ties of clan. That's one of the most un-American immigration systems I can imagine. That's why we're trying to fix it."
Mr. Trump has denied using the controversial phrase during Thursday's White House meeting. He tweeted Friday that he used "tough" language but "not that language," which was seen as a denial of the "sh*thole" comment.
In Chicago on Friday, Durbin defended his telling of the meeting, telling reporters that the president's denial wasn't true.
"It is not true," said Durbin, who was at the Oval Office meeting. "He said these hate-filled things. And he said them repeatedly."
On Sunday, Cotton claimed Durbin has a pattern of "misrepresenting what happens in White House meetings" and suggested people "shouldn't be surprised" by his comments.
Cotton did say, however, that the president reacted strongly to Durbin and Graham's proposed immigration deal.
"When Sen. Durbin, Senator Graham came to the Oval Office and proposed not to fix that system but to expand it, to create more quotas, more set-asides for other countries, yes, the senator; the president reacted with pretty tough language, as he said, because we want to move to a system that treats people for who they are. Not where they're from," Cotton said.
Thanks for reading CBS NEWS.
Create your free account or log in
for more features.