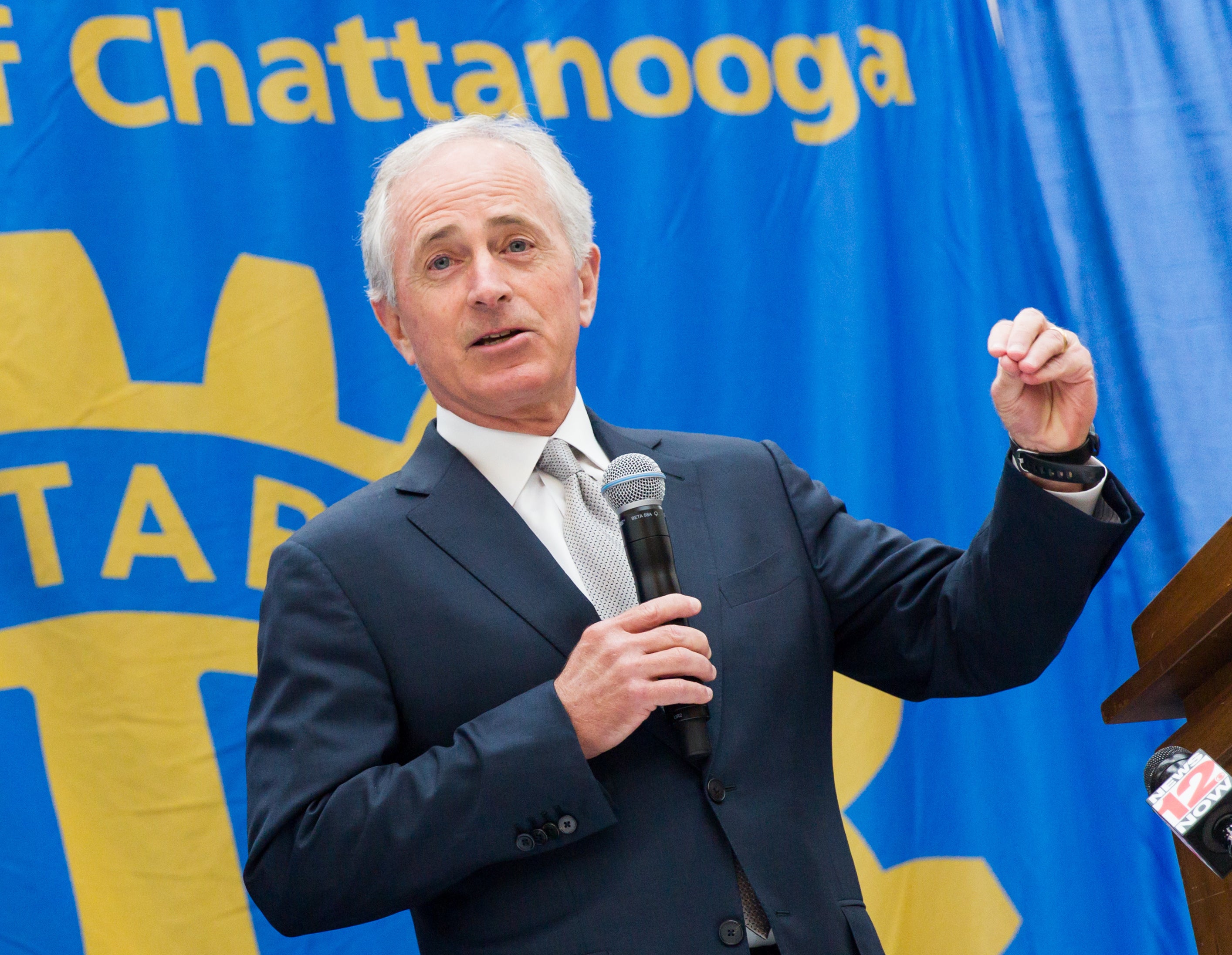 Sen. Bob Corker will retire in 2018
Senator Bob Corker, R-Tennessee, announced he's retiring when his term expires in 2018.
"After much thought, consideration and family discussion over the past year, Elizabeth and I have decided that I will leave the United States Senate when my term expires at the end of 2018," he said in a statement Tuesday afternoon.
He said when he was elected in 2006, he had told people he couldn't imagine serving for more than two terms.
Minority Leader Sen. Chuck Schumer of New York praised Corker as "a friend and a fine, conscientious, and hard-working senator," he said in a statement. "His thoughtfulness and dedication to the job make him a model Senator. We all regret him leaving."
Corker is still taking an active role on behalf of his colleagues and their election prospects. He met with President Trump earlier this month and reportedly asked the president to appear at a rally on behalf of Alabama incumbent Sen. Luther Strange, who was appointed to take the seat of Jeff Sessions, after Sessions was named attorney general.
He did have some harsh words for the president, however, on another issue. Last month, amid the political fallout from Mr. Trump's unscripted remarks in which he said "both sides" were to blame for the deadly violence in Charlottesville, Virginia, Corker was said the president had not demonstrated he possesses the stability, competence or understanding of the country's character he needs to succeed.
Corker, 65, chairs the influential Foreign Relations Committee and had been regarded as a shoo-in for a third term. His name surfaced as possible secretary of state in the Trump administration, a job that went to Rex Tillerson.
Republicans hold a 52-48 edge in the Senate and are playing offense next year, with 23 Democrats and two independents up for re-election compared with eight Republicans, now that Corker has announced his retirement. Ten Democrats represent states Trump won in 2016.
Thanks for reading CBS NEWS.
Create your free account or log in
for more features.