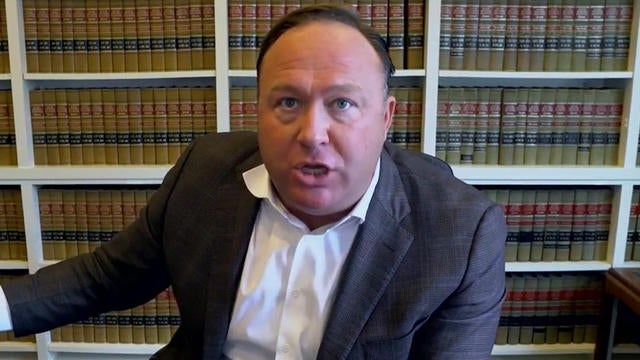 #SecondCivilWarLetters: Alex Jones conspiracy theory sparks viral joke
The "second civil war" is off to a fun start.
A baseless claim by InfoWars conspiracy theorist Alex Jones that Democrats will launch a civil war on July 4 has inspired a viral #SecondCivilWarLetters social media movement of users mocking that idea.
#SecondCivilWarLetters became a top trending Twitter topic Wednesday as users wrote imaginary dispatches from what a civil war would look like in 2018.
"Dearest, I am okay. I was almost captured by a curly hair blonde girl with an AR-15. But she was just taking selfies with the gun so I was able to escape," one user in New York City wrote.
Col. Morris Davis, a retired U.S. Air Force officer who served as chief prosecutor for Guantanamo Bay military commissions, chimed in: "Dear Alexa, We are pinned down and in urgent need of ammunition. Please send ASAP ... but only if it qualifies for Amazon Prime's free shipping."
Sen. Orrin Hatch, R-Utah, joined the joke with a swipe at Democrats.
"Dearest Elaine, Please forgive my extended absence. I have been anxiously engaged in efforts to take ownership of the progressive factions, who have come to battle ill-prepared and armed with predictable stratagem. We will be victorious," he tweeted.
Jones, who regularly promotes false conspiracies theories on his InfoWars show, claimed without evidence over the weekend that Democrats were plotting a civil war on Independence Day to overthrow President Donald Trump. That helped spark the hashtag #SecondCivilWar, which then morphed into mockery with #SecondCivilWarLetters.
Jones has been claiming for years that "elites" or the "establishment" will push the country into an imminent civil war. He wrongly predicted that particular events, such as the 2016 militia standoff in an Oregon wildlife refuge, would start it.
Thanks for reading CBS NEWS.
Create your free account or log in
for more features.