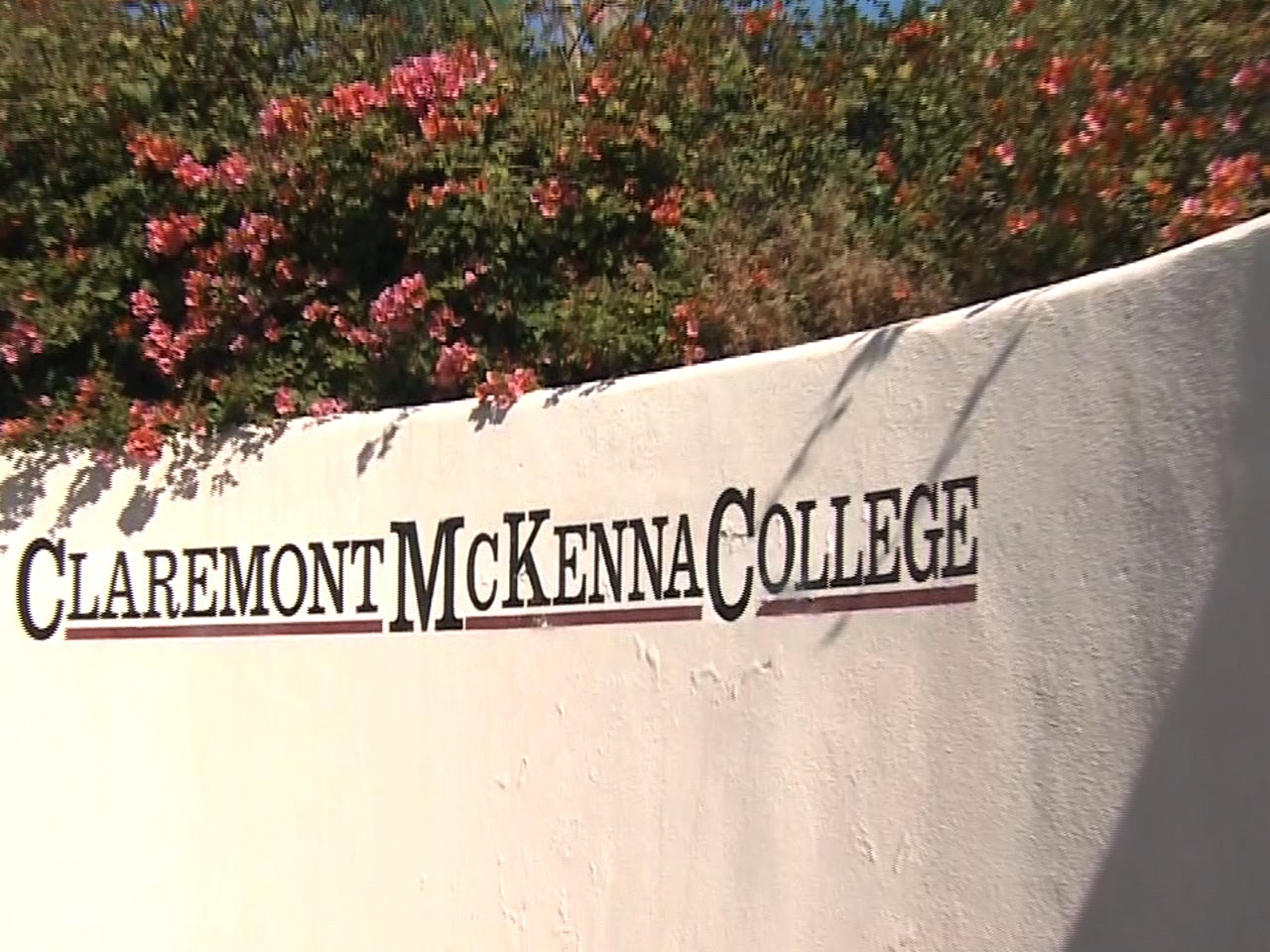 SAT score scandal raises concerns over rankings
A top college in California has admitted to sending exaggerated SAT scores to college-ranking services.
The scandal is raising serious questions about how much we can trust those rankings, which are extremely important for schools and many students.
Claremont McKenna College is ranked the ninth best liberal arts college in the nation. But it now admits it cheated. For five years, a school official falsely inflated the SAT scores of incoming students by 10 to 30 points -- enough to potentially move up on the coveted rankings in publications such as US News & World Report.
Sam Mitchell, a Claremont McKenna student, told CBS News, ""It's all a game. I'm sure every school is manipulating their numbers in some ways."
College's fake SAT scores lead to admin's ouster
60 Minutes: The Perfect Score: Cheating on the SAT
60 Minutes: College test scammer says he saved lives
The ratings race is so fierce that Arizona State University promised a $50,000 bonus to its president if he improved the school's US News & World Report ranking.
Barmak Nassirian, associate executive director of the American Association of College Registrars, says rankings are a recruitment tool. Schools, he says, are too focused on rankings.
"The higher the ranking, the more prestigious you look, the more selective you look, the more desirable you look as a destination point," he said.
However, it turns out schools may care more about the rankings than students do. At the University of California, they did a nationwide survey. On a list of the 22 most important factors in determining where to go to college, students ranked the rankings at number 11.
Katherine Cohen, founder and chief executive officer, runs a college admissions strategy business called Ivywise in New York. She says students and parents need to go way beyond rankings. "We tell students to do as much research as they can on each of the colleges that they'll eventually apply to," she said. "They want to find courses they want to take, professors they want to study with, what current research is going on, what kinds of extracurricular activities are they going to engage in."
Brian Kelly, editor of U.S. News & World Report, discussed the scandal at Claremont McKenna College on "CBS This Morning." He said his publication has faced three or four similar incidents in the 25 years that it's reported these rankings.
When Charlie Rose suggested the numbers should not have been taken on faith, Kelly said, "The numbers -- it's not just us, they're numbers they're reporting to the federal government, they're numbers that they're reporting to the bond rating services. They've got some real legal obligations here. We're just one consumer of these numbers. ... We do check them, we do vet them, but if people are going to cheat...there's nothing we -- we don't have subpoena power. We are limited, but we work very hard to get the numbers right."
For Ben Tracy's full report on the Claremont McKenna scandal and the full interview with Kelly and the obligations of his publication, click on the video in the player above.
Thanks for reading CBS NEWS.
Create your free account or log in
for more features.