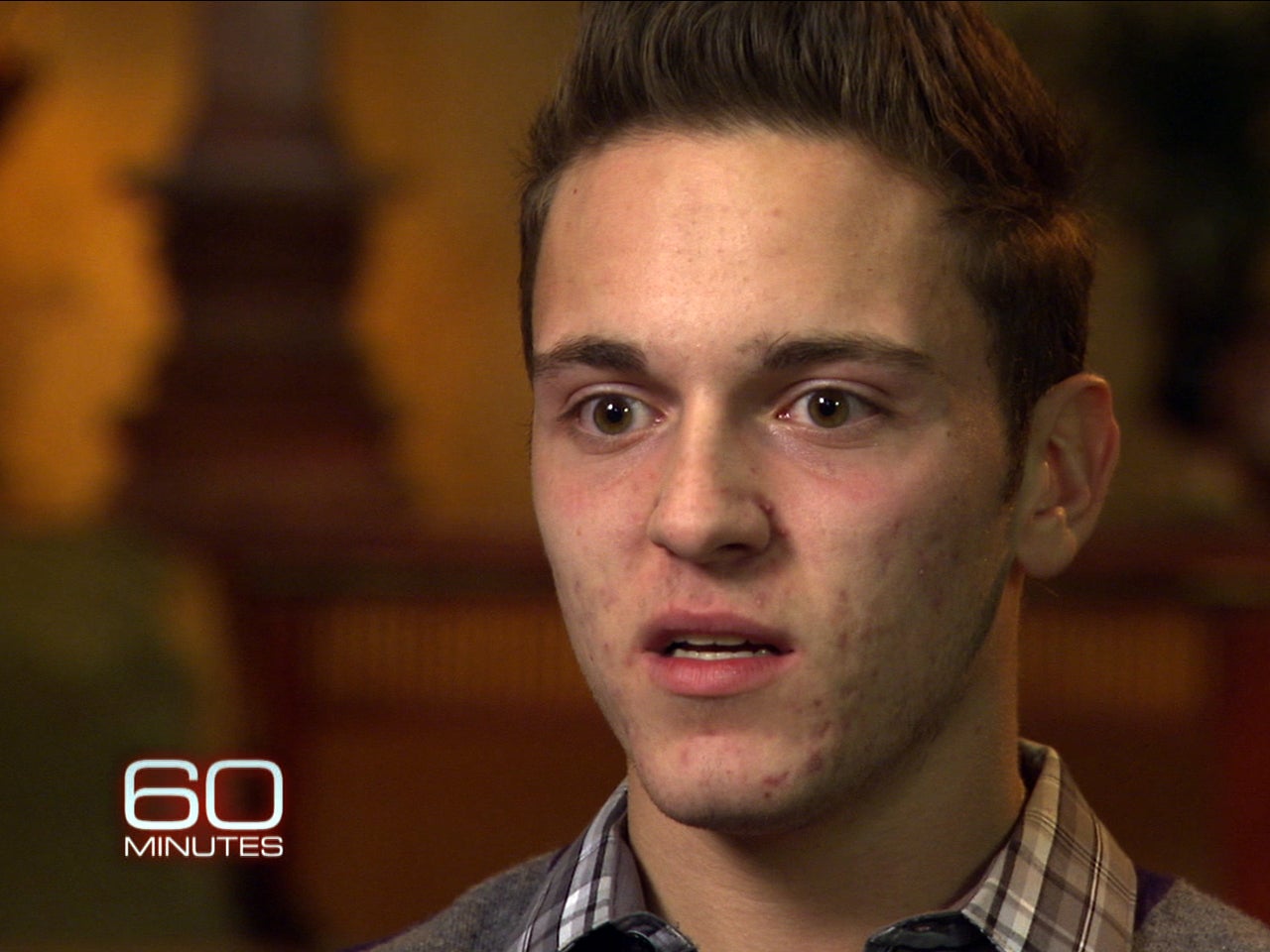 College test scammer says he saved lives
In his first interview about the criminal fraud that made him thousands of dollars, Sam Eshaghoff says he was saving the lives of the students who paid him to take the SAT and ACT college admissions exams. He says the high marks he scored for them helped weaker students get into choice colleges, altering the course of their careers and their lives. Eshaghoff speaks to Alison Stewart for a story to be broadcast on "60 Minutes" Sunday, Jan. 1 at 7 p.m. ET/PT.
Eshaghoff is now a 19-year-old sophomore at Emory University. This past September he was charged with fraud and criminal impersonation for posing multiple times as other students and gaining entrance to test centers by using fake IDs. He took the two nationally accepted college admissions tests - the SAT and the ACT - a combined total of at least 20 times, charging students up to $2,500 per test. He says he had heard of other people pulling off the scam before at his high school, Great Neck North on New York's Long Island. So Eshaghoff, a standout student, wasn't shocked when someone approached him. "He's like, 'Yo, you're good on your SATs and I'm not. And you know this is possible. How much is it going to take?'" he recalls.
Eshaghoff's test taking soon became a lucrative business, with a track record of high scores and satisfied customers. "My whole clientele were based on word of mouth and like a referral system," he tells Stewart. The con man believes he saved peoples' lives by scoring high marks for them on the tests. "A kid who has a horrible grade-point average, who, no matter how much he studies is going to totally bomb this test," says Eshaghoff, "By giving him an amazing score, I totally give him...a new lease on life. He's going to go to a totally new college...be bound for a totally new career...new path in life," he says.
He has heard the notion that deserving students are being left out of those colleges as a result of his fraud, but Eshaghoff is not buying it. "He really wasn't displacing somebody...I feel confident defending the fact that [my clients] getting into the schools that they ended up getting into didn't really affect other people," he says.
Eshaghoff regrets the shame his arrest caused his family and says if he could start over, he "never would have done it." He will serve no jail time. Instead, under a plea deal, he will tutor low-income students on how to ace the exams he received so much money to take for others.
Thanks for reading CBS NEWS.
Create your free account or log in
for more features.