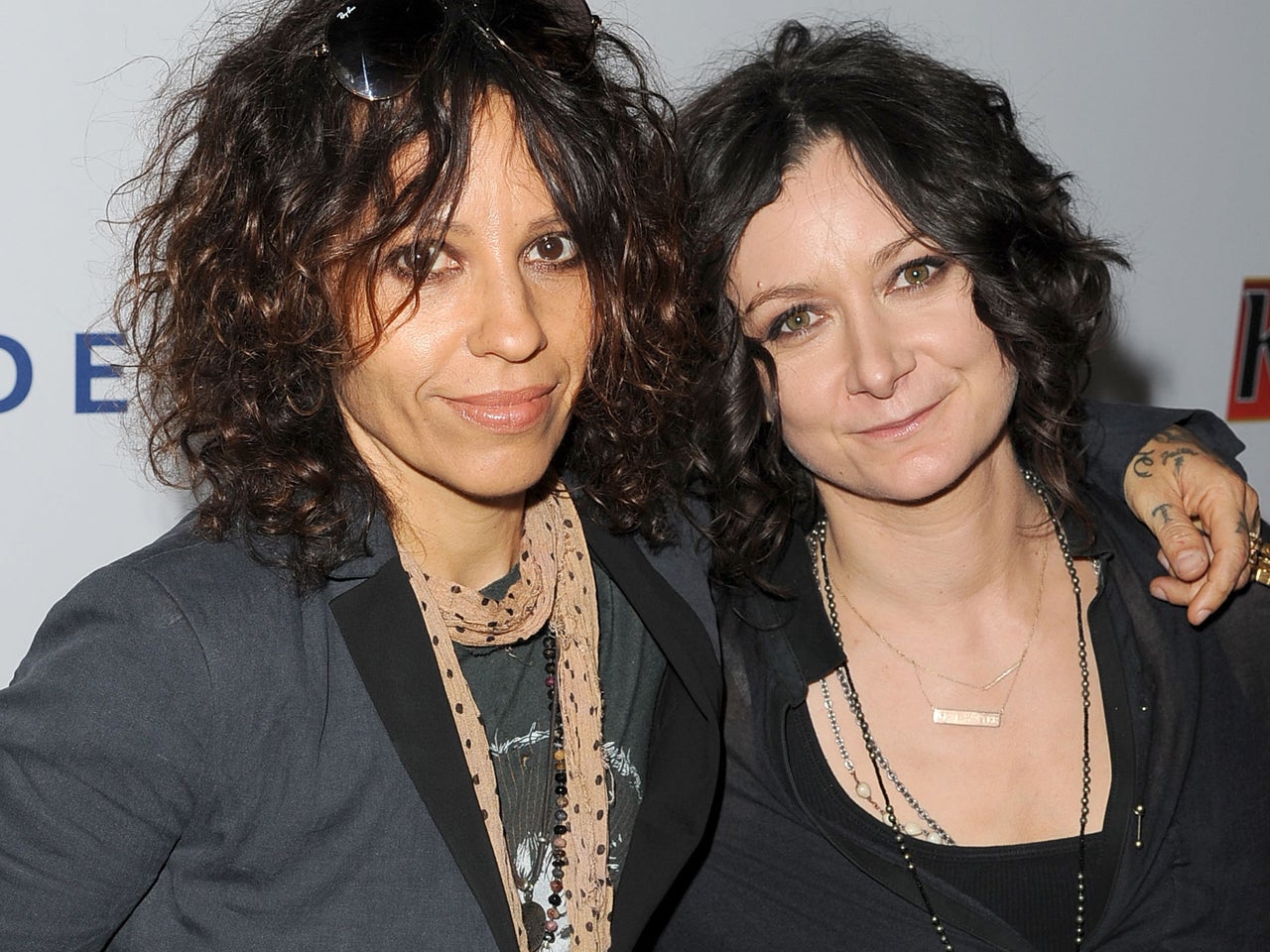 Sara Gilbert and Linda Perry are engaged
Sara Gilbert had some happy news to talk about on "The Talk" -- she and girlfriend Linda Perry are engaged.
Gilbert shared how Perry proposed with her co-hosts, studio audience and viewers Monday on the CBS daytime talk show.
The former "Roseanne" star said: "We go to a park, and we have food and we're eating it, it's really sweet and there's this guy sitting playing guitar, like a street musician, and he starts playing this song that we love... I'm like, 'Oh, that's so weird, this is so magical and amazing.'
"So that ends and she's like, 'Oh, I'm gonna ask him to play this other song,' but this other song is really obscure and this guy wouldn't know it, but magically he knows it... And suddenly the people picnicking next to us pull out string instruments from under the blanket and walk over and they start playing 'Love Song' [by the Cure]."
Then, Gilbert added, Perry "goes to her backpack and she pulls out some T-shirts and the first T-shirt says, 'Will,' and then she puts on another T-shirt that says, 'You,' 'Marry,' 'Me' and the last one is a question mark."
But that wasn't all -- Perry had one more surprise in store.
"So then she says, 'OK, turn around,' and I turn around and our mums are there and a couple friends... So I think that's it and it's the most amazing proposal ever and then... this guy walks up and she's like, 'This is John Waite,' and he starts playing 'Missing You,'" Gilbert said.
Gilbert, 38, confirmed her relationship with Perry, 47, on "The Talk" in 2011.
Thanks for reading CBS NEWS.
Create your free account or log in
for more features.