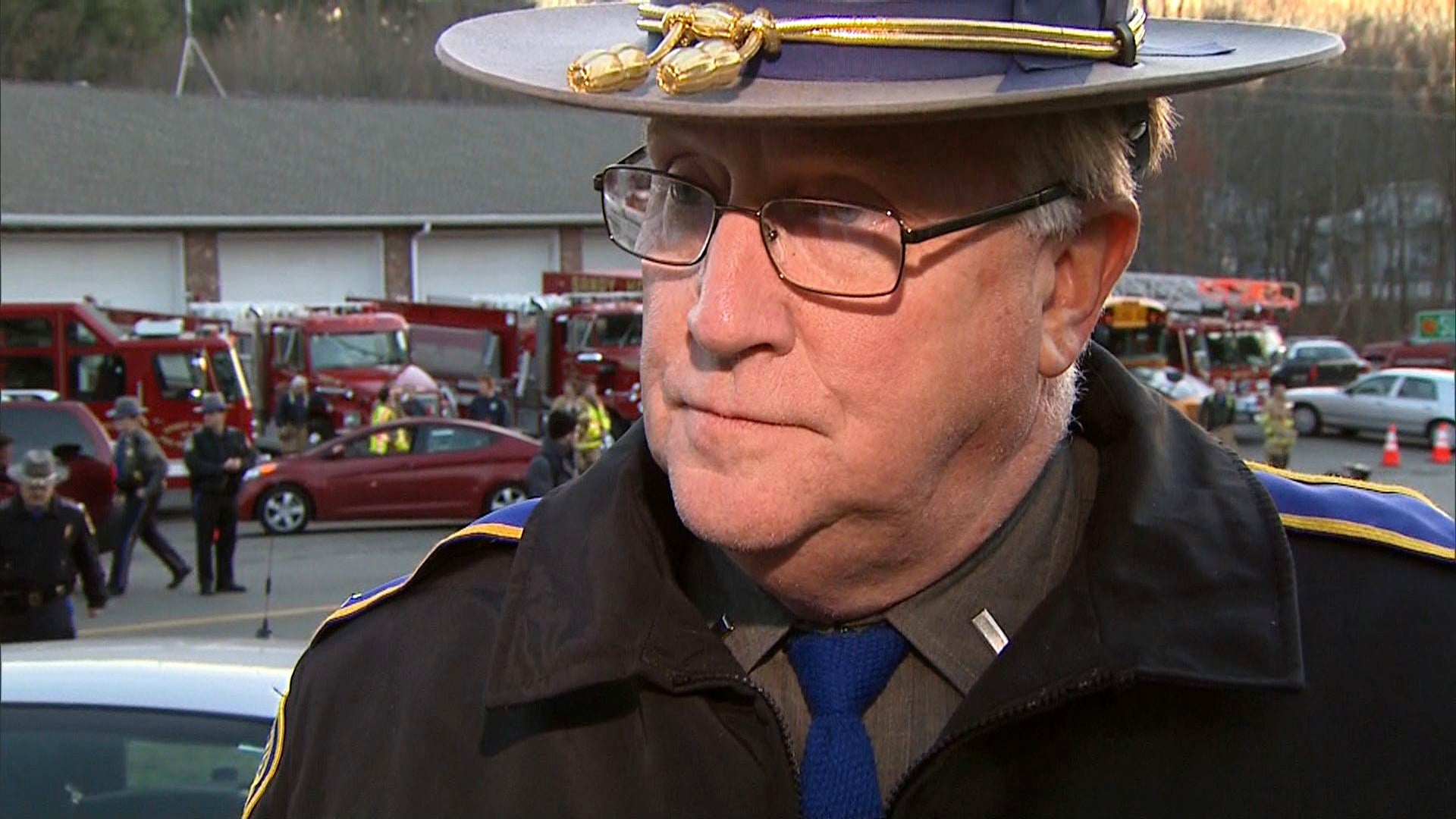 Sandy Hook victims identified, bodies removed from school overnight
(CBS News) The bodies of all of the deceased victims of the Sandy Hook elementary school shooting were positively identified by early Saturday morning, according to Connecticut State Police spokesman Lt. Paul Vance.
Vance shared new details regarding the ongoing investigation Saturday on "CBS This Morning: Saturday," confirming that the families of the victims have been notified, and that the victims' bodies were removed from the school overnight.
"Our objective certainly was to positively identify the victims to try to give the families some closure," he explained. "Our detectives worked well through the night. By early this morning, we were able to positively identify all of the victims and make some formal notification to all of the families of the victims."
Vance added that the removal of the bodies "has been accomplished. That was done overnight, " he said. "We worked very closely with the medical examiner who was on the scene to expedite the process and were able to accomplish that.
"Now state police detectives are continuing the investigation within the building and on the exterior of the building and will continue to do so."
Questions remain about the relationship of shooter Adam Lanza's mother, who was also killed Friday. "We haven't discussed that publicly as of yet," Vance said, explaining that those details are "part and parcel" of the ongoing investigation.
Turning to Connecticut State Police response to the massacre as it unfolded on Friday, Vance explained, "When our teams arrived, they immediately formulated what we call active shooter teams and entered the school immediately...The dual objective is, number one, to eradicate or to stop the killing, to stop the shooting. And secondly...to find and rescue as many as possible ... Our teams did that."
He added that, "Unfortunately they came to the heartbreak and devastation that they encountered in two of those classrooms."
Vance said police are providing grief counseling for the victims' families as well as for the first responders, reiterating again, "This was a devastating, tragic scene... it was absolutely horrific."
Thanks for reading CBS NEWS.
Create your free account or log in
for more features.