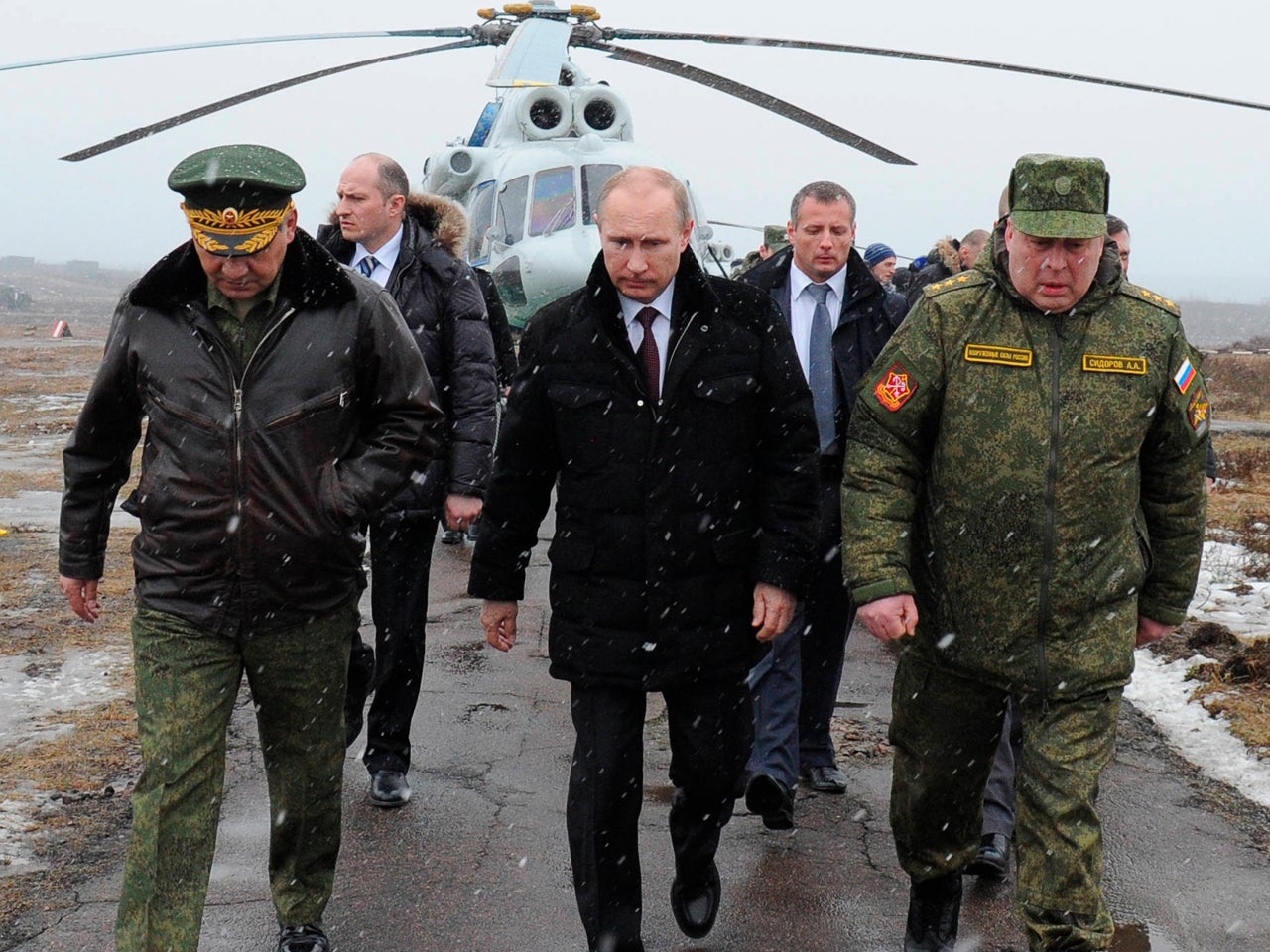 Russia says troops to pull back from Ukraine border
Russian Foreign Minister Sergey Lavrov on Thursday offered further assurances that his country was not on the verge of invading eastern Ukraine, telling reporters that Russian troops "will be returning to the place of their permanent quarters as soon as" military exercises close to the two nations' shared border wrapped up.
Lavrov, however, accused the Ukrainian government "and their patrons in the West of blowing this out of proportion," adding that Russia did not violate any international norms by sending additional troops to its own borders.
U.S. Air Force Gen. Philip M. Breedlove, who commands all NATO forces in Europe, said Russia has 40,000 troops along the border with neighboring Ukraine, and that they are capable of attacking by land and air on 12 hours' notice.
The sheer size and posture of its forces are destabilizing although the Russians' plans remain unknown to NATO, Breedlove said. Russian leaders have assured their American counterparts that there are no plans in Moscow to invade eastern Ukraine.


On Tuesday, NATO's foreign ministers ordered an end to civilian and military cooperation with Russia and told their generals and admirals to quickly figure out ways to better protect alliance members that feel threatened by Vladimir Putin's Kremlin.

Earlier this week, NATO downplayed reports of a Russian troop withdrawal from areas along its border with Ukraine. Russia's Defense Ministry on Monday said one battalion -- about 500 troops -- had pulled back.

"This is not what we have seen," NATO chief Anders Fogh Rasmussen told reporters Tuesday. "And this massive military buildup can in no way contribute to a de-escalation of the situation -- a de-escalation that we all want to see -- so I continue to urge Russia to pull back its troops, live up to its international obligation and engage in a constructive dialogue with Ukraine."

Also Thursday, authorities in Kiev said they had detained several members of an elite riot police unit on suspicion of shooting protesters during bloody anti-government clashes in February that left more than 100 dead.

The Prosecutor General's Office said those detained include the head of a company in the Berkut riot police who allegedly handed out weapons for use against demonstrators.

A government report was to be released later Thursday on the events on Feb. 18-20.
Days after those killings, President Viktor Yanukovych fled the capital, precipitating the fall of his government.

The identity of the snipers is disputed. The interim government says Yanukovych ordered snipers to be deployed -- a charge Yanukovych denied in an AP interview on Wednesday.

Opponents of the current leadership say snipers were organized by opposition leaders trying to whip up outrage.

Yanukovych also said he "was wrong" in inviting Russian troops into Crimea, which was swiftly annexed by Moscow following a referendum in which reunion with Russia was backed by 97 percent of those who voted.

Yanukovych, in the interview with AP and Russia's state NTV television, did not answer several questions about whether he would support any Russian move into other areas of Ukraine on the pretext of protecting ethnic Russians.
Thanks for reading CBS NEWS.
Create your free account or log in
for more features.