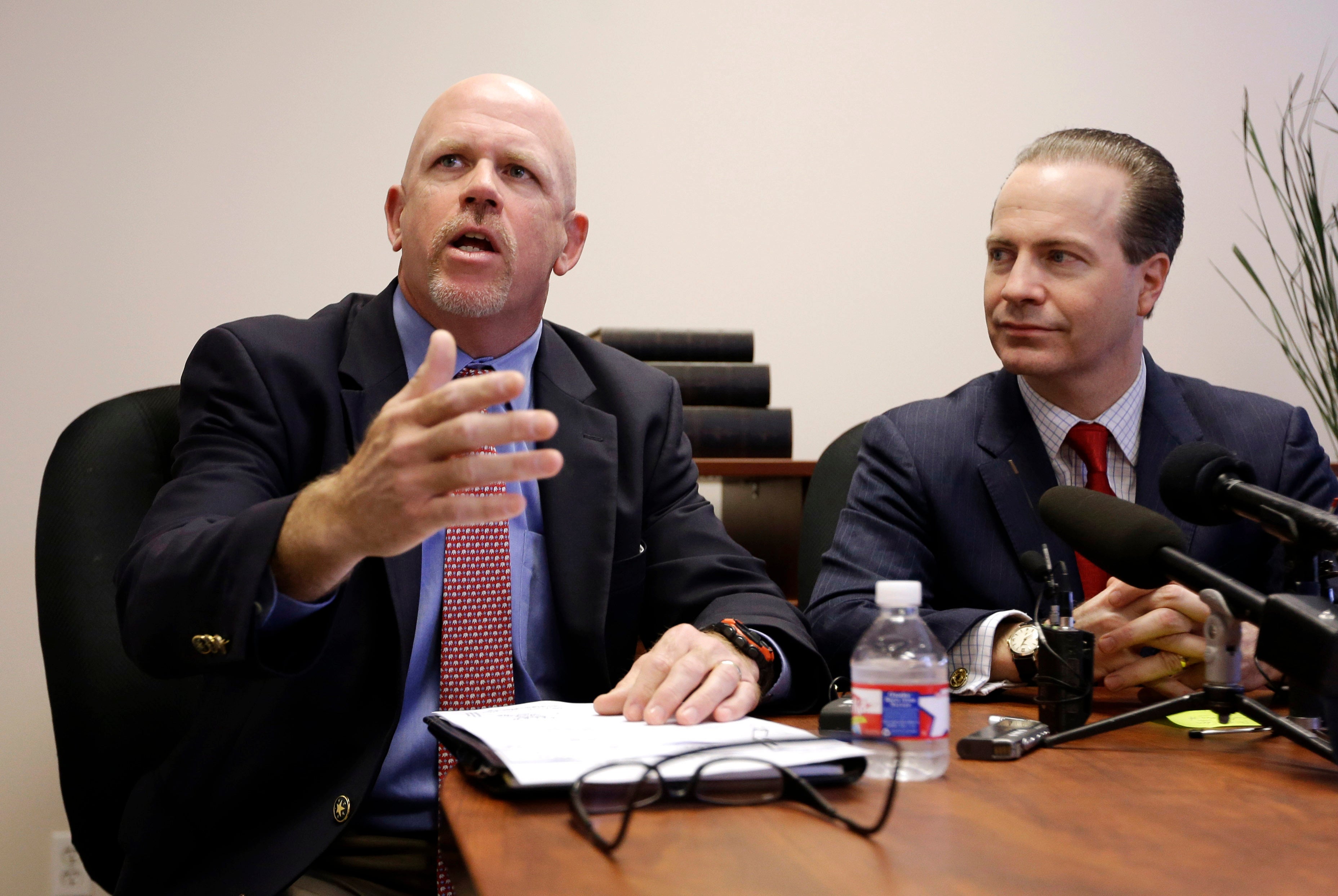 "Runaway grand jury" indicted anti-abortion activists, says their lawyer
HOUSTON -- An attorney for two anti-abortion activists facing charges after making undercover videos about Planned Parenthood says the activists were indicted by a "runaway grand jury."
The Houston grand jury cleared Planned Parenthood of misusing fetal tissue and instead indicted David Daleiden and Sandra Merritt on charges of tampering with a governmental record for using fake driver's licenses to gain access to a Planned Parenthood facility in Texas. Daleiden also faces a misdemeanor related to purchasing human organs.
Their attorney, Terry Yates, said Wednesday that the charges won't hold up in court.
Yates said he's making arrangements to have the activists come to Texas from California, where they live, and turn themselves in. Yates doesn't know when that will happen.
The videos alleged Planned Parenthood illegally sold fetal tissue for profit.
CBS News' Jan Crawford reports that Dalieden said their undercover techniques were the same as other investigative journalists -- a point underscored by Constitutional scholars like Cornell University's Michael Dorf.
"This could set a dangerous precedent and chill undercover investigations by legitimate journalists," said Dorf.
The tactics Daleiden used are often used by so-called "citizen journalists"-- activists from environmentalists to animal rights groups, seeking to expose wrongdoing.
Planned Parenthood has become a lightning rod in the 2016 campaign. Most Republican presidential candidates object to continued federal financing of the organization. At the beginning of January, Planned Parenthood endorsed former Secretary of State Hillary Clinton for president.
In November, a man from North Carolina opened fire at a Colorado Planned Parenthood clinic and killed three people, including a police officer.
Suspect Robert Lewis Dear while being taken into custody after the Nov. 27 shooting, said "no more baby parts."
During a court hearing in December, Dear declared, "I am guilty, there will be no trial. I am a warrior for the babies."
After the shooting, Planned Parenthood officials also linked the attack to the "negative environment" created by the anti-abortion critics of Planned Parenthood services.
Thanks for reading CBS NEWS.
Create your free account or log in
for more features.