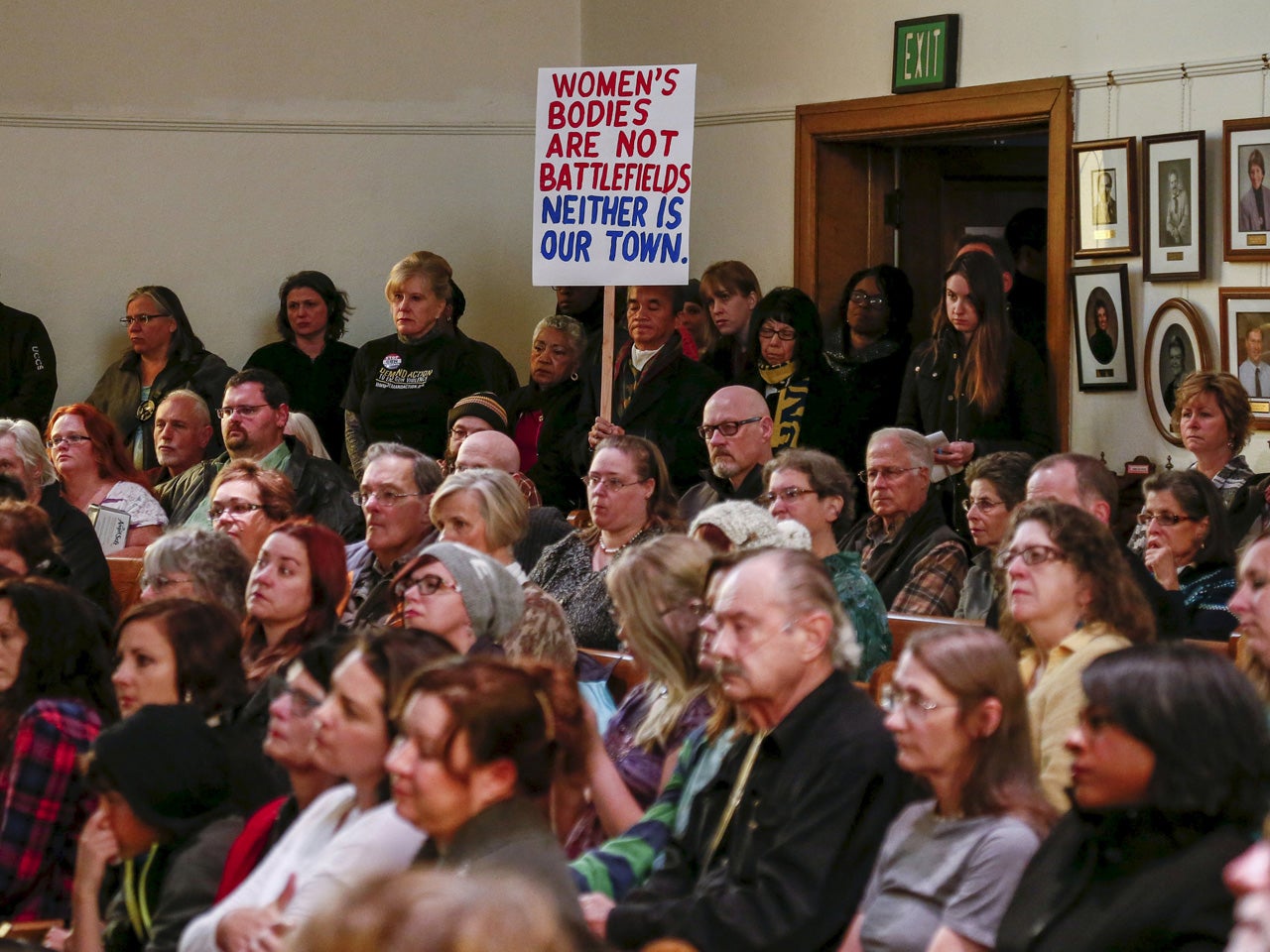 Planned Parenthood ties GOP rhetoric to Colo. shooting
COLORADO SPRINGS, Colo. - As he was being led away following a deadly assault on a Planned Parenthood clinic in Colorado Springs, shooting suspect Robert Lewis Dear reportedly told officers: "no more baby parts."
On Sunday, Planned Parenthood said Dear's words matched the "hateful rhetoric" GOP presidential candidates and many conservative leaders have been using since now-discredited, secretly taped videos discussing the procurement of fetal body parts for medical research.
In a press release, Dawn Laguens, executive vice president of Planned Parenthood Federation of America, said: "It is offensive and outrageous that some politicians are now claiming this tragedy has nothing to do with the toxic environment they helped create. Even when the gunman was still inside of our health center, politicians who have long opposed safe and legal abortion were on television pushing their campaign to defund Planned Parenthood and invoking the discredited video smear campaign that reportedly fed this shooter's rage."
Lageuns called out candidates Carly Fiorina, Donald Trump and Ted Cruz specifically, although the organization's message seemed to apply to the wider GOP rallying cry of attempting to close Planned Parenthood as an organization.
"Instead of looking for lessons to prevent this from happening in the future, they're doubling down on their effort to block women from getting preventive health care at Planned Parenthood," Laguens said in a statement.
While his exact motivations haven't been discussed by investigators, Robert Lewis Dear was reclusive, and he seldom spoke to neighbors in a desolate stretch of land in rural Colorado where he lived.
Now, it's his words that are drawing the most attention as police try to discern his motivations for a shooting attack they say he carried out Friday at a Planned Parenthood clinic in Colorado Springs that killed three people, including a police officer.
After his arrest, Dear, 57, said "no more baby parts," according to a law enforcement official, who could not elaborate and spoke on condition of anonymity because the official was not authorized to speak publicly about the ongoing investigation.
Planned Parenthood cited witnesses as saying the gunman was motivated by his opposition to abortion.
One of the 2016 front-runners, Ben Carson, told "Face the Nation"in an interview he condemned "hateful rhetoric" on both sides, but refused to tie the outbreak of violence in Colorado to anti-abortion rhetoric.
Carson said there's "No question the hateful rhetoric exacerbates the situation" and urged "intelligent, civil discussion" about differences. Asked whether opponents of abortion should tone down their rhetoric, he said both sides should do so.
Thanks for reading CBS NEWS.
Create your free account or log in
for more features.