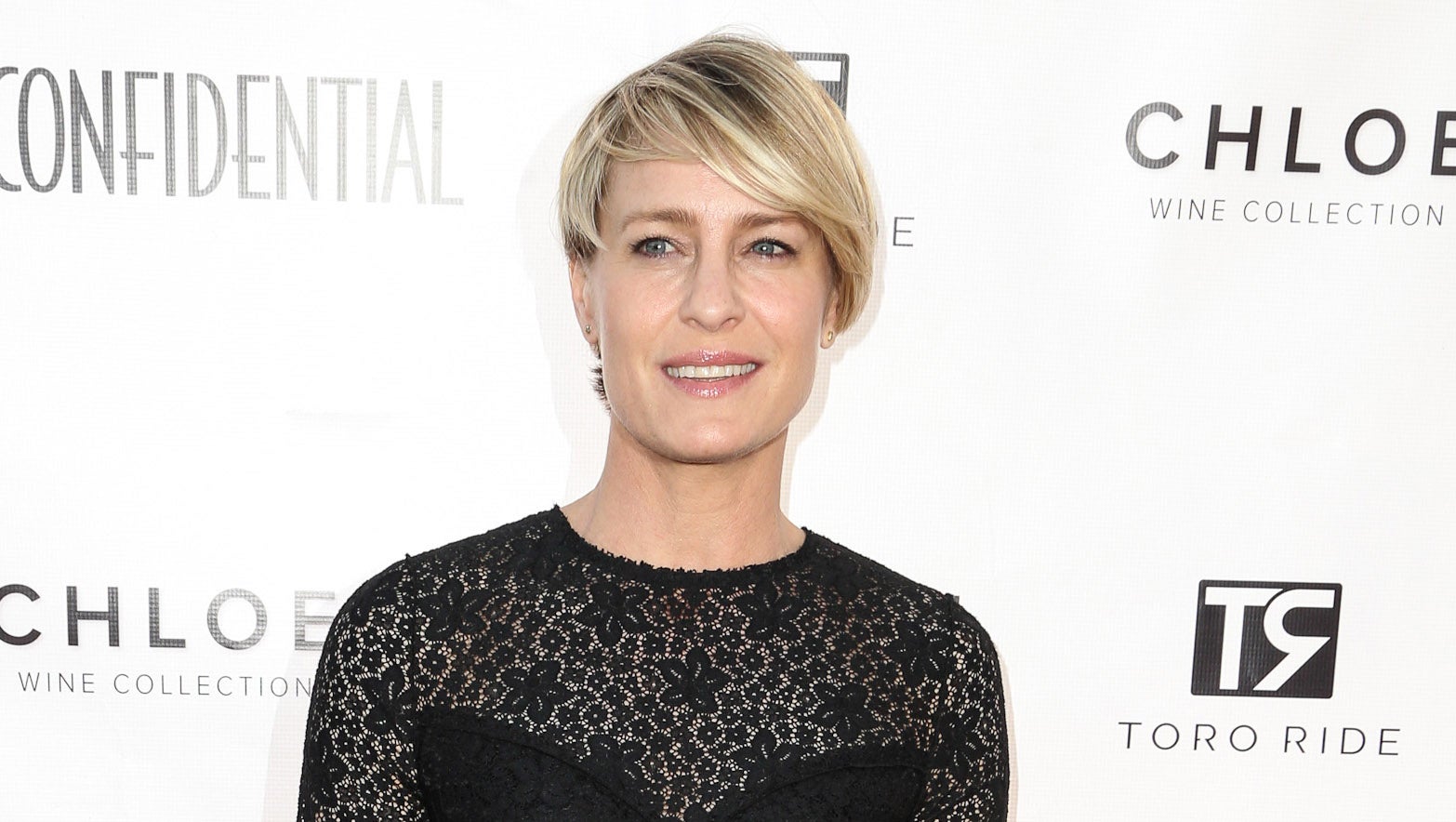 Robin Wright suggests Kevin Spacey deserves a second chance
"House of Cards" star Robin Wright says everybody deserves a second chance, even her disgraced former co-star Kevin Spacey, who was accused of sexual misconduct by more than a dozen people. The actress said during a new interview that she believes all people have the ability to grow and learn.
When Net-a-Porter's magazine Porter asked Wright if Spacey deserved a comeback, she responded, "I don't know how to comment on that, I really don't."
She continued, "I believe every human being has the ability to reform. Has the ability to reform. In that sense, second chances, or whatever you are going to call it – absolutely, I believe in that. It's called growth."
In July, Wright distanced herself from the actor during an interview with "Today" show host Savannah Guthrie, saying, "I didn't know the man."
Wright, who shifted into the spotlight of the Netflix series since Spacey's departure in December, said of her former colleague said she was "surprised" by the allegations.
"We were coworkers, really," she said. "We never socialized outside of work. [It was a] respectful, professional relationship. He was so great with me. He was never disrespectful to me, so that's my personal experience. That's the only thing that I feel I have the right to talk about."
During the Porter interview, Wright said of the upcoming final season of "House of Cards," "It's pretty wild. I mean, we're doing an opera. And we went operatic! I don't know how much more we could have topped ourselves. You'll be surprised."
On "House of Cards," Wright plays Claire Underwood, the estranged wife of Spacey's Frank Underwood. The fifth season of the show, which aired last year, ended with Claire becoming president, looking into the camera and saying, "My turn." Season 6 will be the final season of the series, and in December, after a production delay and Spacey's ouster, Netflix announced that it would focus on Robin Wright's character.
The allegations against Spacey hit the headlines last October, when "Star Trek: Discovery" star Anthony Rapp told BuzzFeed that Spacey made a sexual advance on him when he was 14 in 1986. At the time, Spacey was 26 years old. After Rapp came forward, over a dozen more accusers spoke out against Spacey with allegations of sexual harassment or assault. Spacey was subsequently dropped from the movie "All the Money in the World" in addition to "House of Cards." Spacey responded to the accusations by chalking up his actions to "inappropriate drunken behavior" and struggling with being gay.
In July, it was revealed that British police were investigating six claims of sexual assault or assault by Academy Award-winner, three more than previously disclosed.
"House of Cards" Season 6 is scheduled to hit Netflix on Nov. 2.
Thanks for reading CBS NEWS.
Create your free account or log in
for more features.