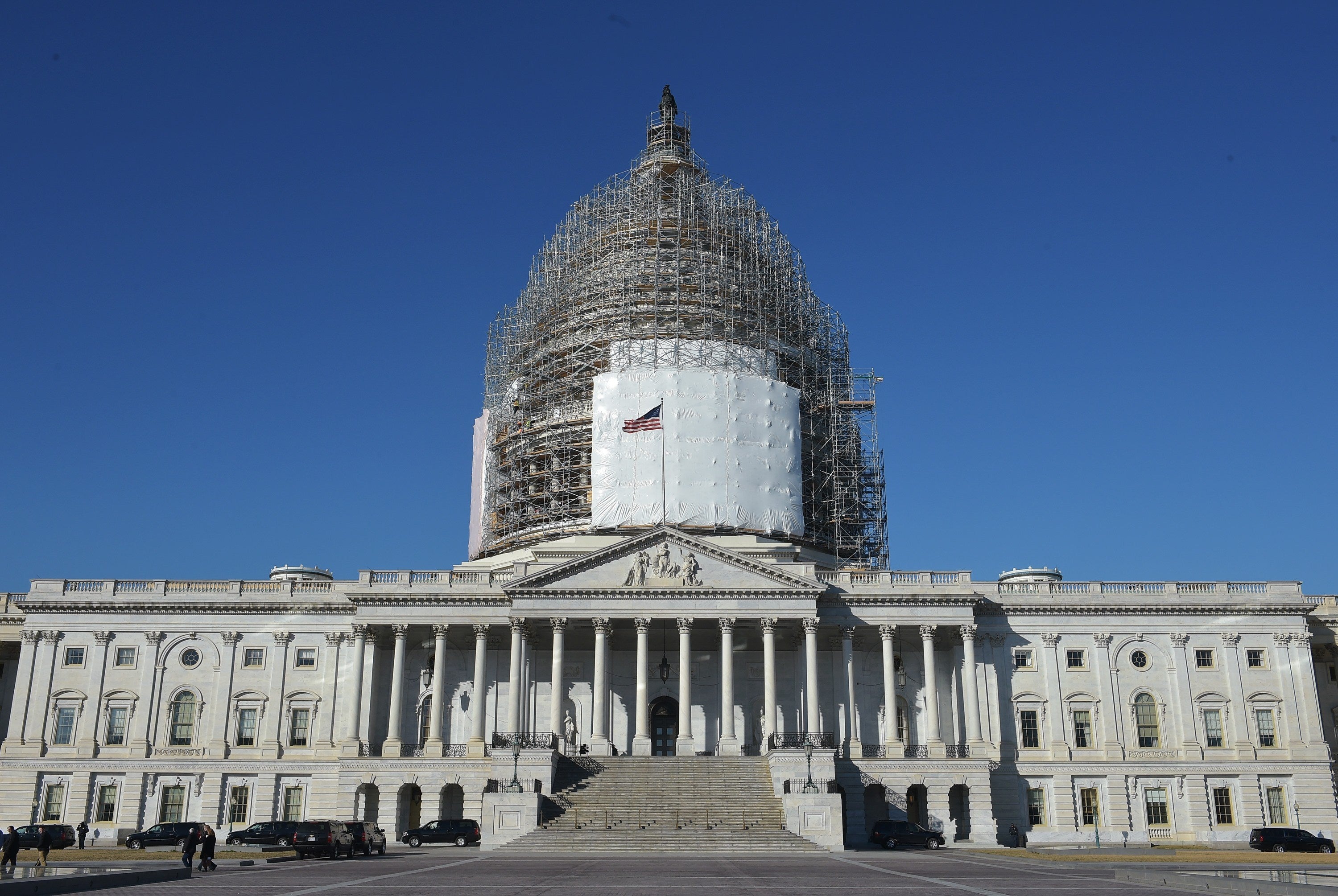 Republicans in Congress move to block Syrian refugee plan
Congressional Republicans are moving to halt the Obama administration's plan to take in more Syrian refugees following the Paris terrorist attacks.
Speaker Paul Ryan, R-Wisconsin, told reporters Tuesday morning that the Syrian refugee situation "requires a pause." He said he has assembled a task force to develop legislation that addresses the administration's plan to take in at least 10,000 refugees from Syria over the next year.
"We think it's necessary to have a pause," Ryan said. "We've assembled a task force starting Saturday to consider legislation as quickly as possible."
Senate Majority Leader Mitch McConnell, R-Kentucky, told reporters Tuesday afternoon that there should be a "pause or moratorium" in the admission of Syrian refugees.
As details trickled out over the weekend about the suspects behind Friday's attacks, authorities said that a Syrian passport -- which U.S. intelligence says may be fake -- was found near the body of one of the attackers, raising questions about whether he might have entered France as a refugee.
That key detail has immediately sparked an uproar over President Obama's decision to accept at least 10,000 additional refugees from Syria into the U.S. over the next year. Nearly two-dozen governors -- including one Democrat -- said their states would refuse Syrian refugees or suspend their programs until the government conducts a full review of the vetting process.
GOP presidential candidates and members of Congress have quickly weighed in.
"I call on you to temporarily suspend the admission of all additional Syrian refugees into the United States pending a full review of the Syrian refugee resettlement program," Rep. Michael McCaul, R-Texas, chairman of the House Homeland Security Committee, wrote in a letter to Mr. Obama on Monday.
"Our nation has a proud tradition of welcoming refugees into our country, but in this particular case the high-threat environment demands that we move forward with greater caution," McCaul added.
Sen. Ron Johnson, R-Wisconsin, the chairman of the Senate Homeland Security Committee, stopped short of calling for the plan to be suspended. Instead, he said he would hold the administration's "feet to the fire" to ensure anyone admitted as a refugee is properly vetted.
Meanwhile, Sen. Lindsey Graham, R-South Carolina, who's also running for president, said Monday that the U.S. needs a "timeout on Syrian refugees" and "until we have a system that we think will work." The GOP presidential candidate in early September had called on the administration to admit its "fair share" of Syrian refugees.
Sen. Rand Paul, R-Kentucky, another GOP presidential candidate, circulated a petition asking supporters to back his opposition to the refugee plan.
"Will you stand with me today and sign the petition to express your support for my opposition to the dangerous refugees being allowed into our country?" he asked in an email to supporters.
And on the campaign trail Monday, GOP presidential contender Sen. Ted Cruz, Texas, told students at the College of Charleston that it's "absolutely lunacy" to accept Syrian refugees.
To complicate matters further, Republicans like Sen. Jeff Sessions, R-Alabama, is calling on appropriators in Congress to hold votes on legislation to not only authorize the refugee resettlement plan, but to deal with its funding.
GOP presidential candidate Ben Carson called on Speaker Paul Ryan, R-Wisconsin, and Senate Majority Leader Mitch McConnell, R-Kentucky on Monday to pass legislation to block funding for the president's Syrian refugee plan.
Homeland Security Secretary Jeh Johnson and FBI Director James Comey will brief House members Tuesday evening about the details behind the Paris attacks this week.
But if opposition to the refugee plan continues to grow, Republicans could try and block the implementation of the plan in the government spending package Congress must pass by Dec. 11. President Obama has stood by the plan since the attacks on Friday and the disagreement could trigger another government shutdown threat over the next few weeks.
At his press conference Tuesday, Ryan was asked if such a provision could be included in that spending package.
"We don't want to wait that long," he said. "We want to work faster than that."
On the other side of the aisle, Democrats have been mostly supportive of the plan. The top Democrat on the House Intelligence Committee, Rep. Adam Schiff, California, slammed calls for the plan to be halted.
"With reports of a Syrian refugee's passport at the scene of the stadium attack, some are already calling for an end to America's acceptance of any refugees fleeing the horrors of ISIS and the Assad regime," Schiff said.
"But to turn our backs on those escaping persecution, many of them religious minorities, runs counter to the proud and generous heritage of a United States that has always helped those in need during turbulent times."
CBS News' Alan He contributed to this story.
Thanks for reading CBS NEWS.
Create your free account or log in
for more features.