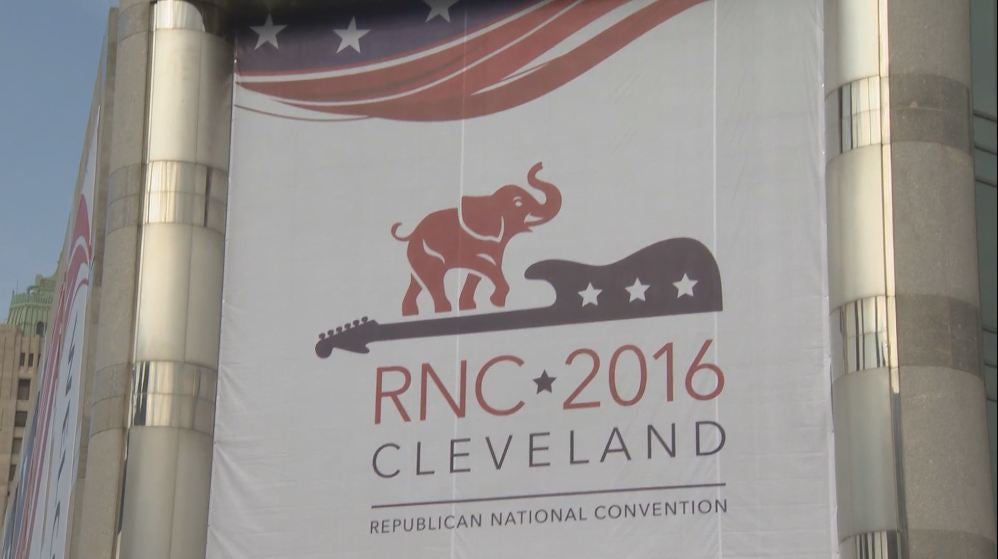 Cleveland braces for guns in the streets as GOP convention looms
Law enforcement is making final security preparations for next week's Republican convention in Cleveland. Ohio is an open-carry state, and after last week's shooting in Dallas, some groups have reportedly announced plans to be armed during events and protests.
Cleveland Police Chief Calvin Williams said his officers are prepared to deal with the possibility that many of the people on the streets during the GOP convention could be armed.
"We're not going to restrict anybody's constitutional rights," Williams said. "People in this state have a right to open carry. There's a 2nd amendment to the Constitution, we understand that and our officers are prepared. They're used to seeing that in downtown Cleveland for different events."
The targeting of police in Dallas during a peaceful protest last week has put extra focus on open-carry concerns and the confusion it might create if chaos erupts.
It was an issue Dallas Police Chief David Brown addressed on Monday.
"It's increasingly challenging when people have AR-15s slung over and shootings occur in a crowd and they begin running," Brown said. "We don't know who the good guy is versus who the bad guy is if everybody starts shooting."
Trump rallies have already been the scene of violent clashes between supporters and opponents, which is why inserting weapons into the mix is concerning for law enforcement.
In June, a man in Las Vegas was arrested and accused of attempting to kill the presumptive Republican nominee after allegedly trying to grab an officer's gun.
In March, Secret Service agents intercepted another man who tried to reach the candidate at a rally in Dayton, Ohio.
Secret Service Director Joseph Clancy insisted his agency is prepared for the convention.
"There's no specific credible threat, in relation to the RNC," Clancy said. "We've been planning for close to a year, but we're not -- plans never finished, you have to be constantly ready to adapt, be flexible to whatever may occur."
They are expecting 50,000 people to attend the convention, but it's hard to put a number on how many protesters will come here armed.
There are a couple of rings of security. Within the first zone closest to the convention sites, weapons are not allowed. But everywhere else, you can legally carry.
Thanks for reading CBS NEWS.
Create your free account or log in
for more features.