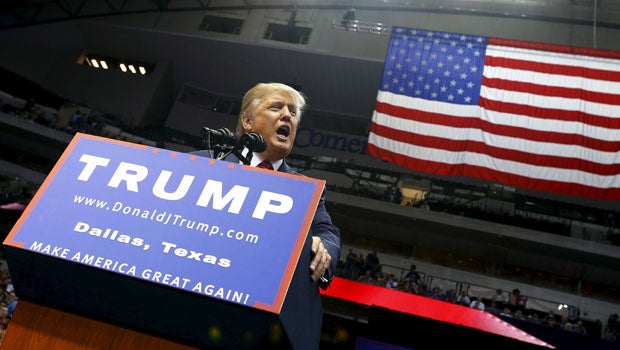 Republican debate fact check: Did Donald Trump want casino gambling in Florida?
Republican frontrunner Donald Trump and former Florida governor Jeb Bush were at odds during the GOP presidential debate Wednesday night over whether Trump unsuccessfully sought to ease restrictions on casino gambling in Florida during Bush's time in office.
When Bush said that Trump "wanted casino gambling in Florida," Trump shot back, "I promise, if I wanted it, I would have gotten it."
Trump in the past has boasted that he's influenced elected officials by giving them political donations, and Bush raised the casino issue to make the case that Trump couldn't buy his allegiance.
"He supports Pelosi, he supports Schumer, he supports Clinton," Bush said, listing the Democrats that Trump has financially supported. "And he asked Florida to have casino gambling, and we said no."
Trump quickly interjected, "WRONG."
However, as CNN recently reported, Trump did indeed donate to Bush's 1998 gubernatorial campaign while he was actively lobbying for to change gambling laws in Florida. The business magnate contributed $50,000 to Bush and also held a $500-a-person fundraiser for him.
Meanwhile, he hired former Florida statehouse speaker Mallory Horne to lobby on gambling issues for him. As the St. Petersburg Times reported in 2008, Trump teamed up with the Seminole Tribe of Florida to ramp up gambling in the state from bingo to full-scale casinos.
While Trump suggested in Wednesday night's debate that his lobbying on the issue failed because he didn't actually care about it, the Miami Herald reported in 2013 that he was once again lobbying to expand gambling in the state. "If Miami doesn't do casinos, that would be a terrible mistake," Trump said in 2013.
Thanks for reading CBS NEWS.
Create your free account or log in
for more features.