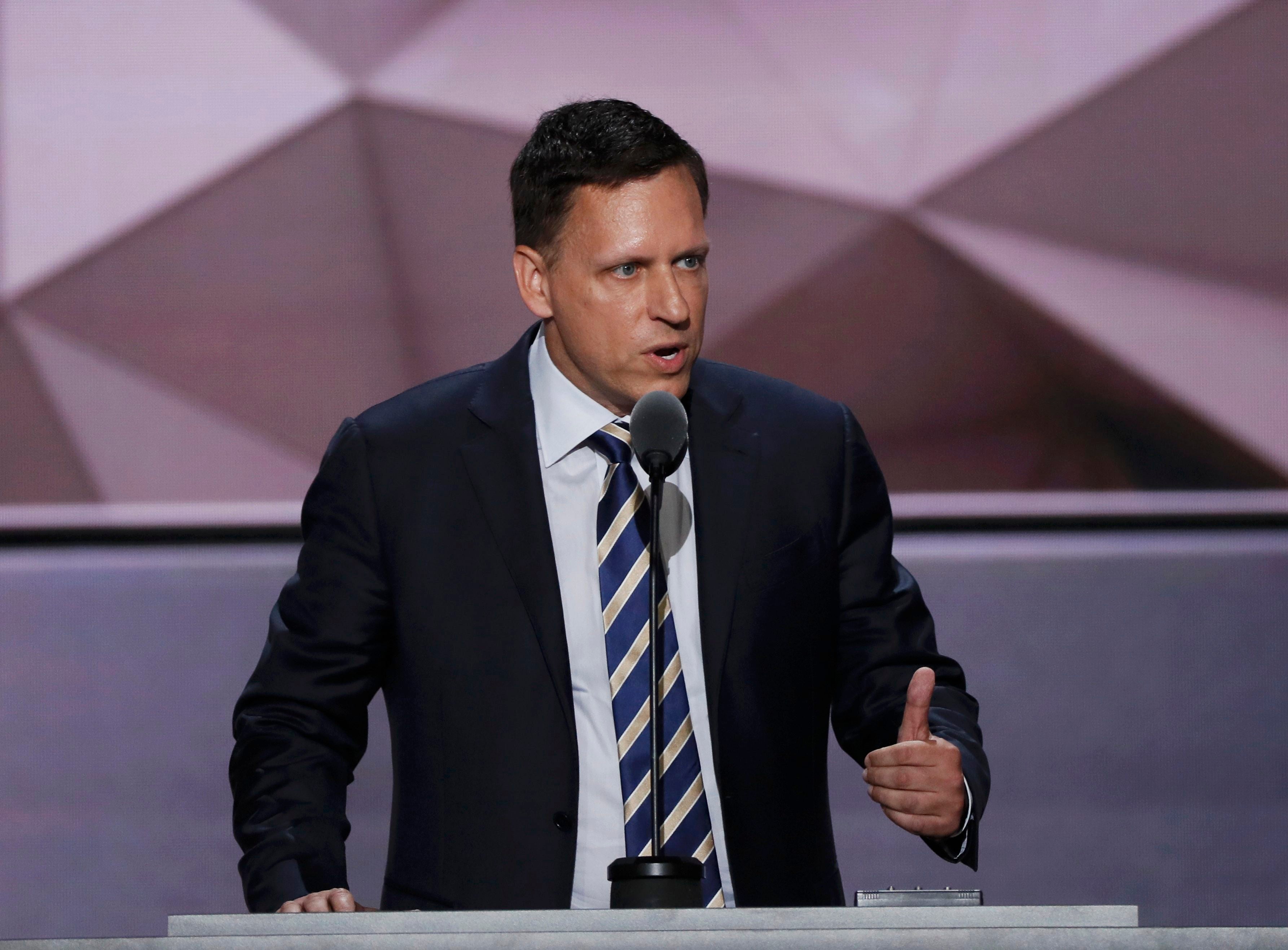 Reports: Peter Thiel to donate $1.25 million to Trump campaign
Peter Thiel, the PayPal co-founder famous for recently killing the Gawker website, will donate $1.25 million to support Donald Trump's presidential campaign, according to multiple reports.
In the light of a growing scandal about Trump's treatment of women -- and the fleeing of many members of the GOP accompanying it -- some had questioned whether the tech billionaire would stick by the Republican presidential nominee.
Now, both CNN and the New York Times are reporting Thiel is putting his money where his mouth is by making the large donation.
According to CNN, Thiel's cash will flow to super PACs supporting Trump, as well as to the campaign itself. It will be the first time Thiel is donating to the GOP nominee.
The Associated Press reports that September's campaign finance reports reveal Trump lags far behind Hillary Clinton in getting help from big-money donors. The AP writes: "A joint fundraising account for Clinton and Democratic Party groups saw 317 who gave at least $100,000 between July and September, while a joint fundraising account for Trump and Republican Party groups counted 158 over those same three months."
Thiel spoke at the GOP convention in July, and declared, "I am proud to be gay," to a standing ovation from the delegates, as he said words never before uttered from the podium during a GOP convention.
"I am proud to be a Republican," he continued. "But most of all I am proud to be an American."
The openly gay 48-year-old venture capitalist admitted that his views differ from those of many Republicans, who adopted a platform with no concessions to LGBT issues during this convention.
"I don't pretend to agree with every plank in our party's platform," Thiel said. "But fake culture wars only distract us from our economic decline. And nobody in this race is being honest about it except Donald Trump."
Thanks for reading CBS NEWS.
Create your free account or log in
for more features.