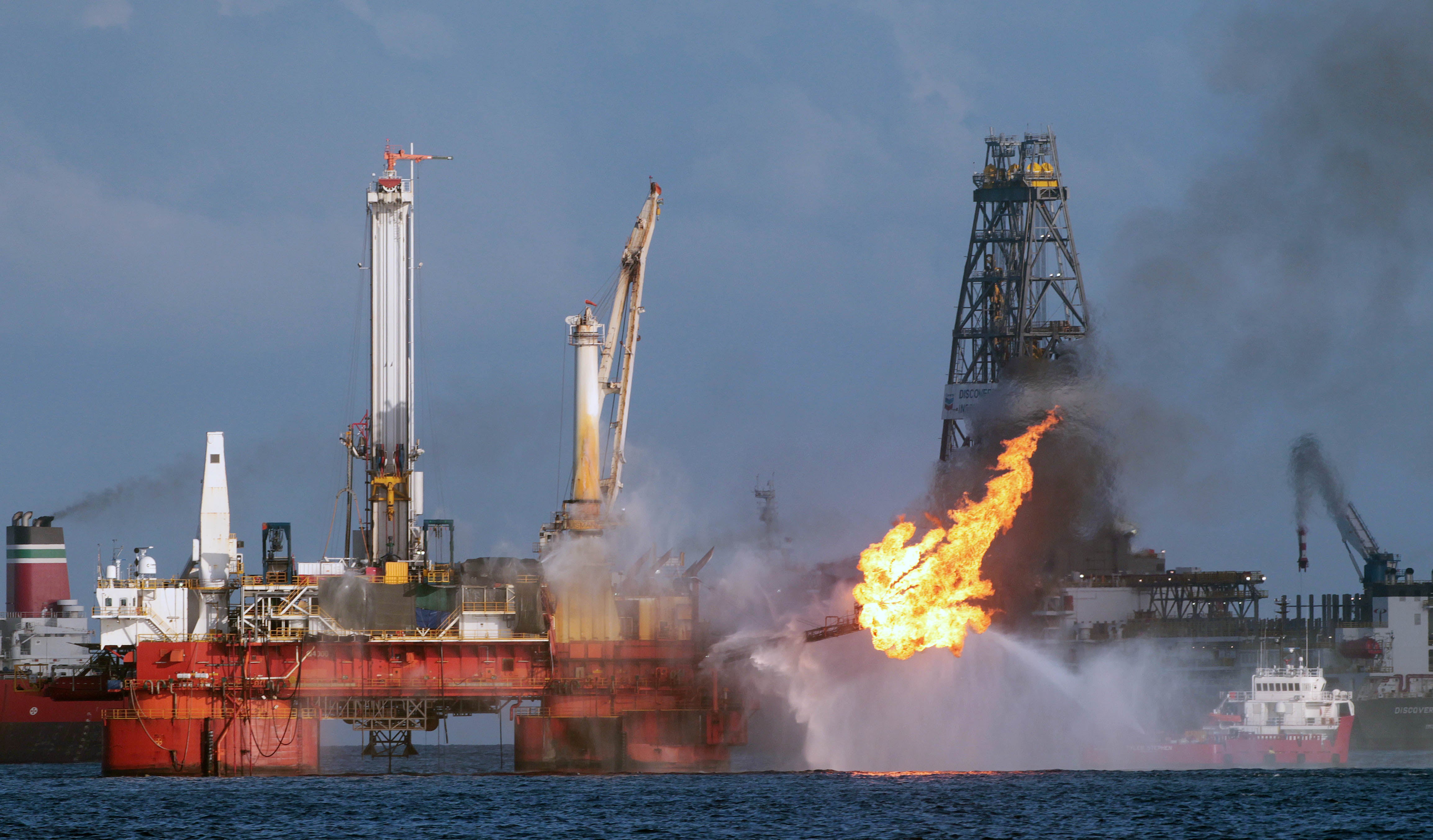 Report: Trump administration proposes to roll back offshore drilling safety measures
Trump administration regulators have proposed to roll back key safety measures put in place after the 2010 Deepwater Horizon oil spill, according to a Wall Street Journal report. The Journal reports that the Bureau of Safety and Environmental Enforcement (BSEE) estimates its proposed changes could save more than $900 million over the next decade and "reserve some risk-reduction measures that drillers consider burdensome."
The revision would reduce the role of government in offshore oil production and return more responsibility back to private companies.
The rules would ease requirements to stream real-time data on offshore oil production operations to facilities on the mainland. The latest rollback is part of the administration's ongoing efforts to ease Obama-era regulatory restrictions on businesses.
Earlier this year, the president ordered that for every new regulation introduced, two must be eliminated. But at a White House event before the holiday break, Mr. Trump said that goal has been exceeded. For every new regulation introduced, agencies have eliminated 22, he said.
Within the first 11 months in office, more than 1,500 planned regulations were withdrawn or eliminated, Mr. Trump said earlier this month. The White House claims agencies have saved $8.1 billion in lifetime net regulatory cost savings, or $570 million a year.
The Journal writes that agency officials found the previous administration's response to the 2010 BP oil spill had been "too broad" and did not "account for the fact that other operators in the Gulf had learned from the economic pain BP PLC suffered in its aftermath."
The explosion of the Deepwater Horizon platform in April 2010 killed 11 people at a BP oil well site about 40 miles off Louisiana's coast. The massive spill that followed gushed an estimated 3.1 million barrels of oil into Gulf waters before the well was capped 87 days later.
Thanks for reading CBS NEWS.
Create your free account or log in
for more features.