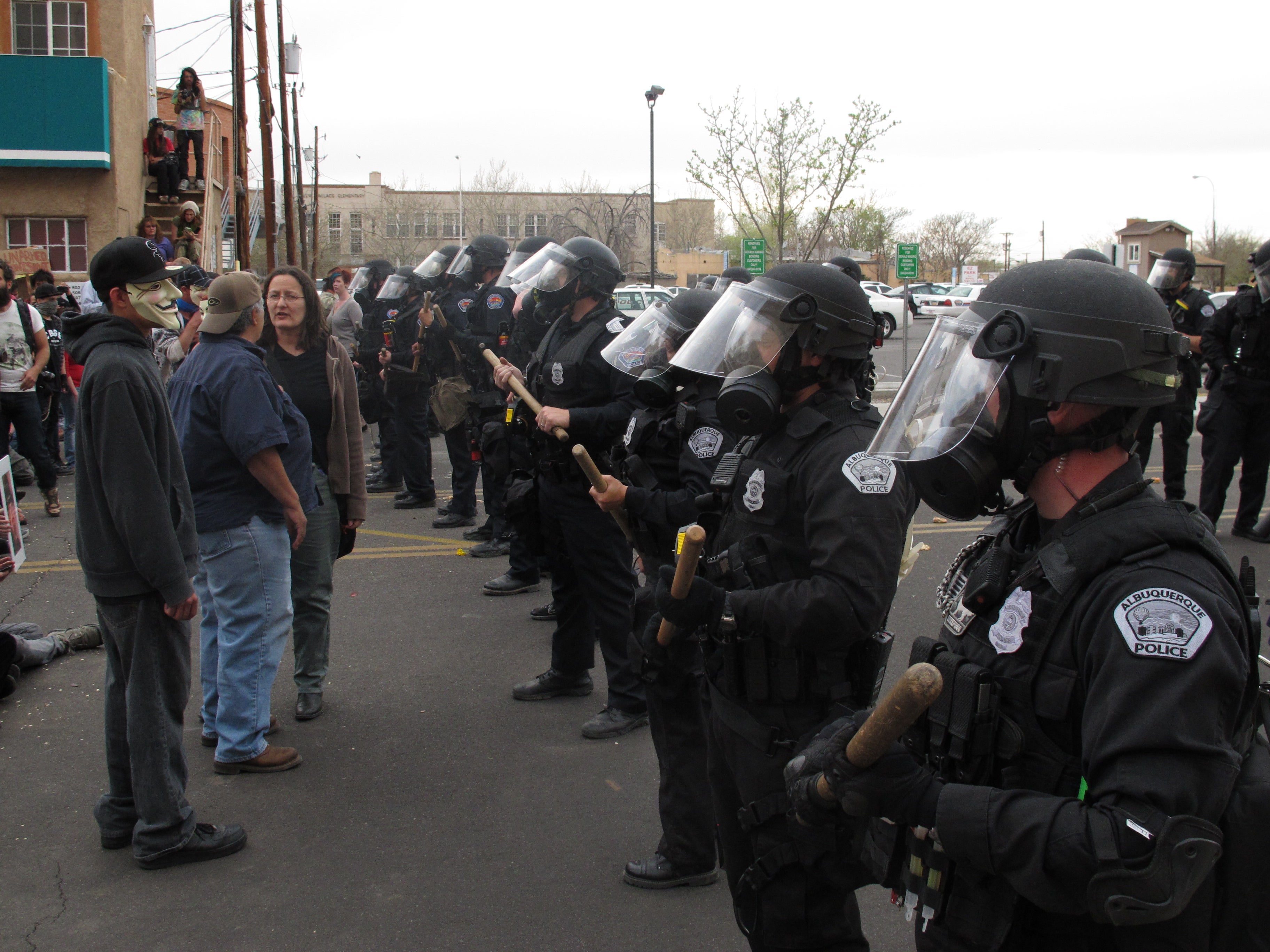 Report: Hundreds of police killings not reported to FBI
More than 550 law-enforcement killings were not included in FBI statistics between 2007 and 2012, according to an analysis by the Wall Street Journal, which concluded it is nearly impossible to tally how many people are killed by police officers in any given year.
Police killings have come under increased scrutiny following a spate of fatal shootings, most notably the August shooting death of Michael Brown in Ferguson, Missouri.
The Journal said it studied police killing records provided by 105 of the biggest police forces in the nation. The data showed 1,825 officer-involved killings in those departments between 2007 and 2012 - nearly 50 percent more than the FBI's tally.
Alexia Cooper, a statistician with the Bureau of Justice Statistics, said that the FBI is unable to identify which agencies choose not to report police killings.
"What we know is that some places have chosen not to report these, for whatever reason," Cooper told the Journal.
According to the Journal, local agencies are not required to provide the FBI with detailed records, including statistics that show which killings came at the hands of police officers.
States and police departments have developed their own policies that generally permit officers to use force when they reasonably fear imminent physical harm. The Supreme Court shaped the national standard in a 1989 decision that said the use of force must be evaluated through the "perspective of a reasonable officer on the scene" rather than being judged after the fact. That means officers are often given the benefit of the doubt by prosecutors and grand jurors reluctant to second-guess their decisions.
Many of the cases that don't result in charges involve armed suspects shot during confrontations with police. But even an officer who repeatedly shoots an unarmed person, as was the case in Ferguson, may avoid prosecution in cases where he contends he felt at imminent risk.
"A police officer is not like a normal citizen who discharges their weapon. There is a presumption that somebody who is a peace officer, and is thereby authorized to use lethal force, used it correctly," said Lori Lightfoot, a Chicago lawyer who used to investigate police shootings for the police department there.
Thanks for reading CBS NEWS.
Create your free account or log in
for more features.