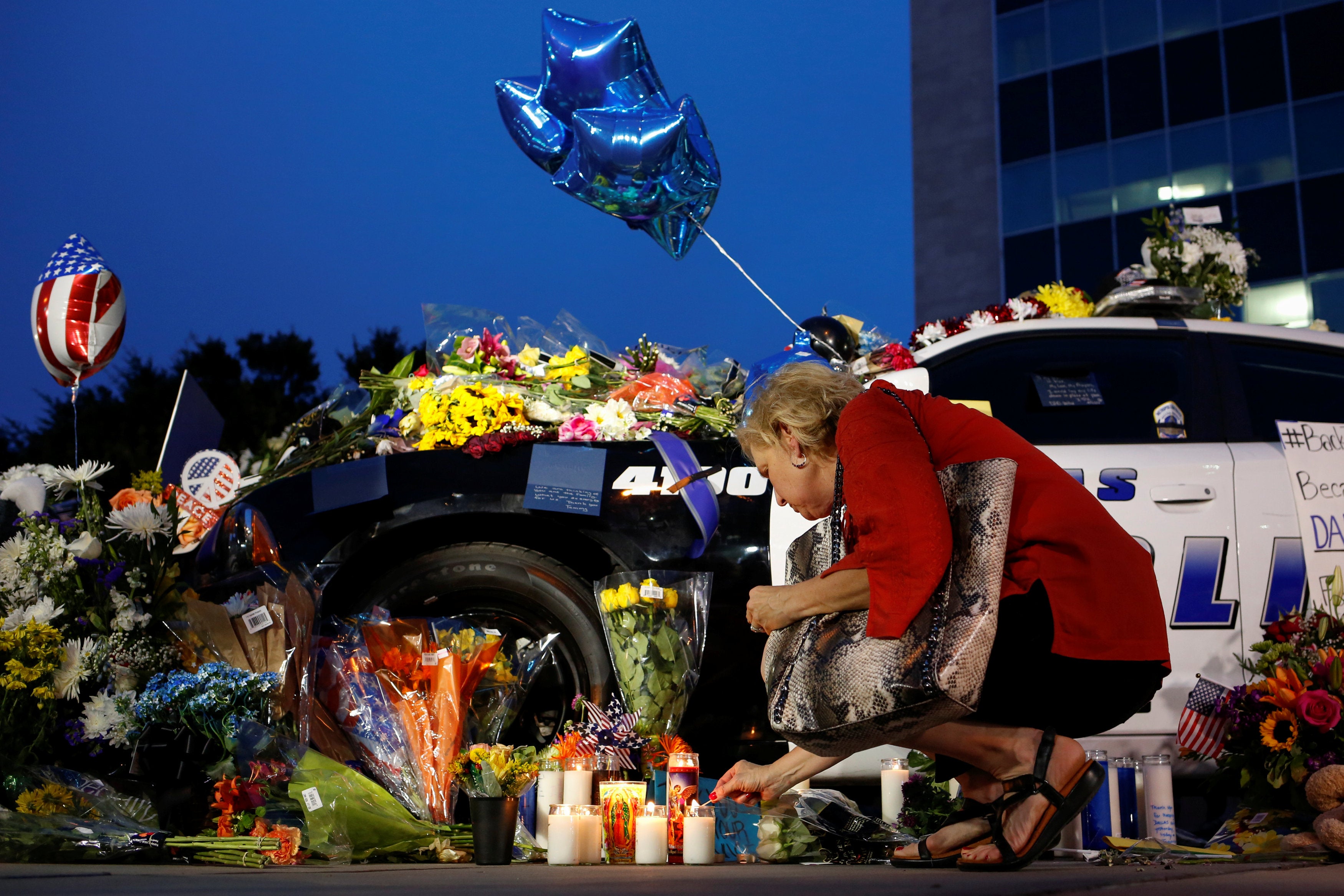 Remembering the five officers lost in Dallas
DALLAS -- A picture is starting to emerge of the five officers killed in the sniper attack on Dallas police on Thursday.
Four were fathers. Three were veterans.
Forty-eight-year-old Lorne Ahrens moved from Southern California to Dallas 14 years ago to fulfill his dream of being a police officer. His wife is also a member of the Dallas Police Department.
"The pinnacle of his life was his children," Ahren's father, William, said. "He was a big, strong guy, 6' 5", but that same guy would have tea with his daughter."
Before he became a police officer, Patrick Zamarripa was in the Navy. The 32-year-old loved baseball. He leaves behind his wife, a stepson and 2-year-old daughter.
Michigan native Michael Krol, 40, left Detroit to become a police officer. Krol started as a jail guard and had moved to Dallas in 2007 to fulfill his dream. He served the city for eight years. His family called him a gentle giant.
Sgt. Michael Smith was on the force for 25 years and was known as a "cop's cop." A former Army Ranger, he served almost three decades with the police department. Smith loved his job and his church. He leaves behind a wife of nearly 20 years and two teenage children.
Brent Thompson, 43, served in the Marines before becoming a cop. He's the first Dallas transit officer ever killed in the line of duty. Thompson had just married a fellow officer. He had six grown children from a previous marriage and had recently welcomed a new grandchild.

Transit Officer Misty McBridge was shot several times but will survive. Her 10-year-old daughter Hunter is grateful she's alive.
"I said that 'I love you' and that 'I'm glad you're here,'" her daughter told reporters.
Inside the Dallas Police Association, Vice President Mike Mata is making space for the victims' photos on the association's memorial wall.
"I made a rule when I had kids that I would never leave my house without telling them I love them and kissing them, so I'm just going to make sure that I keep that 'til the day I die," Mata said.
Thanks for reading CBS NEWS.
Create your free account or log in
for more features.