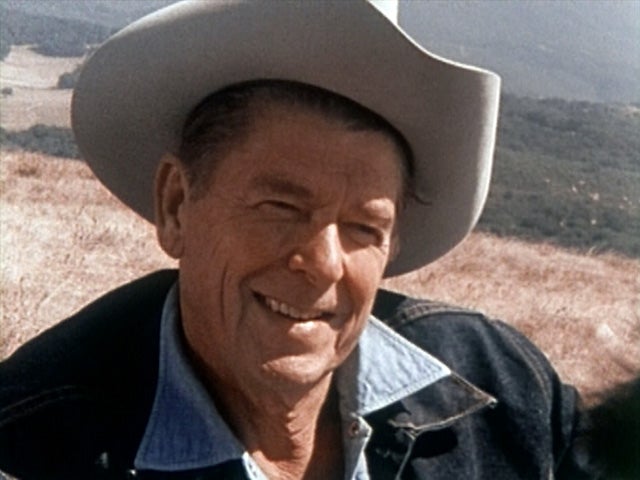 Reagan: The "60 Minutes" Interviews, 1975-1989
To most people, Feb. 6 is Super Bowl Sunday. To others, it's the 100th birthday of President Ronald Reagan, born in Tampico, Ill. in 1911. To mark the occasion, "60 Minutes Overtime" brings you the best of Mike Wallace's historic interviews with the nation's 40th President, as he evolved during the 70s and 80s from failed candidate to outgoing two-term president.
Mike Wallace first interviewed Ronald Reagan back in 1975 when he was the governor of California, launching a second bid for the Republican presidential nomination. You'll see rare footage of Reagan frolicking on his 640-acre Santa Barbara ranch at the tender age of 64 and explaining to Wallace why the American dream had gone sour. You'll also see a cameo by former California Governor Pat Brown (father of the state's current governor), donning a peach suit as he attacked Reagan for his cruel social policies. A year later, following Reagan's defeat by Gerald Ford, Wallace made another trip out to Ron and Nancy's Rancho Del Cielo, and this time, the failed candidate railed at the Republican party for its "bland" platforms and "lousy merchandising." The next time "60 Minutes" viewers heard from Reagan, it was 1980, and he was about to be "crowned current king of the Republicans," as Wallace put it, finally securing the nomination on a third try. Wallace takes him on for signing California's liberal abortion bill and for his lightweight, "Neanderthal" reputation. Reagan gives it right back, even defending his advanced age ("Well, I don't feel senile..."). And in his final sit-down interview with Wallace in 1989, Reagan reflects on eight years in the White House and says farewell to the nation.
As you'll see, "The Great Communicator" lives up to his nickname in these conversations. So, does Wallace, who has been called "The Interrogator." So, before you watch the Steelers play the Packers, yelling at your family to zip it so you can hear what the E*Trade baby has to say, we hope you'll take in The Great Communicator vs. The Interrogator in four historic interviews that are remarkably prescient of today's political battles.
Thanks for reading CBS NEWS.
Create your free account or log in
for more features.