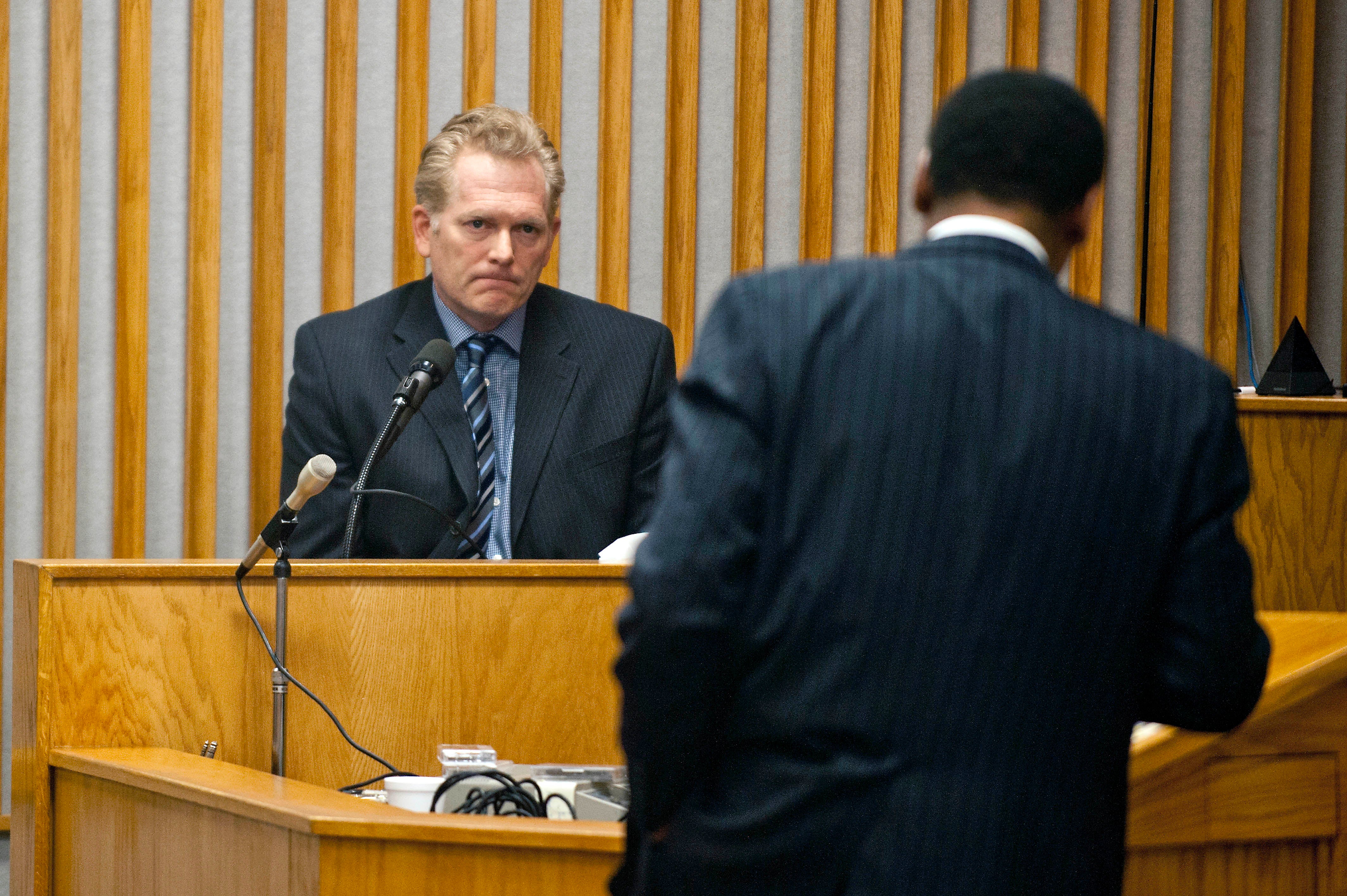 Director of Allman biopic pleads guilty in train crash death
JESUP, Ga. -- The director of a movie about musician Gregg Allman pleaded guilty Monday in a train crash that killed a camera assistant and injured six film workers, and prosecutors in exchange dropped charges against his wife and business partner.
As part of the plea deal, Director Randall Miller will spend two years in the county jail and another eight on probation on involuntary manslaughter and criminal trespassing charges. He also will pay a $20,000 fine.
Miller's wife and business partner, Jody Savin, will no longer face the same charges.
A third defendant, executive producer Jay Sedrish, also pleaded guilty to involuntary manslaughter and criminal trespassing on Monday but avoided jail time. He will be allowed to serve 10 years of probation from his home in California.
In the crash a year ago, a freight train traveling 55 mph plowed into the director's crew on a Georgia railroad bridge. Sarah Jones, 27, was killed.
"They didn't think a train was going to come, but a train came, they tried to get the bed off the tracks," Deadline author David Robb told CBS News correspondent John Blackstone. "The train hit the bed, and the bed hit Sarah and knocked her into the train and she was killed."
The case is a rare example of filmmakers being prosecuted for deaths on their sets.
CSX Transportation, the railroad company that owns the bridge where the crash occurred, has said it twice denied the filmmakers permission to shoot footage on its tracks in rural southeast Georgia. Under state law, someone can be convicted of involuntary manslaughter for committing a misdemeanor - in this case trespassing - that unintentionally causes another person to be killed.
It was the first day of shooting on "Midnight Rider" when Miller and his crew stepped onto the railroad bridge spanning the Altamaha River on Feb. 20, 2014. Actor William Hurt was on the set in his role as the Allman Brothers Band singer in his later years. A metal-framed bed was pulled across the tracks as a prop. When the train struck, it smashed the bed and hurled metal fragments at the fleeing crew.
The train struck and killed Jones, a young camera assistant from Atlanta who had worked on TV series including "Army Wives" and "The Vampire Diaries." Her death galvanized behind-the-scenes film workers nationwide to push for improved safety standards on sets.
A sobbing Miller called Jones' parents to tell them she was dead. The director, whose previous films included "Bottle Shock" and "CBGB," testified last May in a related civil case that he had been told only two trains a day crossed the bridge and he only set out with his crew onto the trestle after a pair of trains had passed. Asked if the crew had obtained permission from the railroad to film on its tracks, Miller said that wasn't his job. But he bristled at the suggestion he recklessly put his crew in danger.
"I was in the middle of the track and I almost died," Miller said in civil court May 12.
The "Midnight Rider" movie has been in limbo since the crash. Allman sued Miller to prevent the director from reviving the film. They settled out of court last year, and terms were not disclosed.
The last time criminal charges were filed in a Hollywood filming death was almost 30 years ago, when director John Landis and four others were charged with manslaughter in the deaths of three actors in a helicopter accident on the set of the film version of "The Twilight Zone." They were later found not guilty.
Thanks for reading CBS NEWS.
Create your free account or log in
for more features.