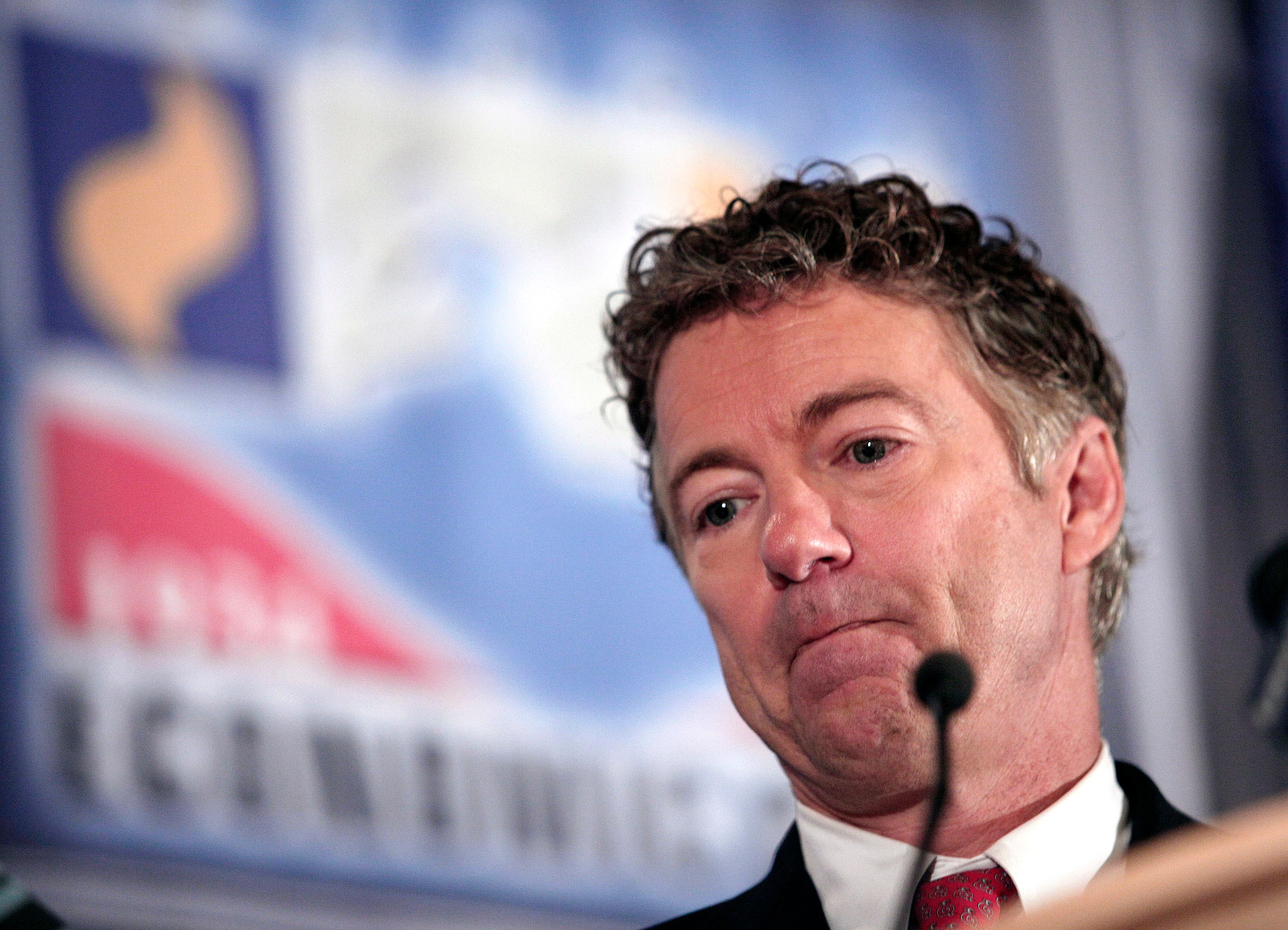 Rand Paul "50-50" on presidential run
The odds that Sen. Rand Paul will mount a White House bid in 2016 are "probably 50-50" at the moment, the Kentucky Republican said recently, stoking rampant speculation that he'll carry on the torch left by his father, libertarian icon Ron Paul.
"We are thinking about it, and sort of looking at what it would take to run," he told fourth-grader "Clay W." during an interview for a project at Potter Gray Elementary School in Bowling Green. "It's a big job, but we probably won't make our decision for about a year."
Paul's coy response sounds strikingly familiar, tracing the will-they-or-won't-they pattern his dad set before his third presidential run in 2012. Already the object of heightened scrutiny after some show-stopping stunts on the Senate floor, Paul mentioned that he does worry about facing "grief from the media" should he decide to launch a national campaign.
"It is a big job to do, to run for president," he said. "It would take traveling around the country, it would mean I'd be home less time, get to see my kids less time. And the people in the media, they get meaner and meaner when you run for president. Because they pick you apart and say, 'Your clothes don't look good; your hair looks bad; you need a haircut.'"
Paul said last fall he believes the Republican Party could use a bit of "libertarian infusion," and pundits have suggested he could be more than just a token candidate.
His mother, Carol Paul, told Vogue in an extensive profile on the political dynasty that her son will declare either way "after 2014;" first, she said, "groundwork has to be set." His wife Kelley, though, seemed less sold on the idea.
"In this day and age, it's mostly about character assassination," she said. "When I think of the tens of millions of dollars in opposition research that they'd be aiming right at us and our family – that's what it's about."
Thanks for reading CBS NEWS.
Create your free account or log in
for more features.