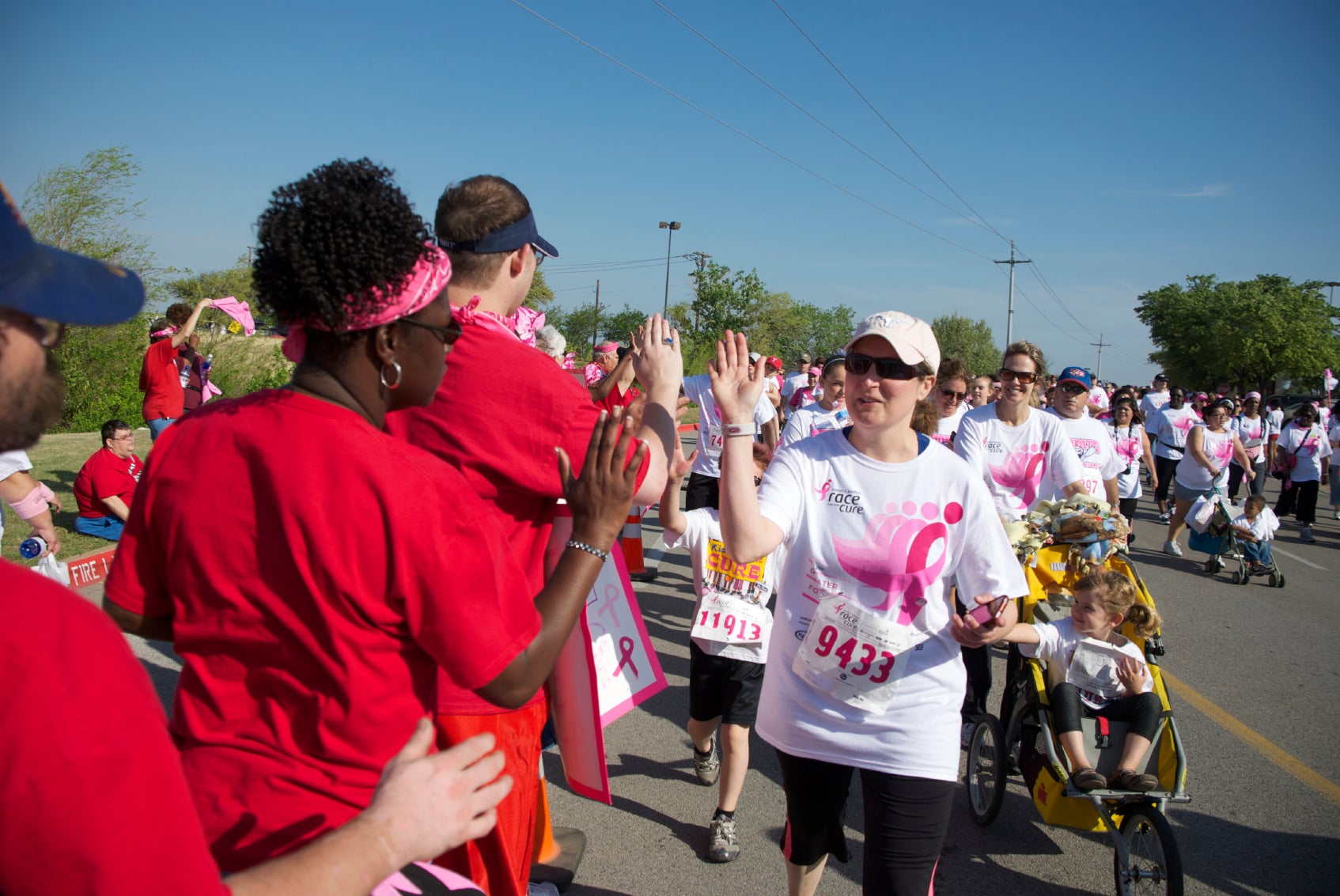 Racial disparities persist in some types of cancer
Cancer deaths have dropped overall for black and white Americans, but disparities still exist, especially when it comes to two of the most common killers -- breast and colon cancer -- a new report shows.
The report from the American Cancer Society looked at cancer statistics for African-Americans and highlighted the continual decline in cancer death rates since 1990.
"There's been a dramatic decline in mortality for cancer for all groups. The decline is steeper for blacks than whites, but there is still a black-white disparity," said Dr. Otis Brawley, chief medical officer of the American Cancer Society.
The report highlighted a widening racial gap for breast cancer between black and white women, Brawley told CBS News.
Since 1990, breast cancer death rates dropped 23 percent in black women and 37 percent in white women. Breast cancer death rates more recently (2008-2012) are 42 percent higher in black women compared with white women, despite historically lower incidence rates.
"Breast cancer in women is the most fascinating pattern because you have dramatic declines for blacks and whites, however the black-white disparity is greater today than it was in 2000, and it was greater in 2000 than it was in 1990, and it did not exist in 1980," Brawley said.
The medical community made great strides in treating breast cancer in the 1970s and 1980s, but research highlights the fact that black women receive less than optimal screening and treatment care, he said.
In men, the report showed that the overall cancer death rate in males was 47 percent higher in blacks than in whites in 1990, but dropped to 24 percent higher in 2012.
The report also showed that colorectal cancer rates in black men remained static; overall, black men with colon cancer still fare worse than whites. From 2003 to 2012, the death rate from colorectal cancer declined more slowly in black men than in white men (2.5 percent compared with 3 percent), and it's remained about 50 percent higher in blacks than in whites since 2005. Blacks are less likely to get early screening, but researchers found that only accounts for part of the difference in survival rates.
Cancer disparities today are due to a variety of factors, said Dr. Roshan Bastani, director of Cancer Disparities Research at the UCLA Jonsson Comprehensive Cancer Center.
"It's a combination perhaps of some genetics, risk factors such as nutrition and physical activity, and also less access to state-of-the-art early detection and treatment," Bastani told CBS News, pointing out that white women are more likely to get breast cancer but black women are more likely to die from breast cancer. The study notes that black women have higher rates of obesity, which may increase their risk of many health problems, including cancer.
It's been three decades since a government report called health disparities "an affront both to our ideals and to the ongoing genius of American medicine," and called for change. Health experts who study disparities said progress -- while happening -- is slow-going across all of health care and medicine.
Dr. Eve Higginbotham, Vice Dean for Inclusion and Diversity in the Perelman School of Medicine at the University of Pennsylvania, told CBS News, "We haven't been successful in moving that needle with a significant force."
While the disparity gap is improving when it comes to diabetes, for example, she pointed out that mental health care is riddled with racial disparities.
Higginbotham said shifts at all levels of medicine are needed to remedy existing disparities -- from the way medical research is conducted, to creating affordable health insurance options, to creating better policies and programs within medical schools.
She points out, "We can't move this needle just by diversifying the physician and health workforce. We have to have policy. We need help as far as policy that focuses on prevention and expansion of Medicaid."
And she added, "We've been at this for a long time. We need more effective strategies. Dr. Martin Luther King Jr. said, 'Of all forms of inequality, injustice in health is the most shocking and the most inhuman.'"
Thanks for reading CBS NEWS.
Create your free account or log in
for more features.