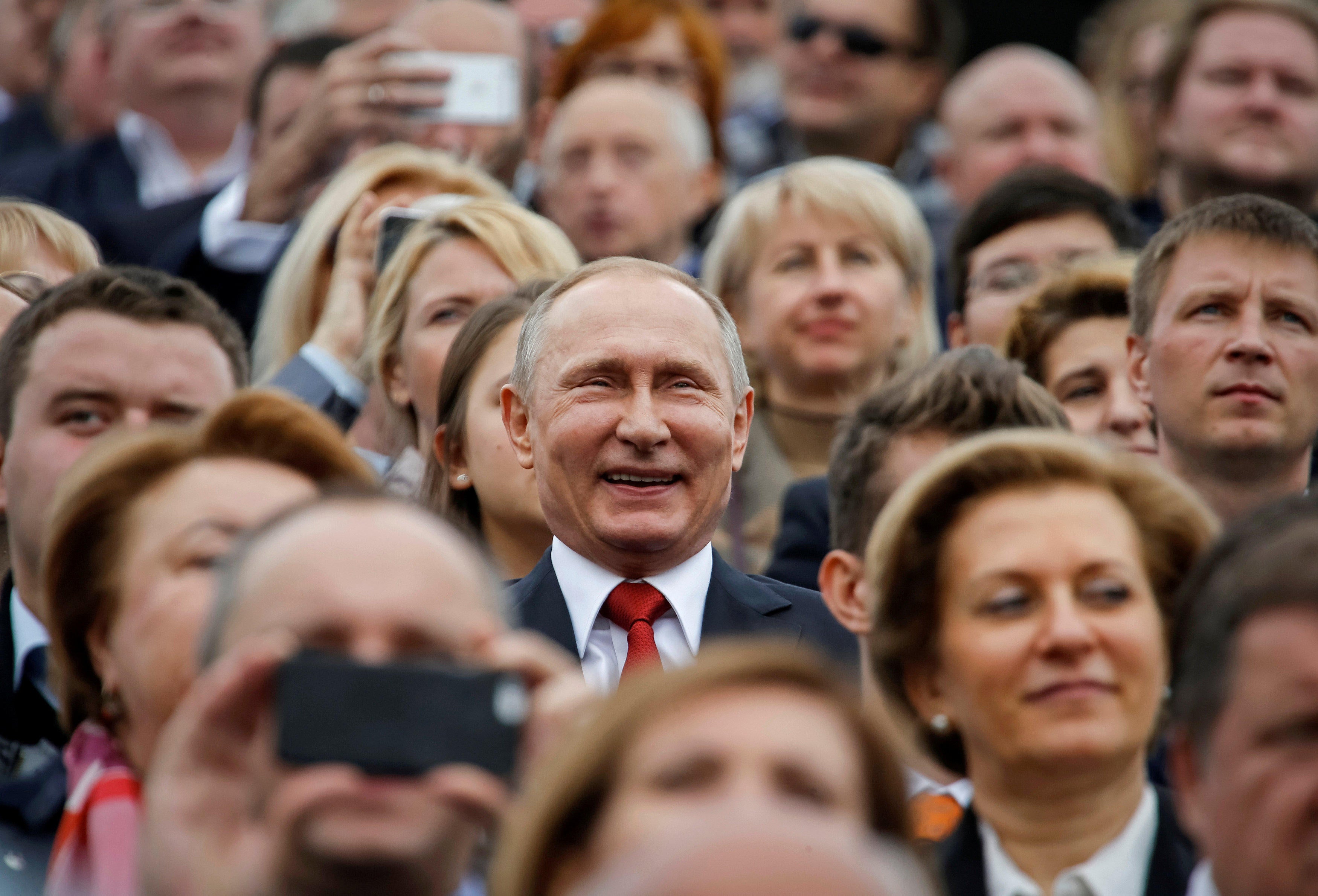 Putin suspends plutonium disposal deal with U.S.
MOSCOW - Russian President Vladimir Putin suspended a cooperation deal with the U.S. over the disposal of weapons-grade plutonium, marking a new low in relations between the former Cold War foes.
The state-run Tass News Agency reports the agreement was suspended because of "unfriendly" acts by Washington.
Putin and the Obama administration have been at increasing odds over several issues, but the tensions between the two over the five-year-old civil war in Syria has seen a recent marked increase in hostile diplomatic behavior.
The suspended nuclear agreement centers on the disposal of 34 tons of weapons-grade plutonium from each country in a deal signed by the outgoing Clinton administration in 2000, and amended in 2010 to alter the terms on disposal methods, reports the Bulletin of the Atomic Scientists​. The amount of material each side sought to dispose of is enough for about 17,000 nuclear warheads.
Reuters reports the Kremlin said it was suspending the agreement due to "the emergence of a threat to strategic stability and as a result of unfriendly actions by the United States of America towards the Russian Federation." The preamble to the decree suspending the agreement also said the United States was unable "to ensure the implementation of its obligations to utilize surplus
weapons-grade plutonium."
Russian Foreign Minister Sergei Lavrov said after the announcement that the change was a "forced measure," but he insisted Russia would not give up its responsibilities for nuclear disarmament, according to Reuters.
Back in April, Putin began accusing​ the United States of both not living up to its end of the deal, as well as not using agreed-upon disposal methods. The Russian leader claimed the U.S. was disposing of plutonium in such a way that the material "can be retrieved, reprocessed and converted into weapons-grade plutonium again."
The U.S. has denied the charges.
Construction of a U.S. plant where weapons-grade plutonium would be turned into commercial nuclear reactor fuel has been years behind schedule and billions of dollars over budget.
Thanks for reading CBS NEWS.
Create your free account or log in
for more features.