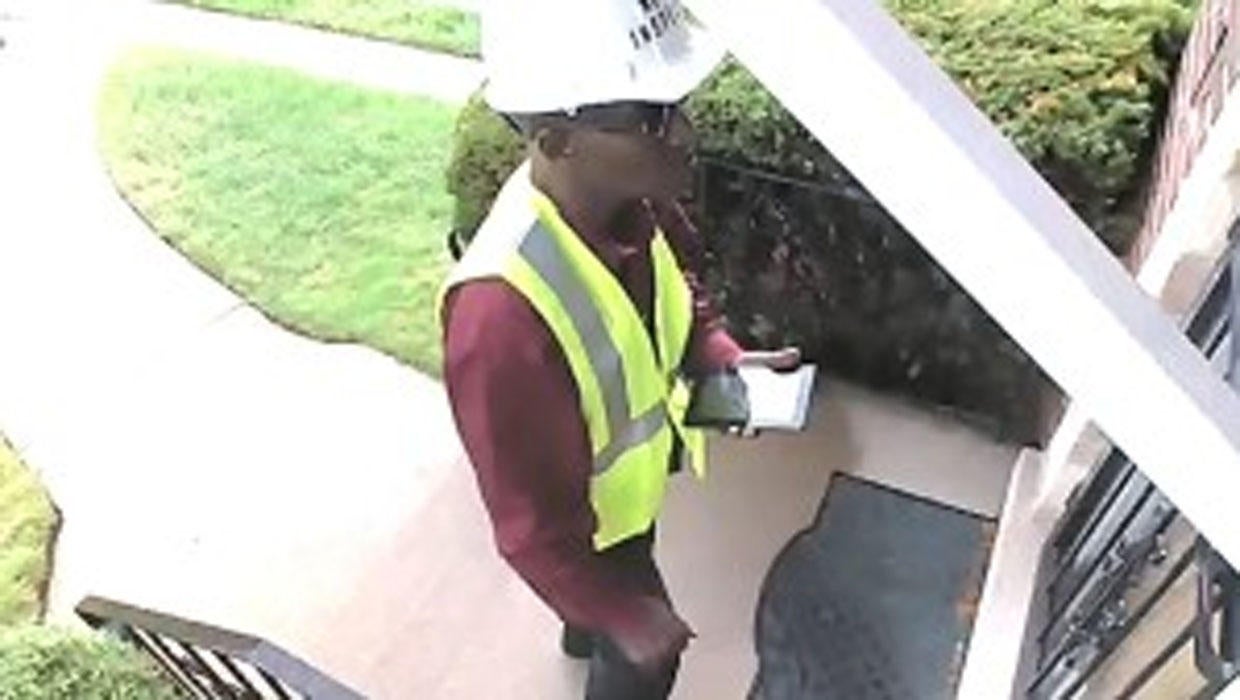 Prosecutors: Chicago man posed as meter reader to kill romantic rival
CHICAGO -- Prosecutors say a Chicago man dressed as meter reader last year in order to enter the home of a romantic rival, who the suspect allegedly shot to death.
Cook County Circuit Judge James Brown ordered 44-year-old Willie Bell held without bond Tuesday, saying his actions leading to the September 2015 death of 48-year-old Timothy Lawrence were "cold, calculating and pre-planned."
Prosecutors say Bell and Lawrence were dating the same woman at the time. In the week leading up to the killing, they say online postings showed Bell's growing anger over the ending of his relationship with the woman.
Surveillance video released by Chicago police shows Lawrence allowing a man they say is Bell, who he didn't know, into his home. They also show Bell leaving. He allegedly returned later to set the house on fire. The home exploded and accelerant was found inside, reports the Chicago Sun-Times.
Prosecutors say Bell is seen leaving the home in a shirt that reads, "I'm that dude." He is allegedly seen wearing the same shirt in photos posted to his Facebook account.
In the video, according to prosecutors, he's seen getting into Lawrence's 2004 Buick LeSabre with a bandage on one of his hands.
Once firefighters extinguished the flames, Lawrence's badly burned body was discovered with a single gunshot wound to the head, Assistant State's Attorney Bryan Grissman said.
Just days before, prosecutors say, Bell was seen on surveillance footage at a Home Depot purchasing a reflective workman's vest and workman's helmet. Grissman reportedly said Bell wore the items on the day of the killing, but the helmet had the words "Meter Inspector" written on it.
Bell is charged with first-degree murder and concealment of a homicide.
Thanks for reading CBS NEWS.
Create your free account or log in
for more features.