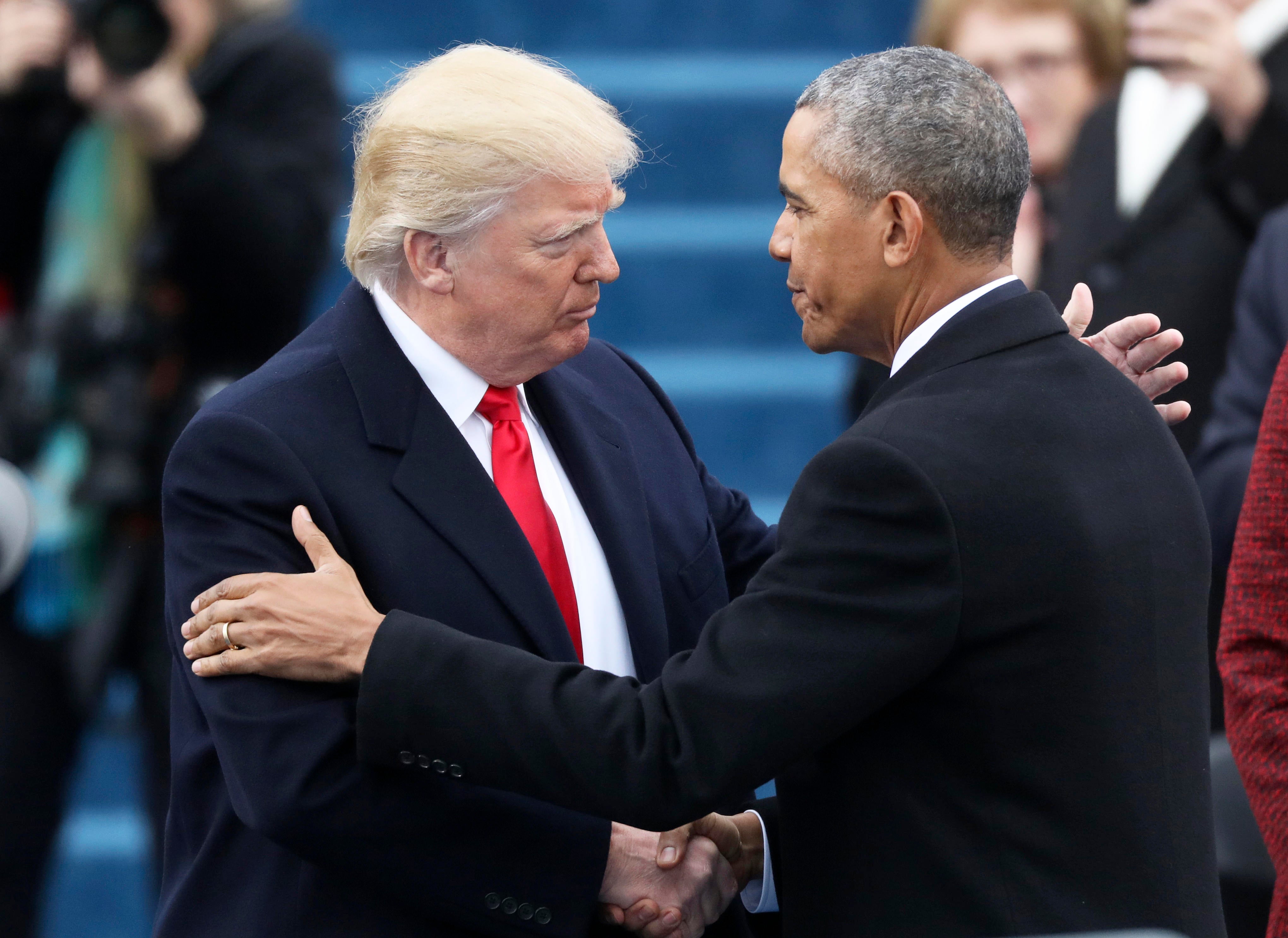 New wrinkle on President Trump's claims of Obama wiretapping at Trump Tower
WASHINGTON -- The White House has yet to provide any evidence to back President Trump's claim that President Obama tapped his phone during the campaign. On Monday, the story changed, with Mr. Trump's spokesman saying the alleged eavesdropping may not have involved a telephone.
President Trump again ignored questions about what evidence he has to back up a week-old claim on twitter that President Obama tapped his phones at Trump Tower.
"I think if you look at the president's tweet, he said very clearly 'wire-tapping' in quotes," White House press secretary Sean Spicer said.
So, according to Spicer, that could mean any type of surveillance.
Spicer said Mr. Trump's tweets spoke for themselves. The first and second did put "wire tapping" in quotes but the third and fourth did not -- and the fourth accused Mr. Obama of a crime similar to "Watergate," calling him "bad" and "sick."
Spicer said Mr. Trump hasn't directed the Department of Justice to turn over evidence requested by the House Intelligence Committee.
"So you're saying Mr. Trump doesn't have an obligation to provide any evidence," CBS News' chief White House correspondent Major Garrett asked during Monday's White House press briefing.
"No, I'm not saying that at all," Spicer said. "There is no question there have been an abundance of reports, regarding surveillance and other types of activities that occurred during the 2016 election.
Garret followed up saying, "That leads us to believe that Mr. Trump's only evidence are these reports?"
Spicer responded: "No that leads you to believe that."
White House counselor Kellyanne Conway also said she has no evidence of the wiretapping.
"There are many ways to surveil each other now unfortunately," Conway said. "There was an article this week that said you can surveil someone through their phones, certainly through their television sets -- any number of different ways … microwaves that turn into cameras, etc."
In another interview, Conway clarified: "I'm not Inspector Gadget … I don't believe people are using the microwave to spy on the Trump campaign. However, I'm not in the job of having evidence."
It appears no one at the White House has that job: The one about providing evidence.
The Justice Department late Monday told CBS News that they've asked the House Intelligence Committee for more time so it could "determine what if any responsive documents may exist."
Thanks for reading CBS NEWS.
Create your free account or log in
for more features.