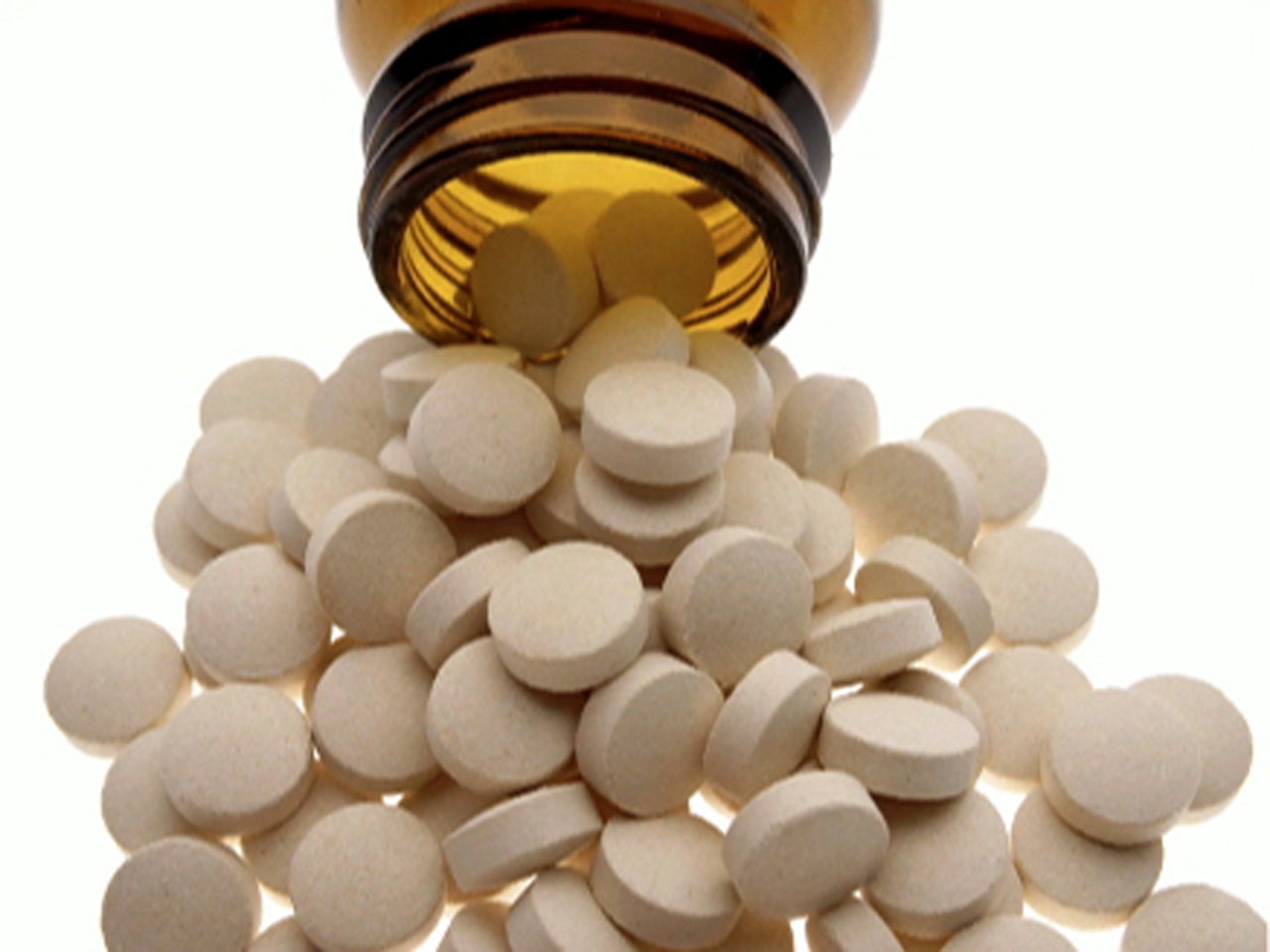 Prescription sleeping pills tied to increased risk for death, cancer
(CBS News) Millions of Americans are prescribed sleeping pills to help them get a good night's rest. But according to a new study, the popular pills may significantly raise the risk of dying - even if they're not taken often.

PICTURES: Celebrity sleep secrets: What stars do in bed
The study found people who took 18 sleeping pills or fewer per year had more than 3.5 times higher a risk for death than those who didn't take any sleeping pills. What's more, people taking more than 132 sleeping pills per year were at five times higher risk for death and 35 percent higher risk for cancer.
"We are not certain. But it looks like sleeping pills could be as risky as smoking cigarettes," study author Dr. Daniel F. Kripke, professor of psychiatry at the University of California, San Diego, told WebMD.
For the study, published in the Feb. 27 issue of BMJ Open, researchers tracked more than 10,500 people who were prescribed sleeping pills for an average of 2.5 years between 2002 and 2007. Prescribed sleeping pills included benzodiazepines, such as Restori; non-benzodiazepines, such as Ambien, Intermezzo, Lunesta, and Sonata; barbiturates; and sedative antihistamines. The researchers compared survival among these patients with that of 23,500 people matched for age, sex, lifestyle factors, and underlying health problems who did not take sleeping pills.
The risk was found for every age group, but was greatest among 18- to 55-year-olds. Researchers found these elevated risks after ruling out other factors that may contribute to death risk.
"We tried every practical strategy to make these associations go away, thinking that they could be due to use by people with more health problems, but no matter what we did the associations with higher mortality held," study co-author Robert D. Langer, a physician at the Jackson Hole Center for Preventive Medicine in Jackson, Wyoming, said in a statement.
"What our study shows is that sleeping pills are hazardous to your health and might cause death by contributing to the occurrence of cancer, heart disease and other ailments," Kripke, who also works at the Scripps Clinic Viterbi Family Sleep Center in San Diego, said in a hospital written statement.
The authors point out the study only shows an association and does not prove cause and effect. But Kripke thinks physicians should seek alternatives for treating insomnia. He said when insomnia is caused by depression, doctors should treat the psychological disorder rather than prescribing sleeping pills.
Should people taking sleeping pills need to be worried?
"I think you always need to weigh the risks versus the benefits," Dr. Carl Bazil, a neurologist and director of Columbia University's Comprehensive Epilepsy and Sleep Center, told CBS This Morning. "If there are other ways to help with your sleep, other than taking pills, that's often a better solution."
Sanofi, the drugmaker behind Ambien, also backed the pill. "Ambien has more than 17 years of real-world experience and is safe and effective when prescribed and taken according to its labeling," Sanofi said in a statement sent to WebMD. "Ambien should be prescribed in strict adherence to its labeling and patients should take their medication as prescribed."
One of the study authors told HealthDay the research has caused him to change his sleeping pill habits. Said Langer, "Since we started trying to qualify the results of this analysis about a year ago, I'll tell you, my prescription bottle for Ambien has sat on the shelf unopened."
The Mayo Clinic has more on prescription sleeping pills.
Thanks for reading CBS NEWS.
Create your free account or log in
for more features.