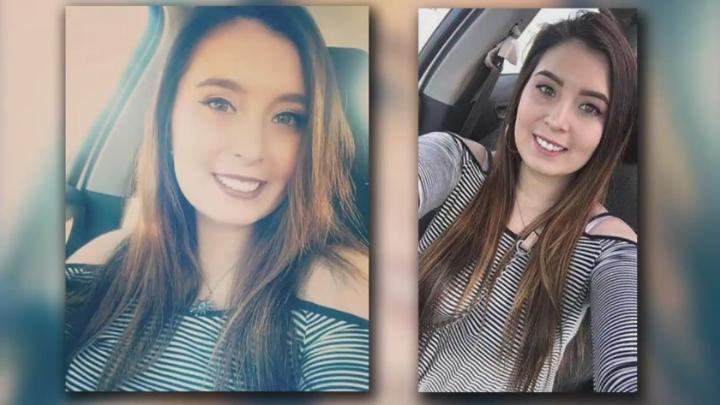 Preliminary autopsy results released in Savanna Greywind's death
FARGO -- A North Dakota woman who was eight months pregnant when she vanished Aug. 19 died of homicidal violence, according to preliminary autopsy results.
Fargo police released few other details Tuesday about what caused the death of Savanna Greywind, 22, whose body was found by wrapped in plastic and duct tape by kayakers Sunday in the Red River, which borders North Dakota and Minnesota.
The department said in a statement released on Facebook the autopsy results were returned by the Ramsey County Medical Examiner in St. Paul. Police said they are unable to release more details about how Greywind died or the manner in which her baby, found alive Thursday with a neighbor in the Fargo apartment where Greywind was last seen, was born.
Complete autopsy results could take weeks.
The neighbor, 38-year-old Brooke Crews, and her boyfriend, 32-year-old William Hoehn, are both charged with conspiracy to commit murder, conspiracy to commit kidnapping and giving false information. In charging documents, prosecutors say Crews admitted taking advantage of Greywind in an attempt to get her baby and possibly keep it as her own.
A criminal complaint says Crews told police she arranged to have Greywind come to her apartment on Aug. 19 -- the day Greywind was last seen alive -- and told her how to self-induce birth by breaking her own water.
Crews told police that Greywind left, but came back two days later to give her the newborn baby.
But Hoehn gave a conflicting account. He told police that he came home Aug. 19 to find Crews cleaning up blood in their bathroom.
Hoehn said Crews presented him with an infant baby girl and said: "This is our baby, this is our family."
A judge set a $2 million cash bail for both Monday after prosecutors said the couple had been searching travel websites online, suggesting that they were planning to flee the city, reports the Minneapolis Star-Tribune.
The couple appeared via video wearing orange prison jumpsuits. Crews said nothing, while Hoehn complained that the bail amount was "unattainable for any regular person."
"That's not a reasonable bail," he said.
Fargo police chief David Todd said Greywind was a "victim of a cruel and vicious act of depravity" and said officials will continue to pursue justice for her.
Greywind was a certified nursing assistant at a West Fargo senior center, reports the Minneapolis Star-Tribune. Her longtime boyfriend has told media outlets the couple was expecting the baby girl Sept. 20, and had already picked out a name – Haisley Jo.
"They took my world from me," the boyfriend, Ashton Matheny, told WDAY.
The young woman's family says they're still grappling with the death and seeking answers about how she died.
"It's hard for me to believe that she went through such a brutal ordeal," Greywind's aunt Tarita Silk told the Star-Tribune. "We need to have some closure. We want to know what happened."
The child is healthy and remains in the custody of social services.
Thanks for reading CBS NEWS.
Create your free account or log in
for more features.