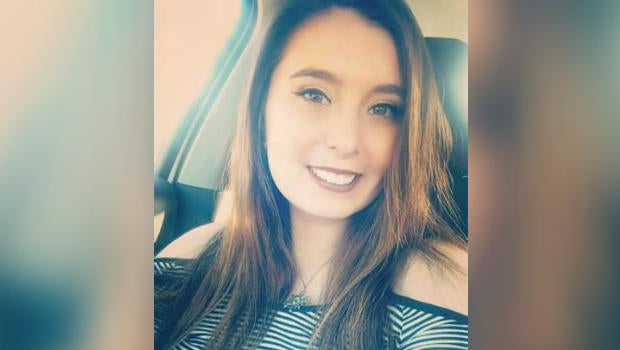 "A cruel and vicious act of depravity": Neighbors charged in Savanna Greywind's death
FARGO -- Two suspects in the death of a North Dakota woman who was eight months pregnant when she disappeared were in court Monday afternoon on charges including conspiracy to commit murder.
Police Chief David Todd said the body of 22-year-old Savanna Greywind was found Sunday evening by kayakers in the Red River, which borders North Dakota and Minnesota, "heavily wrapped in plastic and duct tape" and stuck on a tree in the water.
The gruesome discovery came three days after authorities found a newborn they say is Greywind's in the apartment of her neighbors, 32-year-old William Henry Hoehn and a 38-year-old Brooke Lynn Crews.
A criminal complaint says Crews told police she arranged to have Greywind come to her apartment on Aug. 19 — the day Greywind was last seen alive — and told her how to self-induce birth by breaking her own water.
Crews told police that Greywind left, but came back two days later to give her the newborn baby. But Crews' boyfriend, William Hoehn, told police that he came home Aug. 19 to find Crews cleaning up blood in their bathroom.
Hoehn said Crews presented him with an infant baby girl and said: "This is our baby, this is our family."
Authorities searched the apartment three times after Greywind was reported missing Aug. 19, and turned up nothing. But police developed "further information" that led them back to the apartment of Crews and Hoehn, Todd said in a statement released on Facebook. His department executed a search warrant there around 2 p.m. Thursday.
That's when they found the child with Crews. She and Hoehn were taken into custody and indicated to police that the infant was Greywind's but would not answer questions about her whereabouts.
The baby girl was alive and healthy. Authorities would not provide details about the child's manner of birth at a Monday press conference. Greywind's body was transported to Ramsey County to undergo an autopsy.
Hoehn and Crews appeared in Cass County District Court Monday afternoon to face charges of conspiracy to commit murder, conspiracy to commit kidnapping and giving false information. The conspiracy to commit murder charge carries a maximum sentence of life without parole.
An abandoned farmstead was also being searched in neighboring Clay County, Minnesota, after suspicious items found there by property owners indicated it might be a crime scene, Todd said. Officials wouldn't specify where they believe the slaying happened, other than to say they believe it's appropriate to charge the suspects with conspiracy to commit murder and kidnapping in Cass County, which encompasses Fargo.
A conspiracy charge requires an agreement between several people to commit a crime and "an overt act in furtherance of that conspiracy," Cass County state attorney Birch Burdick said.
The Clay County Sheriff's Office and investigators from the Minnesota Bureau of Criminal Apprehension are currently processing the farm, which is believed to have been abandoned for 20-30 years, reports the Minneapolis Star-Tribune. The owner of the property is reportedly cooperating with police.
Todd said the young woman was a "victim of a cruel and vicious act of depravity" and said officials will continue to pursue justice for her.
"Our sincere condolences and thoughts and prayers go out to the Greywind family as they suffer through this horrible loss," Todd said. "I'll tell you our hearts are heavy as we mourn the loss of this young lady."
The Star-Tribune reports Crews and Hoehn have been living together for about three years, citing court records from a domestic violence case against Hoehn last year. In that case, Hoehn was charged with pushing Crews into a bathtub during an argument in the same apartment where Greywind was last seen.
He was reportedly convicted of misdemeanor domestic assault in that case and sentenced to 30 days in jail, the paper reports.
Hoehn was also convicted in 2012 of felony child abuse for causing skull fractures his infant son suffered while in his care, the paper reports.
Thanks for reading CBS NEWS.
Create your free account or log in
for more features.