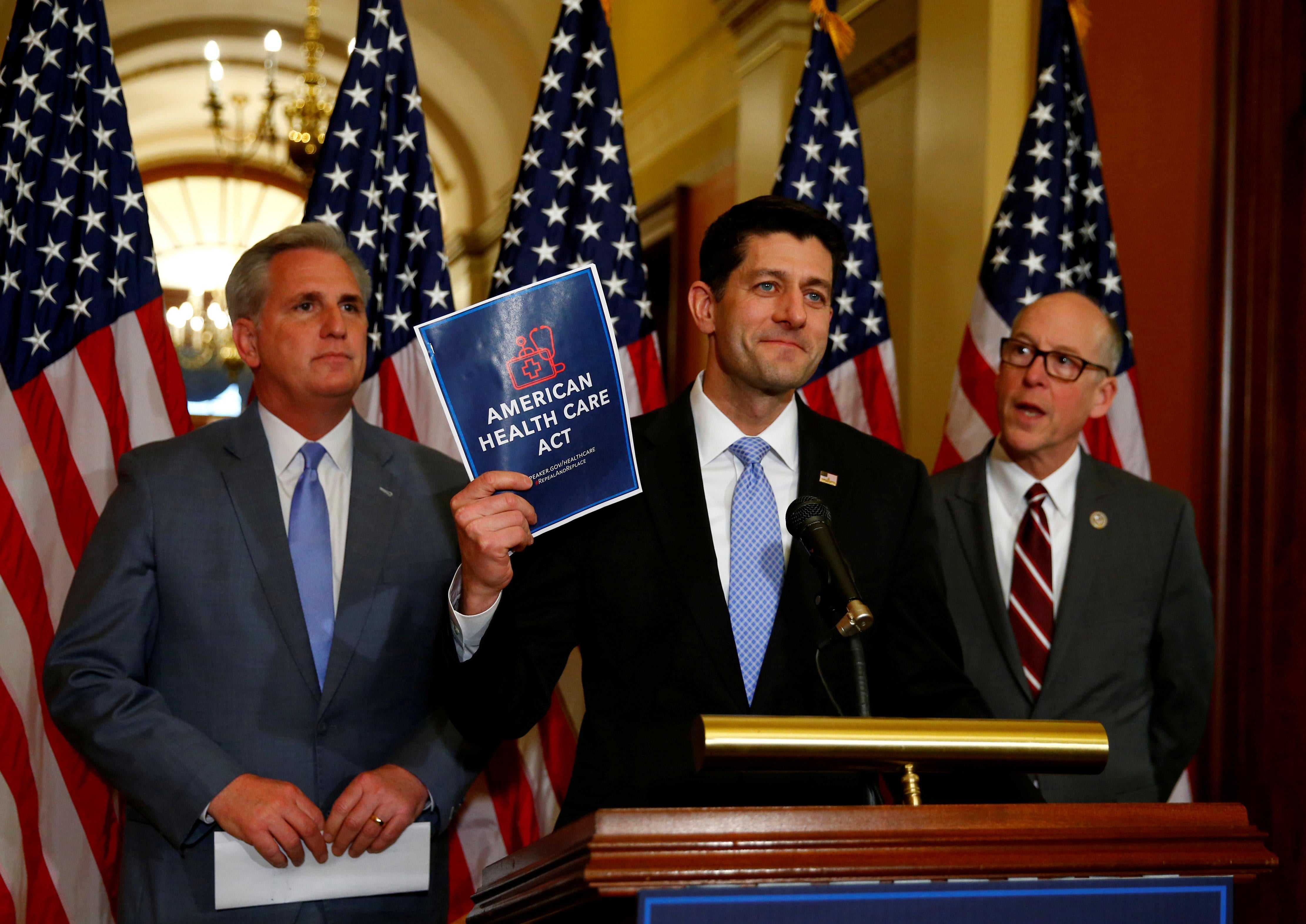 Polling review: Health care reform likely to be unpopular
As the president and the Republicans in Congress gear up for another attempt to pass health care reform, a recent review of CBS polling shows that they may find opposition from the American public.
Most Americans – 53 percent -- would rather they move onto other issues. But an attempt to pass a new health care bill does find support with the Republicans base. Three in four Republicans want the President and Congress to try to pass a new health care bill, in contrast to the majorities of Democrats and independents who would rather they concentrate their efforts elsewhere.


But that's not to say Americans think the Affordable Care Act is perfect: just 12 percent of Americans think the law should be kept in place as is. In contrast, 61 percent think that while there are some good things in the law, changes are needed to make it work better. Still, most who say that changes are needed would rather move on to other issues. Most Americans who want the ACA replaced and repealed entirely want to see another attempt at a health care bill, but they make up just 24 percent of Americans overall.

Though they never represented a majority, the percentage of Americans that has favored a complete repeal of the ACA has steadily declined since its rollout in the fall of 2013. Back then, 43 percent wanted the law repealed entirely.


The attempt to replace the Affordable Care Act comes at a time when many Americans approve of the 2010 law. When last asked in March, 49 percent of Americans said they approved of Obamacare. This rating is 18 percentage points above the all-time low of 31 percent recorded in November 2013 right after the law's much criticized initial roll out, and 12 points higher than when it was signed into law in March 2010.
But while overall approval is up, strong support seems to be down. When broken down, the percentage of Americans who strongly approve of the law is down from February. So the public's approval of the law is not without reservations.


Democrats and independents, liberals and moderates, women, adults under the age of 45, and Americans who live in cities tend to approve of the Affordable Care Act, while most Republicans and conservatives, seniors 65 and older, and rural Americans are more likely to disapprove. Americans earning under $50,000 a year as well as those earning over $100,000 a year approve of the law – though Americans earning in the middle tend to oppose it. Support for the law also tends to increase with education level.
In recent polling, Obamacare finds some of its strongest support among the kinds of groups who its expanded coverage was most meant to benefit. Americans who rely on Medicaid or insurance from a state or federal marketplace overwhelmingly approve of the current system. In contrast, Americans with private insurance – whose insurance may or may not have been affected by the ACA's implementation - are divided. Medicare recipients – the majority of whom are seniors – tend to disapprove.


Most Americans say it's at least somewhat easy for them to get the health care they need, and more than half say they are at least somewhat satisfied with their health care costs.
Despite their disapproval of the Affordable Care Act, seniors 65 and older who are on Medicare are among the most satisfied with the ease with which they get care and the cost of their care.
Sixty-six percent say it's at least somewhat easy to get the care they need, and 69 percent are at least somewhat happy with their health care costs.
Satisfaction increases as income and education levels increase, though Americans of all levels tend to be more satisfied than dissatisfied. Even most Republicans agree with most Democrats and independents on this, though politics may still play a role: most Americans who voted for Donald Trump say they are dissatisfied.
Thanks for reading CBS NEWS.
Create your free account or log in
for more features.