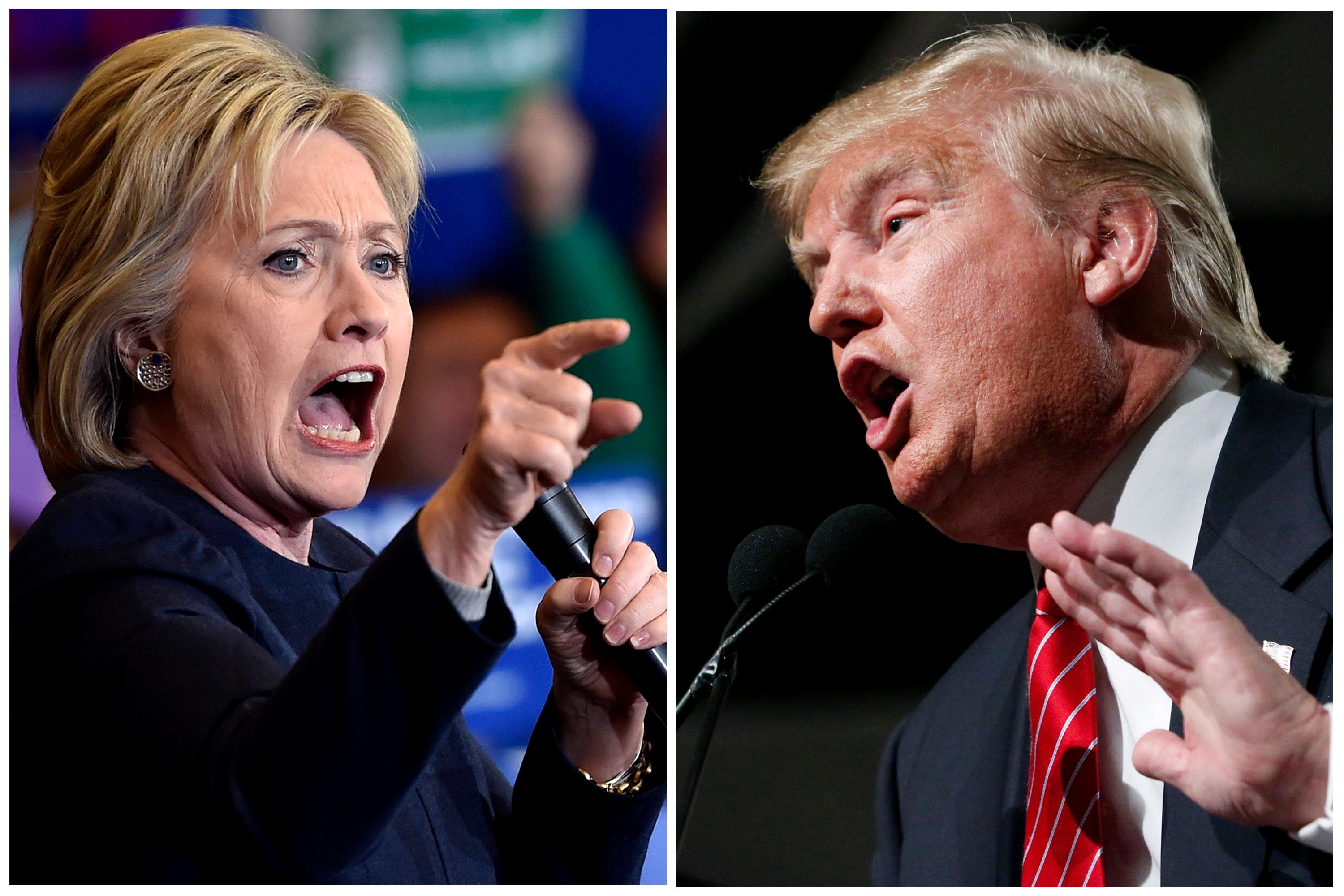 Poll: In New York, Hillary Clinton, Donald Trump dominate
Hillary Clinton and Donald Trump, their parties' respective front-runners, head into April with dominating margins of support in their home state of New York, according to a new poll out Thursday.
A Quinnipiac University survey shows that Trump, a Manhattan real estate mogul, leads the Republican pack with 56 percent of support among likely GOP voters. Texas Sen. Ted Cruz trails far behind at 20 percent, with Ohio Gov. John Kasich close on his heels at 19 percent. Only four percent of likely Republican primary voters are undecided.
Among likely Democratic voters, Clinton, a former U.S. senator representing New York, holds a significant lead over Vermont Sen. Bernie Sanders, 54 to 42 percent. Like Republicans, just four percent of likely Democratic primary voters are undecided.
A gender gap exists among Democratic voters in New York, with women picking Clinton over her rival 59 to 37 percent. Among men, 49 percent choose Sanders versus 46 percent for Clinton. Black voters also favor Clinton, backing the former secretary of state 66-31 percent, compared to white voters who split with 48 percent of support for Clinton and 47 percent for Sanders.
In a general election matchup, both Democrats would defeat any Republican contender for the White House. Clinton holds commanding leads over Trump(53-33 percent) and Cruz (53-32 percent), but would fare slightly worse in a faceoff against Kasich, edging him out by just five points with a close 46-41 percent.
Clinton's huge margins of victory over a candidate like Trump are centered on her support in New York City, where 68 percent of voters would choose her over 22 percent for Trump. But upstate, she has a smaller lead over the billionaire, 44 to 40 percent. Among suburban voters, 46 percent would vote for her over 41 percent for Trump.
Sanders bests all GOP candidates by double digits: The Brooklynite wins against Trump 56-32 percent, against Cruz 56-28 percent, and against Kasich 47-37 percent.
Quinnipiac polled 693 likely Democratic primary voters and 457 likely GOP primary voters. For Democrats, the margin of error is 3.7 percentage points. For Republicans, the margin of error is 4.6 percentage points.
New York's primaries will be held on April 19.
Thanks for reading CBS NEWS.
Create your free account or log in
for more features.